NOTES FROM FOLKS
---

Poor Etiquette?

---
Is it considered poor etiquette to use condiments on food in front of the chef?
---
"An optimist tastes the food first. A pessimist seasons the food first. A realist makes sure the seasonings are available — just in case..."
It is poor etiquette to do anything BEFORE you taste the food. The chef has presented the food with the best taste s/he believes it should be. Once you have tried it, you may need to change the seasoning for your palate. TRY IT FIRST! You have PAID for the chef's expertise. See if you got your monies worth FIRST!
A family cook is not usually a chef. The family is usually very aware of how the cook prepares things as opposed to the chef of a restaurant which they visit once. Even then TASTE IT FIRST so you do not offend your family member.
And remember to always be gracious — and say Thank you! ☺
---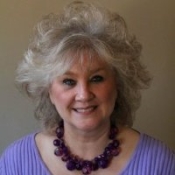 Barbara Williams
"Dan's Right Hand"
Creative DVO Employee since 2007