Summertime Salsa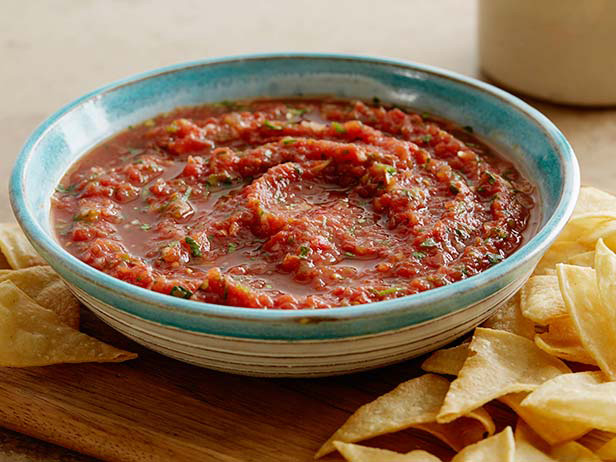 My favorite part of going to any Mexican restaurant is the chips and salsa. But I don't want to go out to get salsa all the time. So instead I've decided that I'll go to my grocery store, get some fresh vegetables and make my own salsa. The summer is a great season to make salsa because of all the blooming vegetables and salsa goes with everything! These recipes are easy, full of vegetables and taste great! Give them a try!
---
Pineapple Spicy Summer Salsa
Do you like your salsa to be spicy and sweet? This recipe mixes mangos, pineapples, and bell peppers to create the perfect combination of sweet and spicy!
---
Restaurant-Style Salsa
Somehow restaurants know how to make the perfect salsa. With this recipe you can make restaurant quality salsa from the comfort of your own kitchen!
---
Black Bean, Poblano and Corn Salsa
Are you one of those people who don't really like tomatoes? Never fear, here's a great salsa recipe that doesn't include any tomatoes.
---
Chunky Salsa Recipe
For those of you who like a chunkier salsa, this is the recipe for you!
---
Fruit Salsa with Cinnamon Tortilla Chips
This fruity twist on salsa makes a great dessert for any party! The cinnamon tortilla chips are a delicious addition to this dessert.
---
Easy Homemade Tortilla Chips
If you're going to make your own salsa why not make some homemade tortilla chips to go along with it? Here is an easy homemade tortilla chip recipe!
---
Sources:
http://www.miamifoodtours.com/2013/08/summertime-salsas/
http://www.foodnetwork.com/recipes/ree-drummond/restaurant-style-salsa-recipe/index.html
http://www.organicauthority.com/mojo-foods/3-super-tasty-summer-salsa-recipes.html
http://www.tasteofhome.com/recipes/chunky-salsa
http://www.yummly.com/recipe/external/Fruit-Salsa-With-Cinnamon-Tortilla-Chips-Allrecipes
http://www.food.com/recipe/easy-homemade-tortilla-chips-57071
---


Whitney Saupan
Weekly Newsletter Contributer since 2013