Avocados for Breakfast!
Avocados are known to be one of the healthiest foods available. And since breakfast is the most important meal of the day, when better to eat it than for breakfast! All the nutrients contained in the avocado can help fuel your day!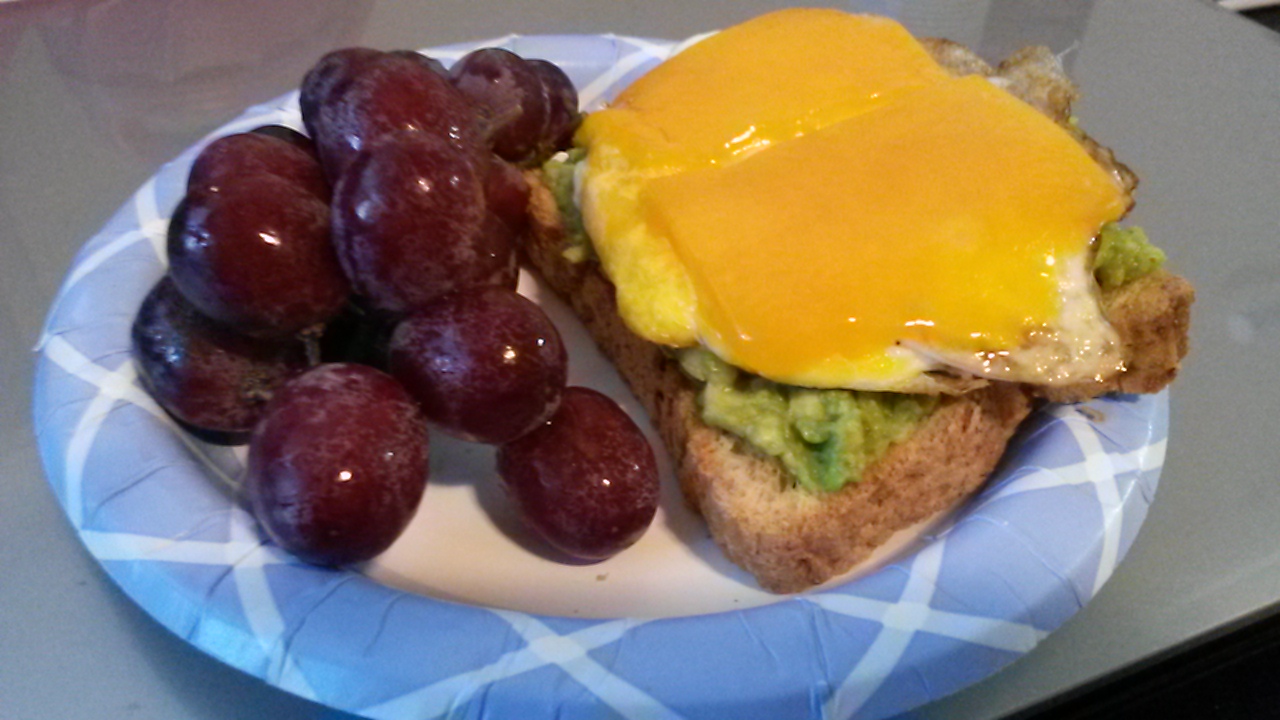 One of my favorite ways to eat it is with toast and eggs. I mash the avocado, season it a little, then spread it on the toast, and top it with a fried egg. Some days I top it with cheese, some days no cheese. Served with a side of fruit, fantastic start to the day.
Another great way to eat avocado is on top of a skillet. While they are fairly easy to make, with a little preparation ahead of time, they fuel your day! The combination of carbs, veggies, healthy fats and proteins can give you lots of energy to work hard through until lunch time!
However you eat it, there is no denying that avocados are delicious! Enjoy one today!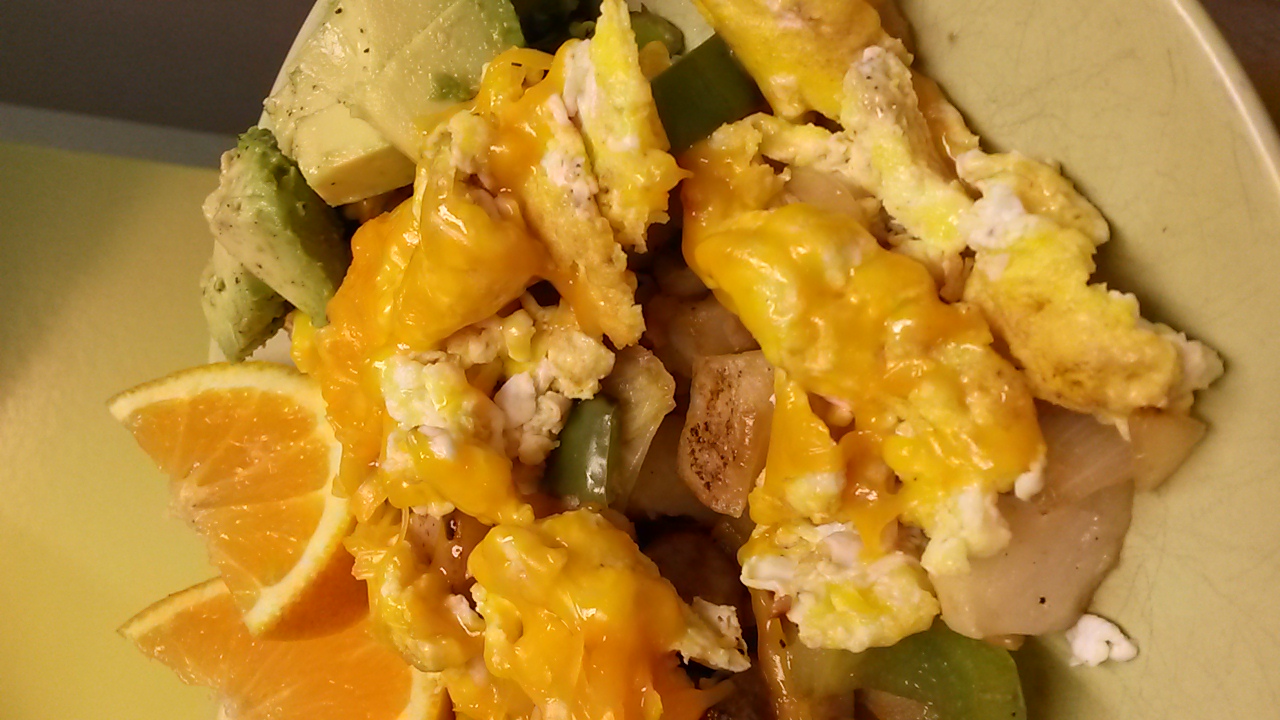 Potato, Veggie, Egg and Avocado Skillet
Inspired by meals at popular breakfast restaurants, this skillet is full of veggies and protien. Fantastic way to start the day. I serve with a side of fruit for a complete meal
Serves: 2
Prep Time: 15 minutes
2 tablespoons butter
2 small baked potatoes cubed
1/2 small onion diced
1/2 green pepper diced
1 clove garlic minced
3 large eggs
1/2 cup shredded Cheddar cheese
1/2 avocado diced
Salt and pepper to taste
I find this easiest to make if I used pre-baked potatoes or even use frozen cube hash browns. Fresh potato should be used only if nothing else is available.Warm a large skillet over medium-high heat. Fry the potatoes in melted butter until slightly crispy on the sides. Add the onion and green pepper. Continue sautéing until tender crisp. Add garlic and cook until fragrant. Push veggie mixture to side. In a small bowl, whisk together the eggs. Cook them on the empty side of the skillet, scrambling until done. I like to layer mine as follows: potatoes and veggie mixture on the bottom, then eggs. Top the eggs with cheese. I put the avocado on the side, and sprinkle everything with salt and pepper. Enjoy!
Add Recipe to Cook'n

Brenda Lower
Monthly Newsletter Contributor since 2015
Email the author! brenda@dvo.com