The Holiday Cranberry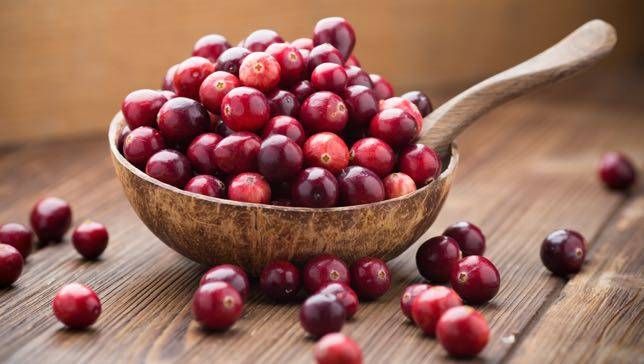 As we enter the season of winter there are smells and images that always seem to come to mind. Pine, cinnamon, sugar cookies, gingerbread, peppermint and cranberries. Some of the most special things about this season have to do with these smells and items. But the cranberry is always one I feel I have forgotten. Do you ever wonder what people do with cranberries? I have never really used them in cooking...ever. I think they are pretty but I have yet to really take the cranberry up a notch in my holiday season. So, I have gathered some ideas for you if you've got some left overs from Thanksgiving or if you, like me, would like to use this great holiday item better.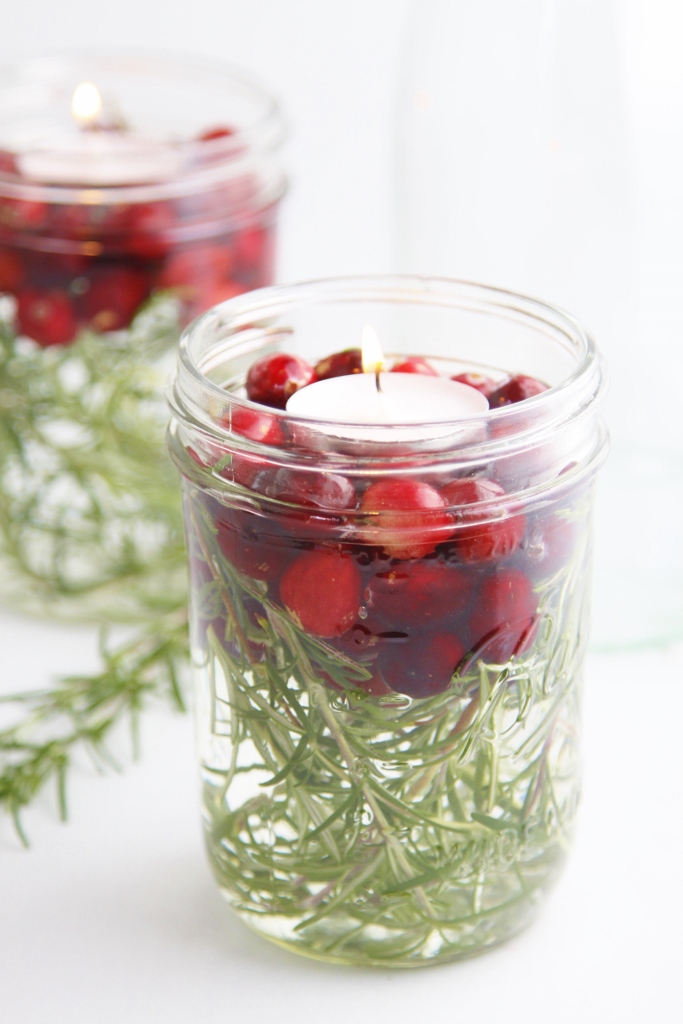 Cranberry Mason
First up is using this great berry in decor. You'll most likely be setting tables or hosting guests in your home a few times this month, why not make a special centerpiece to make it beautiful. All you need is to grab one of those ever faithful mason jars, fill it with water and some pine sprigs and sprinkle some cranberries on top. You can add a candle or just leave it as simple as that.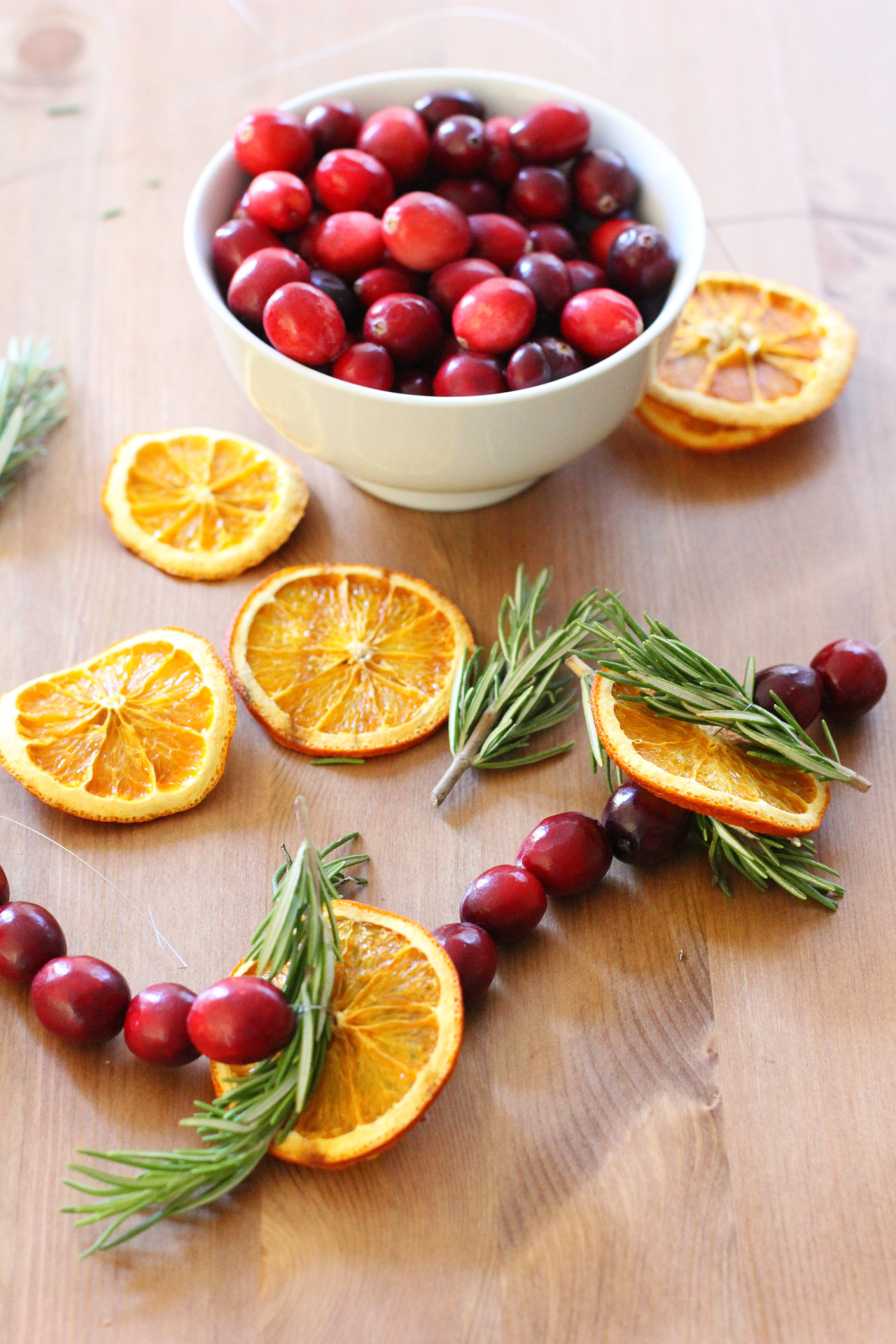 Cranberry Garland
This is such a classic image to me of the cranberry! I love seeing a whole string of them hung on a tree or put into a wreath. Simply get a needle and some thread or string and poke away. One tradition we enjoy this time of year is decorating a tree for the animals. Cranberries add great color and beauty to a tree outdoors and serve as a yummy snack for critters.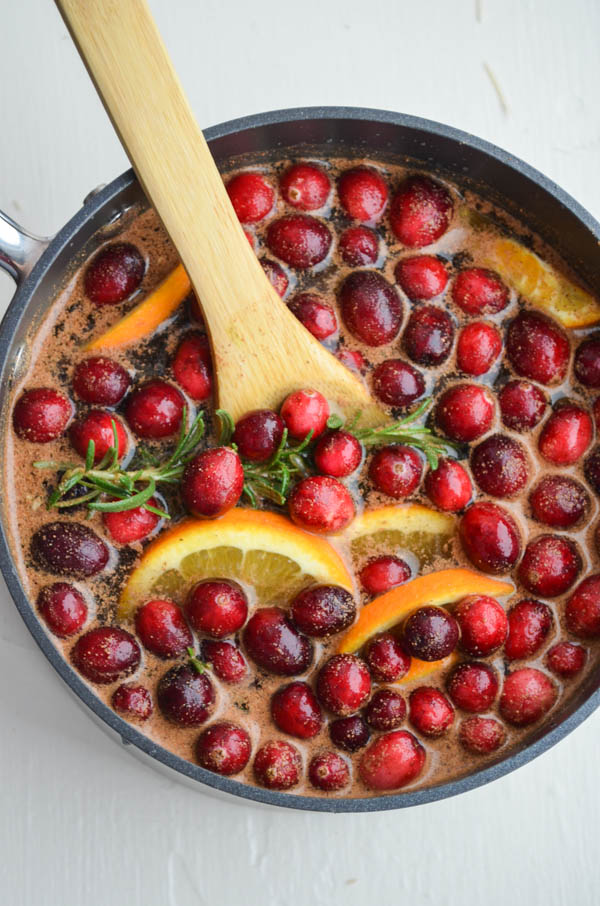 Cranberry Cinnamon Orange Scent
Having your home smell delicious and welcoming is always a wonderful thing. There are lots of candles and sprays out there but why not just use some kitchen ingredients you may already have or could buy for cheap? This mixture of fresh goods combines some of the most delightful scents you could concoct and will make your home burst with the smell of the season. Just simmer cranberries, orange slices and cinnamon sticks on the stove and your house will smell great!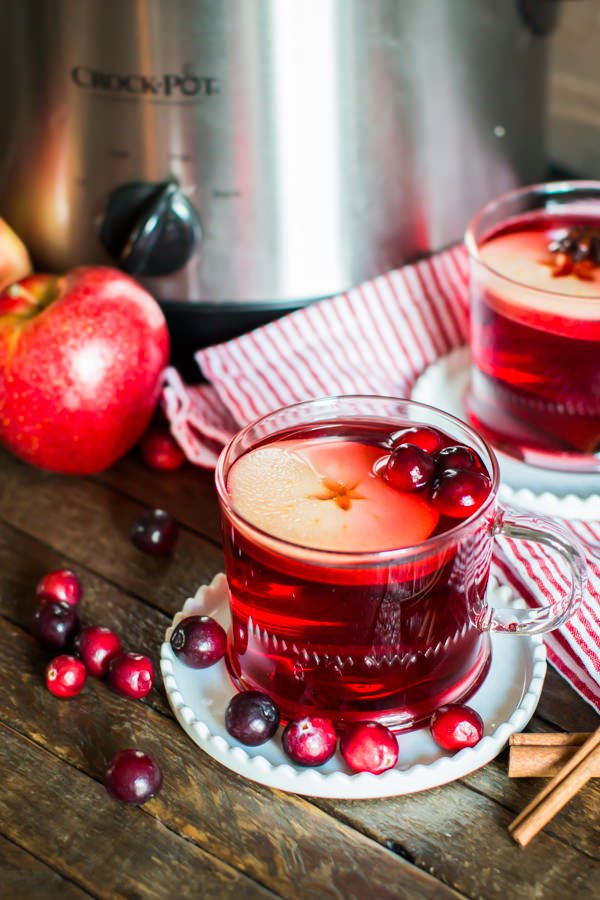 Cranberry Apple Cider
We all know that cranberries serve as a great drink flavor. And often it is coupled with the great flavor of the apple. This season try your hand at making a cider from "scratch". Not only will it make your home also smell good but it will warm anyone who takes a sip. This recipe is simple and delicious.
Ingredients:
• 1 (64-oz) bottle Ocean Spray Cran-Apple Juice
• 2 cinnamon sticks
• 5 whole cloves
• 2 star anise pods
• Apple slices, I use Gala
Directions:
1. Add everything to a 4 quart or larger slow cooker.
2. Cover and cook on HIGH for 2 hours or until heated.
3. Serve and enjoy!
Add Recipe to Cook'n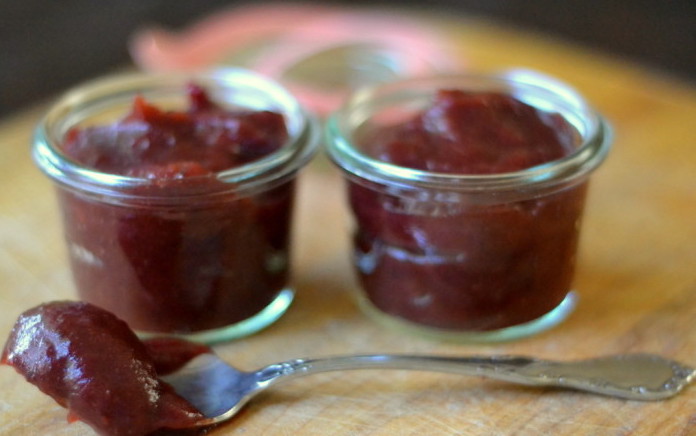 Cranberry Butter
Now here is the most unique one I've got for you! Have you ever had cranberry butter? I have not. But I can only imagine how delicious it would be lathered on a warm piece of toast or scone. This one takes a little more work but I think it looks like a lot of fun and would make a great gift to others.
Ingredients:
• 2 12-oz bags of cranberries, rinsed
• 1 cup packed brown sugar
• 1 whole cinnamon stick
• 1 cup apple cider
Directions:
1. Put all the ingredients in a crockpot and stir to combine well. Turn on high. Let it cook for about 2 hours or until the cranberries are soft.
2. Remove the cinnamon stick and puree the mixture in a food processor. Do this in two batches. Be careful as the mixture is hot, I cover the top opening of the machine with a dish cloth. Let the machine run for a full minute to puree the cranberries very finely.
3. Force the cranberry puree through a mesh sieve or strainer. Push forcefully with the back of a spoon to get as much cranberry puree as you can. Discard the solids.
4. Pour the puree back into the crockpot. Turn the crockpot to high, and leave the lid ajar. Cook until thickened, approximately another 2 hours, stirring occasionally.
5. Put the cranberry butter into clean jars with tight fitting lids and let cool. Store in the refrigerator and consume within a month.
Add Recipe to Cook'n
So there you have a few festive ways to use those cranberries that often get overlooked. I am excited to try and use this great little berry more in my holidays!
Sources:
http://www.themagicalslowcooker.com/2016/10/10/slow-cooker-cranberry-apple-cider/
http://theviewfromgreatisland.com/minimal-monday-crock-pot-cranberry-butter/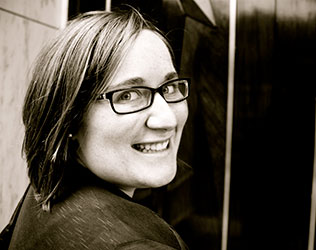 Carolyn Spencer
Monthly Newsletter Contributor since 2015
Email the author! carolyn@dvo.com