Pepperoni Pizza Roll-ups!
Kids love to help out in the kitchen. Finding the right recipe that won't become a baking disaster and lead to an upset mom and unfed kids is important. A food genre that seems to never go wrong is Italian! Pasta, breadsticks, lasagna…oooooooo my mouth is already salivating.
It's also fun to blast some Pavarotti or French Café music while prepping your meal. I love to cook with music on, don't you!? I like to play Pandora and create a station that fits the mood and genre of my cooking. That way you get some fun mixes going for your cooking experiences.
A great kid friendly recipe that is a top hit on Pinterest is the Pepperoni Pizza Roll. This simple dish is easy to prep, quick to cook and quite yummy. Bite size meals are always a hit with the kiddos to!
Pepperoni Pizza Roll-ups
Ingredients
1 (8 ounce) package refrigerated crescent roll dough
4 cheese sticks, halved
1 (3.5 ounce) package sliced pepperoni
optional - marinara or ranch sauce for dipping
Garlic Butter Glaze:
2 tablespoons butter, melted
1/2 teaspoon Italian seasonings
1/4 teaspoon garlic powder
1 Tablespoon grated Parmesan cheese
Instructions
1. Preheat oven to 350 degrees.
2. Take each triangle of crescent roll dough and place about 6 pepperonis on the bottom of the triangle. Place half of a cheese stick on top and roll it on up. Place seam side down on a cookie sheet and bake for 10-14 minutes or until golden brown.
3. While rolls are cooking, combine the melted butter, Italian seasonings, garlic powder and Parmesan cheese in a small bowl.
4. When rolls are done remove from the oven and brush with the garlic butter glaze. Serve with marinara or ranch sauce for dipping.
Add Recipe to Cook'n
Try changing the recipe up if you'd like. Think about your favorite pizzas and go wild. Add sausage with pineapple to bring out the Hawaiian in you. Put basil, mozzarella and tomato in to make it a Margherita bite. You can let your kids be creative and just fill a bunch of small bowls with toppings and sauces they can try out, helping them be the creator of their dish.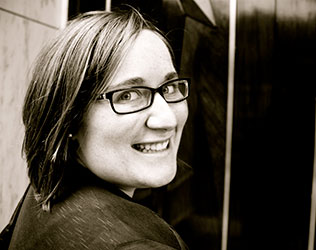 Carolyn Spencer
Monthly Newsletter Contributor since 2015
Email the author! carolyn@dvo.com