Frozen Fruit Pops
Serves 8
---
Ingredients:
1 pound ripe strawberries or peaches or 1 1/2 pound ripe raspberries or blackberries
2/3 cup water or orange juice
2/3 cup granulated sugar
1/2 cup nonfat plain yogurt
1/4 cup fruit punch, rum or additional water
pinch kosher salt
If using strawberries, hull them. If using peaches, peel, halve, and pit them. In a food processor, blend the fruit until smooth. If using raspberries or blackberries, force the puree through a fine-meshed sieve to remove the seeds. You should have about 1 1/2 cups of puree.
Add the remaining ingredients to the puree and process a few seconds more until the sugar is dissolved and the mixture is well blended.
Divide the puree among eight 5-ounce paper cups, filling each cup about three-quarters full. Place in the freezer until partially frozen, 1 to 1 1/2 hours. Remove from the freezer and insert a small plastic spoon, handle up, into the center of each pop. Return to the freezer for at least 6 hours. When frozen, the fruit pops can be stored together in tightly sealed plastic bags. To unmold, peel away the paper cups.
---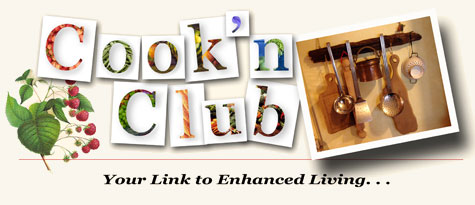 Contribute to the Cook'n Club!
DVO would love to publish your article, prose, photography and art as well as your cooking, kitchen and nutrition tips, tricks and secrets. Visit the Newsletter Submission / Win Win for All section in our Forum for more information and details.