Stretch that Grocery Dollar!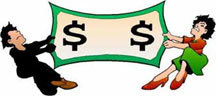 Humble cracked wheat mush really helped me stretch the grocery dollar when I my family was young and all at home. Cooking for seven children and assorted friends and neighbors was a challenge on our meager income, so I needed every trick I could find.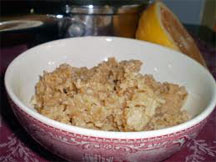 Cooked cracked wheat cereal came to the rescue more than once. I noticed that its basic flavor was non-descript—it didn't have much. What it did do was take on the flavor of whatever it was paired with. I also noticed that its texture when cooked, was very much like cooked ground beef. That's when it hit me! "Hey," I said to myself, "why don't I extend this 1 pound of ground beef with a couple cups of my leftover cracked wheat mush and see what happens?"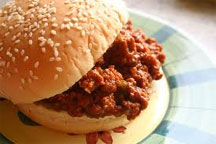 So on Sloppy Joe night, that's just what I did. I mixed 2+ cups of the stuff into my 1 pound of cooked ground beef, added my Sloppy Joe seasoning (Western Family, 4/$1 thank you), the recommended water and tomato sauce, and voila! Dinner for 10 instead of dinner for four.
Well, you can guess how my imagination ran away with me. I saw all sorts of possibilities. I mixed that mush into every cooked ground beef entre I could think of - taco filling, hamburger soup, meatloaf, hamburger stroganoff - this list went on. AND, I even mixed it into tuna and mayonnaise for our sandwiches. And you know what? NO ON EVER KNEW what they were eating. I smile about it to this day. This sneaky trick saved me money and even boosted the nutrition of what we were eating. Heck of a deal!
Now if this is a sleight-of-hand you'd like to try as a way to stretch your grocery dollar, here is the recipe for basic cooked crack wheat cereal. And by the way, you don't need to buy cracked wheat in the store; you can make your own just using your blender. Crack up a quart of wheat berries and store it all either in the freezer or fridge (so you don't lose the vitamin K and E). Then just cook up a batch when you want to extend your ground beef. You'll smile all the way to the bank, and no one will even know what they're eating!
---
Cracked Wheat Cereal
Serves 2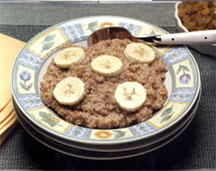 1 1/2 cups water
1/8 teaspoon salt
3/4 cup cracked wheat
In a small saucepan, bring water and salt to a boil. Quickly stir in the cracked wheat and continue to stir to prevent lumps. Reduce heat to simmer, cover and cook about 15 minutes. Stir occasionally. Serve with a variety of condiments such as chopped apples, raisins or other dried fruit, brown sugar, honey, cinnamon sugar, coconut, fresh berries or bananas.
NOTE: This cereal can be cooked in a slow cooker overnight. Just double the water and cook on low.