Olive Oil Switch Up
I really dislike the taste of Olive Oil, and Garlic. What can I use as a substitute. I generally like low spice dishes.(No chilli peppers, etc..)
---
Hi,
To avoid the flavor or olive oil, you can substitute any vegetable oil or even an animal fat, if you like (butter). You can also find Light olive oils, now, which taste much lighter than traditional olive oil.
To replace garlic in a recipe, you can try garlic powder. It never seems to be as strong as cloves of garlic. 1/8 teaspoon equals 1 clove garlic. If that is still too much garlic, then you can try onion powder or chopped onions. Leeks or scallions are also a good choice. If the entire onion family is offensive, then simply leave it out and season with the herbs of your choice. Usually, thyme, basil, oregano, or marjoram are best in dishes calling for garlic and olive oil.
Hope this helps,
Desiri Wightman, R.D.
---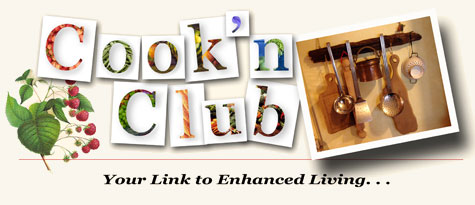 Contribute to the Cook'n Club!
DVO would love to publish your article, prose, photography and art as well as your cooking, kitchen and nutrition tips, tricks and secrets. Visit the Newsletter Submission / Win Win for All section in our Forum for more information and details.