Don't Eat the Rice in this "Recipe"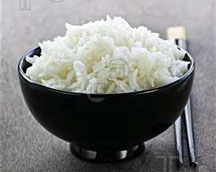 This may be a bit of a stretch, after all, DVO is all about making your life easier by helping you prepare and enjoy your meals as effortlessly as possible. However, when I saw this article from Yahoo News, I just had to pass it along. After all, who HASN'T dropped their phone in the water once or twice?
I remember leaving my cell phone in a pair of pants that I put through the washing machine! With that in mind, I figured that knowing this information may make your life a little less stressful. We are all here to help each other... right?
Suggested Ideas for the Next Time You Drop Your Phone in Water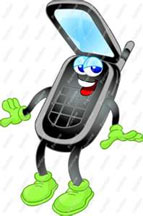 Step 1: Do NOT turn on the phone
Step 2: Pull out the battery and SIM card
Step 3: Rinse quickly in freshwater if you dropped your phone in salt water (to rinse out the salt)
Step 4: Dry your phone using compressed air (DO NOT dry it in the oven)
Step 5: Cover your phone with uncooked rice (in a ziplock bag) for at least 24 hours (to absorb moisture)
Step 6: Turn your phone back on and see if it works!