Going Low-Glycemic - Well Worth the Effort!
Being on a low glycemic diet forces eating healthier foods with more fiber and healthy fats. It is not a fast way to lose weight, but it is a healthy, gradual way to lose and keep the weight off once it is lost. Another plus: energy levels almost always go up. Rather than a "diet," let's think of it as a lifestyle. Here's a general outline of this "lifestyle".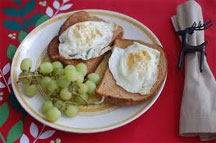 Breakfast: Start the day with protein - perhaps one or two eggs whole grain toast with butter. If in a hurry, have a piece of cheese toast or peanut butter on whole grain bread. Drink water or green tea. Every now and then, pop a Vans whole-grain waffle in the toaster or make high protein pancakes, add butter and a drop of agave syrup in addition to the eggs.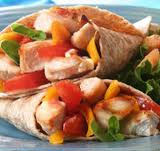 Lunch: Deli meat rolled up with sliced cheese and avocado; chicken salad; grilled cheese, egg salad or meat sandwich with whole grain bread; soup that contains protein (like dried beans, chicken, beef or cheese); boiled eggs; or leftovers.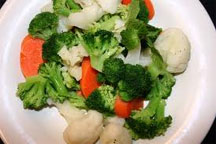 Dinner: Try a double portion of green vegetables, half a sweet potato with butter and a hearty green salad. In the winter make protein-based soups like the ones on ShakeOffTheSugar.net. Once in awhile make a high fiber cornbread to go with the soup.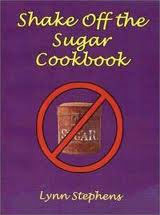 Snacks: Temperate fruits like an apple, a peach or mango, dried sugar-free cherries, half of an avocado; cheese, a handful of nuts, nut butter on a whole grain cracker, a small piece of very dark chocolate dipped in peanut butter, celery with cream cheese spread; a low carb cookie with a cup of green tea or a glass of water; or a small portion of a low glycemic dessert (like the ones in the Shake Off the Sugar Cookbook). Low carb bars are a staple in our house. When I run errands or travel, I toss one in my purse to keep the fast food urges at bay. Fast food is a killer!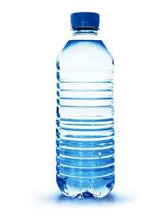 Beverages: Drink water almost exclusively; take bottled water in your car to avoid temptation. Drink the prescribed eight glasses daily. Half a glass of apple cider or grapefruit juice with cranberry juice added to it is good in the mornings. In warmer months brew flavored, unsweetened green or white tea and keep it in the fridge. Try a cup of green tea during the day.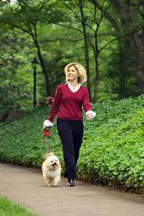 Exercise: Of course this should be something you enjoy and can commit to on a regular basis (3-4 times/week). Most folks are able to at least go for a 20 minute walk each day, so this may be the place to start.
The bottom line: Be in touch with your own body - notice how you react to certain foods. If you notice a food that is a problem for you, like pasta for instance, one that makes the scales go up the next day, then eliminate or cut back on that food. You will find wonderful food choices on a low glycemic diet. It is well worth the effort to make the lifestyle changes.