10 Hot Diggity Dogs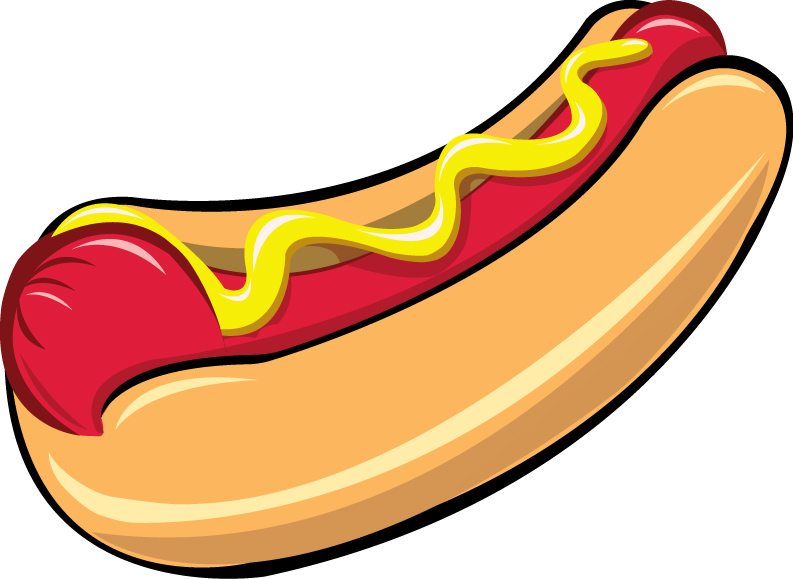 Would a dog by any other style still taste as good? Oh yeah! July is a great month for hot dogs. In fact, it is even National Hot Dog Month. So here are some fun ways to make your hot dogs this month as you're out grilling. Notice how none of them include ketchup. That is because if you are over 5 years old, you should never let the "devil's sauce" touch your encased meats. After reading, let us know some of your favorite ways to prepare your dog.
1 Alaska Dog
Starting with the far north, we have the Alaska dog. You might not think of Alaska as a hot dog state, but they have a unique North Pole dog made from reindeer (actually caribou). It is served on a steamed bun with onions that are sautéed in cocacola.
2 Seattle Dog
Moving down south from the North Pole, we have Seattle. The Seattle dog has an unique condiment that is not found normally on hot dogs. That is cream cheese. It is also topped with grilled onions, jalapeños and grilled cabbage. The jalapeños add a good balance to the cream cheese. You may also top it with Sriracha or salsa. Serve a brat or dog, split in half, with the proper condiments, on a toasted bun
3 Kansas City
Kansas must sell a lot of mouthwash, because this all-beef dog is topped with a mountain of sauerkraut, along with melted swiss cheese, tangy Thousand Island dressing and/or spicy mustard, all on a sesame seed bun.
4 Texas Dog
Everything is bigger in Texas, and this dog is no exception. The Texas Dog has a load of chili with salsa, monterey jack, sliced jalapeños on a soft bun/
5 Michigan Coney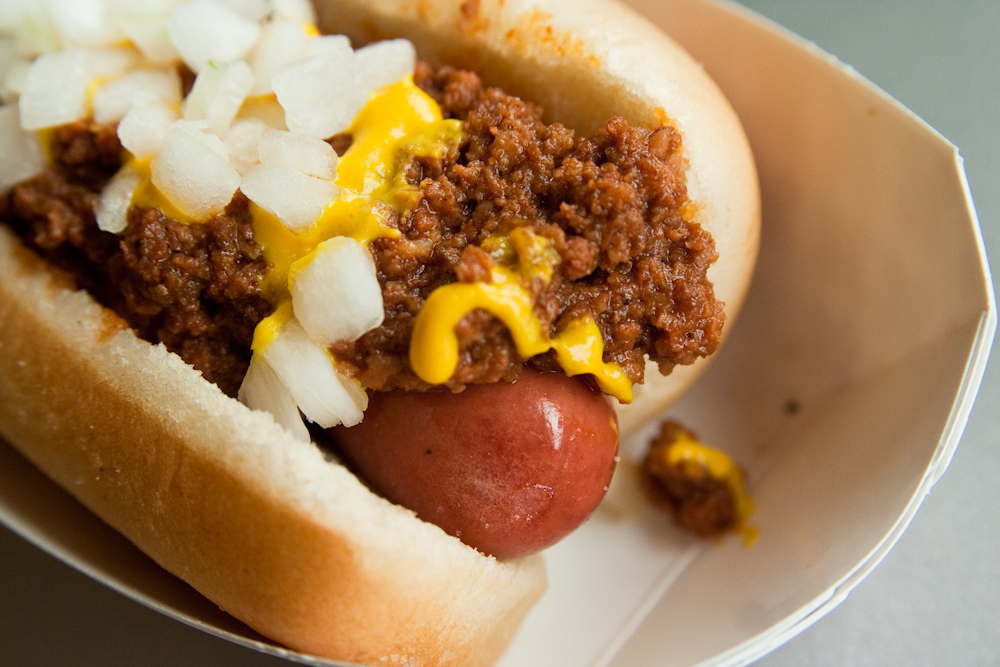 This is a spin on the classic Coney dog that is a favorite in Michigan. Like the Texas dog, this dog has chili on top, but it's a meaty chili sauce. Served with mustard and onion as well
6 Atlanta Dog
A more simple dog. Atlantans enjoy a bit a coleslaw and Vidalia onions, all nestled in a soft bun.
7 Fenway Frank
You can't go to Fenway Field without getting a Fenway frank. This is a fat, boiled and grilled frank in a New England style bun topped with the simple mustard and relish (and some Boston baked beans if you're lucky)
8 Italian Dog
Is it a calzone or a hot dog? No one really knows. This New Jersey dog is a skinny all-beef deep-fried hot dog, stuffed into bun of thick pizza bread and topped with fried onions, red peppers and deep fried potatoes.
9 New York Dog
Now, onto the war of the dogs. Similar to pizza, New York and Chicago have a long rivalry on who has the best dog. The New York dog is a dog boiled in dirty, unsanitary water, placed in a bland bun and topped with a flavorless stripe of mustard and weird onions. You're not missing much.
10 Chicago Dog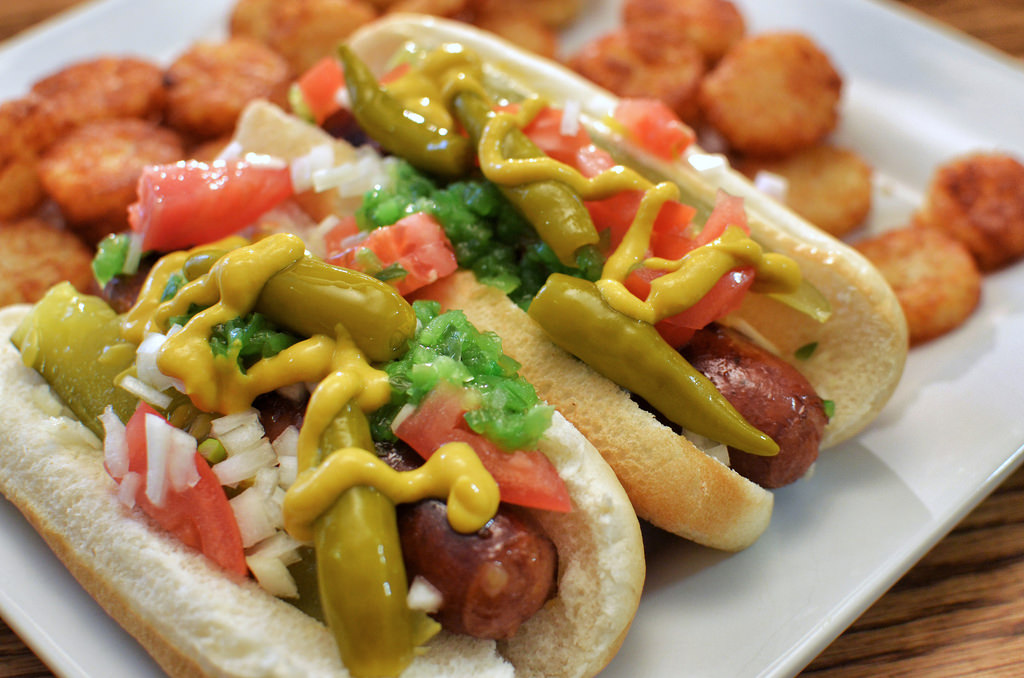 Chicago, on the other hand, has the king of hot dogs. A delicious Vienna Beef frank simmered in water until plump, or grilled. It is then delicately placed in a steamed poppy seed bun. Then comes the miraculous cornucopia of toppings. Fresh tomato slices, crisp chopped onions, sweet relish, perky sport peppers, tangy bright yellow mustard, a juicy dill pickle spear and dusted with celery salt. All the flavors come together in a soiree of delight.
What are some of your favorite ways to prepare hot dogs? Comment with your combinations. And please, remember to leave the ketchup in the fridge. No one wants to be involved in a hate crime against humanity.

Rhett Hildebrandt
Monthly Newsletter Contributor since 2017
Email the author! rhett@dvo.com