3 Day Car Camping Meal Plan
July is the start of prime camping season! Our family visited Kings Canyon in California's High Uinta Range last month where I came underprepared with meals. I packed tons of snack food, but we lacked real meals for breakfast and dinner, which we really needed after long days of hiking and exploring. This coming weekend, we are camping at Avila beach for a couple of nights, so I have done a bit more planning and chopping to make this trip's food a success! Here are the meals we will be eating which I hope will be hearty, delicious and easy to heat up since I have done the prep work beforehand. None of these meals really have recipes, just ingredients to throw together!
Breakfasts:
1. Breakfast burritos- These include tortillas, hash browns, sausage, bacon, eggs, grated cheese, Tapatio and/or salsa.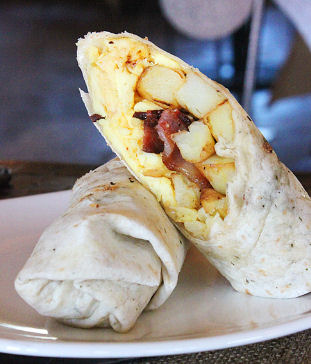 2. Eggs and bacon with diced peppers and green onions. Quite similar to the first meal, but a little less involved and feels like a new meal with the peppers and onion mixed into the eggs. Delicious and nutritious!
3. Blueberry muffins with cantaloupe and hot cocoa- I just bake these at home beforehand and hope they don't get eaten as snacks before our breakfast meal! Everyone loves muffins and they taste great with a side of cantaloupe or watermelon and hot chocolate! You could also buy bagels or a breakfast pastry to bring along in place of these muffins to make it even easier!
Snacks/Sides:
1. Corn Salsa and tortilla chips- Canned corn and black beans, 1 bunch cilantro, 1 bunch green onion, zesty Italian dressing, a couple tomatoes and an avocado just before serving! I put it in a disposable tin dish, so I can toss it once its gone!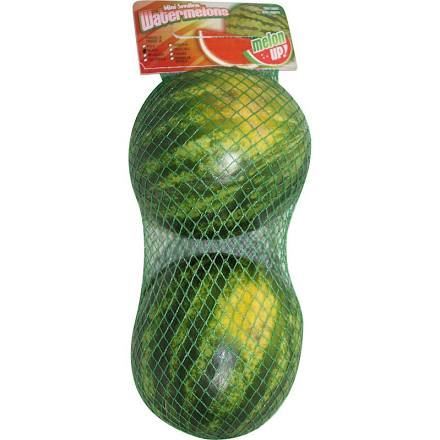 2. Watermelon- I usually buy a 2 pack of mini watermelon since they are so easy to take and cut on the go! Each watermelon serves our family in one sitting so we don't have to worry about storing it for later.
3. Carrots and hummus- Just a simple healthy snack to have prepped and ready to eat while we're out and about.
4. Sliced bell peppers and cucumbers- Same story here… just good solid food that gives us energy and fills our tummies.
Dinners:
1.Tin foil dinners- I use heavy duty tin foil and toss in ground beef, chopped Yukon gold potatoes, a few red onions and mushrooms, coined carrots and lots of butter! Seal tightly and precook for about 30 minutes at home so they "cook" fast once you get to camp! That's the best trick of all!
2. BLT pasta + meatballs- Any pasta recipe will do! Just prepare it as if you're ready to eat and then place it in a foil baking pan. Once at camp just put your baking pan over the coals or grate on the fire pit to warm! Its so nice to eat a real meal at camp and have zero dishes to do with it!
3. "Naan Dogs"- Classic camping hot dogs on a stick, with a little twist! Instead of using a traditional hot dog bun, try using naan, seasoned flat bread. Or if you really want to elevate your meal you could use brats or another sausage in place of hot dogs. Naan dogs are a family favorite for us!
Desserts:
Cinnamon twisters- I have yet to try these but I hear you just wrap refrigerated roll dough around a roasting stick. Once cooked, add butter and cinnamon sugar and call it a night!
Smores- The kids look forward to this more than anything when camping. It makes me want to do them every night by how much they love smores . Marshmallows, chocolate and graham crackers!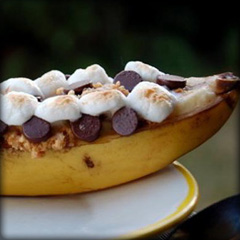 Banana Boat- Slice open a banana and put chocolate chips, and marshmallows inside. Then close it up and wrap the entire banana, peel on, in tin foil. Set it in the fire and wait for it to become melty delight! This is an easy favorite!
For me, it is always worth it to do a little meal planning before camping. I'm always in search of new delicious ideas, so let me know in the comments!
Sources:
http://www.thepotters-place.com/camping-breakfast-burrito-2/
http://www.bluerhino.com/Recipes/Recipes/Desserts/Campfire-Banana-Splits.aspx

Stefanie Hathaway
Monthly Newsletter Contributor since 2016
Email the author! stefanie@dvo.com