Dutch Oven Cooking DOs and DON'Ts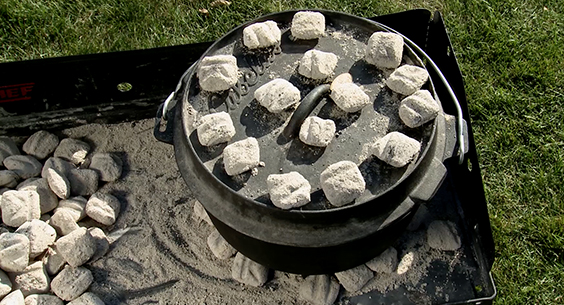 I'm wondering how many of our
Cook'n
readers know how to Dutch oven cook, and how many actually use this cooking method?
As I've been dinking around with this (taking a class at our community college, studying various Dutch oven cookbooks, and talking to my many neighbors who cook this way all the time), my research turned up some good stuff on the Cabela's website. Their experts listed some important DOs and DON'Ts the beginner (probably everyone, really) ought to know about.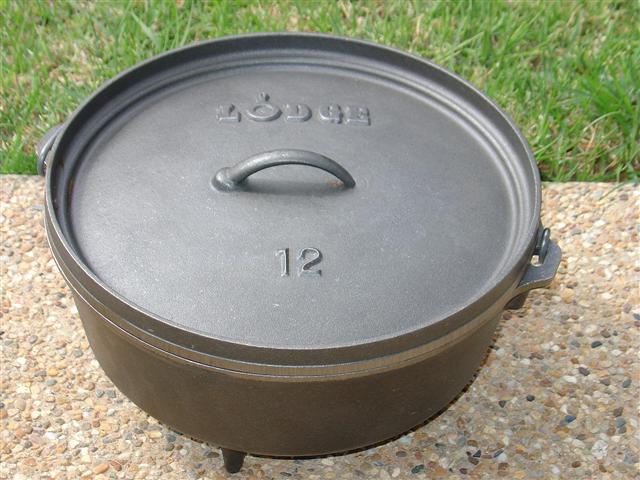 But first, some background on this valuable method: Dutch ovens come in a variety of sizes (a 12-inch diameter is the most common). You can cook almost anything in a Dutch oven that you would normally cook on the stove, in a real oven or in a crockpot, but unlike cooking in your kitchen, they don't require electricity. These versatile pots work over a charcoal fire or a gas burner, perfect for camp cooking that doesn't require carrying your cookware in a backpack. Purists prefer the cast iron variety which tend to heat more evenly than aluminum ones. They're heavy, but that makes them sturdy.
Now, Cabela's tips. They assume you're using a cast iron Dutch oven. The idea here is to help us turn out a gourmet dish every time: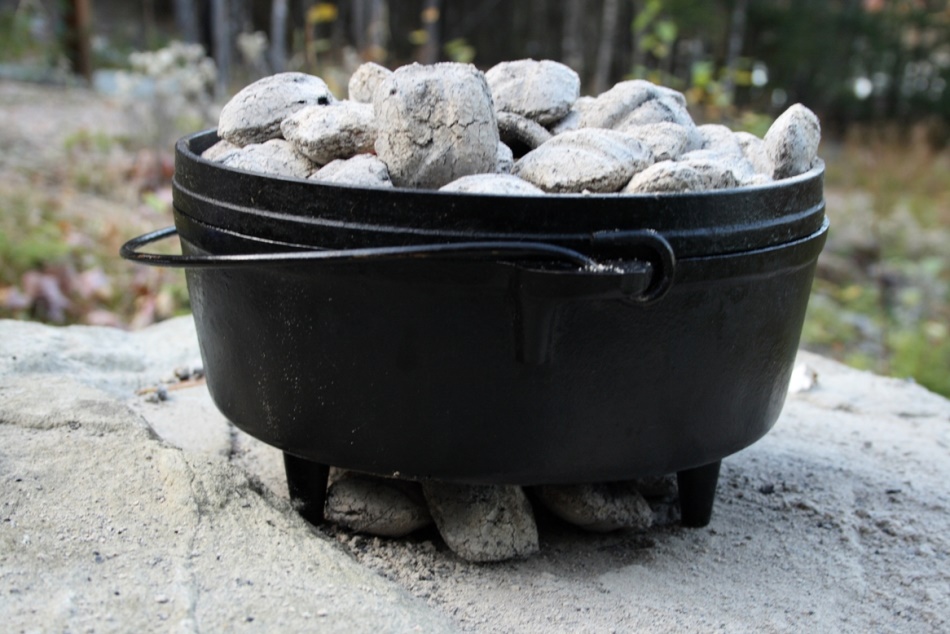 DO
select one with short legs, rather than a flat bottom, for camp-cooking. The little legs better support the Dutch oven when cooking over charcoal or a campfire.
DO rinse your new Dutch oven with water, but no soap, and then pat it dry with a paper towel. Ditto after cooking to clean it then wipe it with vegetable oil while it's still warm before storing it.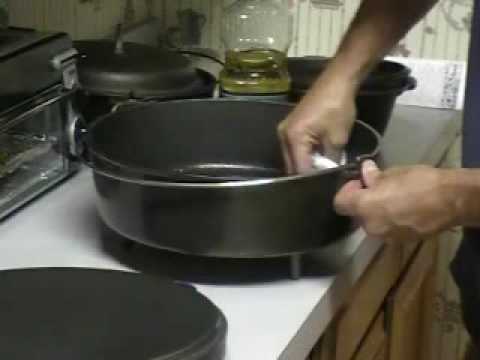 DO
season your Dutch oven before you use it, and periodically as needed, for non-stick cooking and easier clean-up. Rub it with cooking oil and heat it for an hour at 350 degrees in your
DON'T season your Dutch oven with butter or margarine. Butter and butter substitutes can turn rancid while stored.
DO keep the lid snug while cooking. The heavy lid seals the pot keeping in heat and moisture which makes food tasty and tender.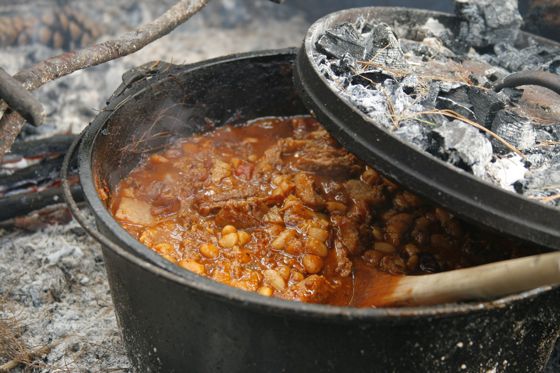 DO
use wood or metal cooking utensils. Plastic or silicone ones will melt.
DON'T lift the lid when cooking. You lose at least 50 degrees every time you take a peek.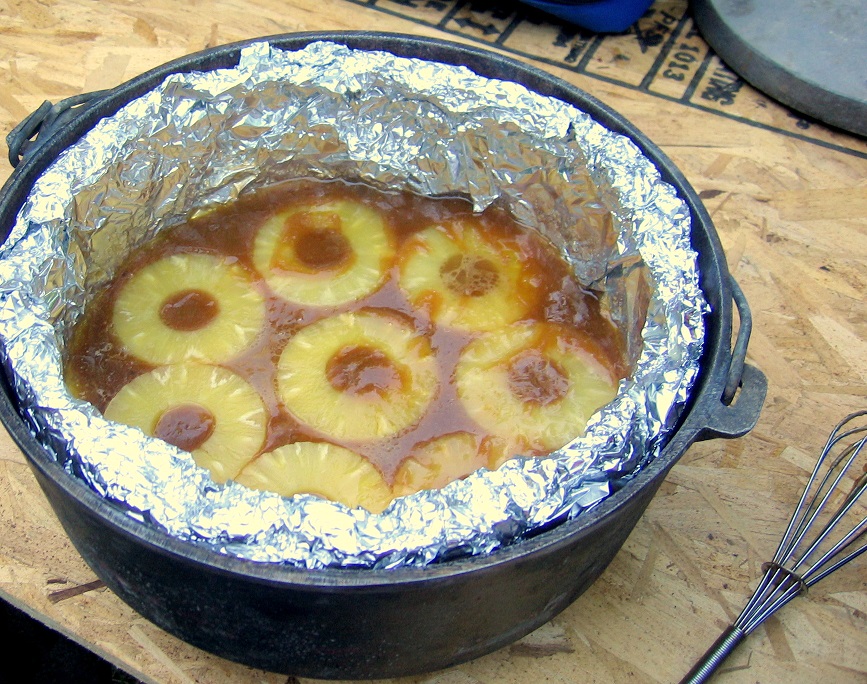 DO
consider using a liner when cooking sugary desserts or acidic dishes which can strip the seasoning from the cast iron.
DON'T rush the heating process and over-heat your Dutch oven. Food will cook best if you take your time.
DO use your nose. If you smell your food, it's probably done regardless of a recipe's recommended cooking time. Dutch oven temperatures are not an exact science. Food may cook quicker or slower than planned depending on the heat source, wind and air temperature.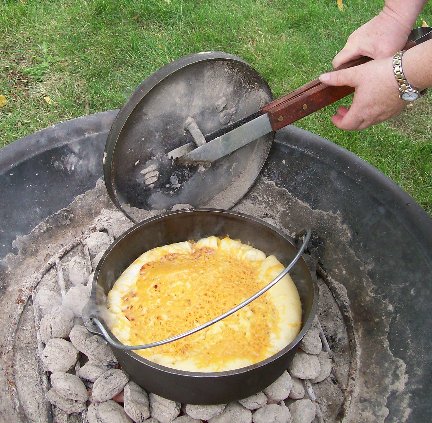 DON'T
assume a Dutch oven is cool enough to handle a half-hour after cooking. Cast-iron can stay warm for hours. You can often remove it from the heat before the food is ready, and it will continue to cook.
DON'T pour cold water into a hot Dutch oven. It might crack.
DON'T drop it. Dutch ovens can break, injure your foot, or both.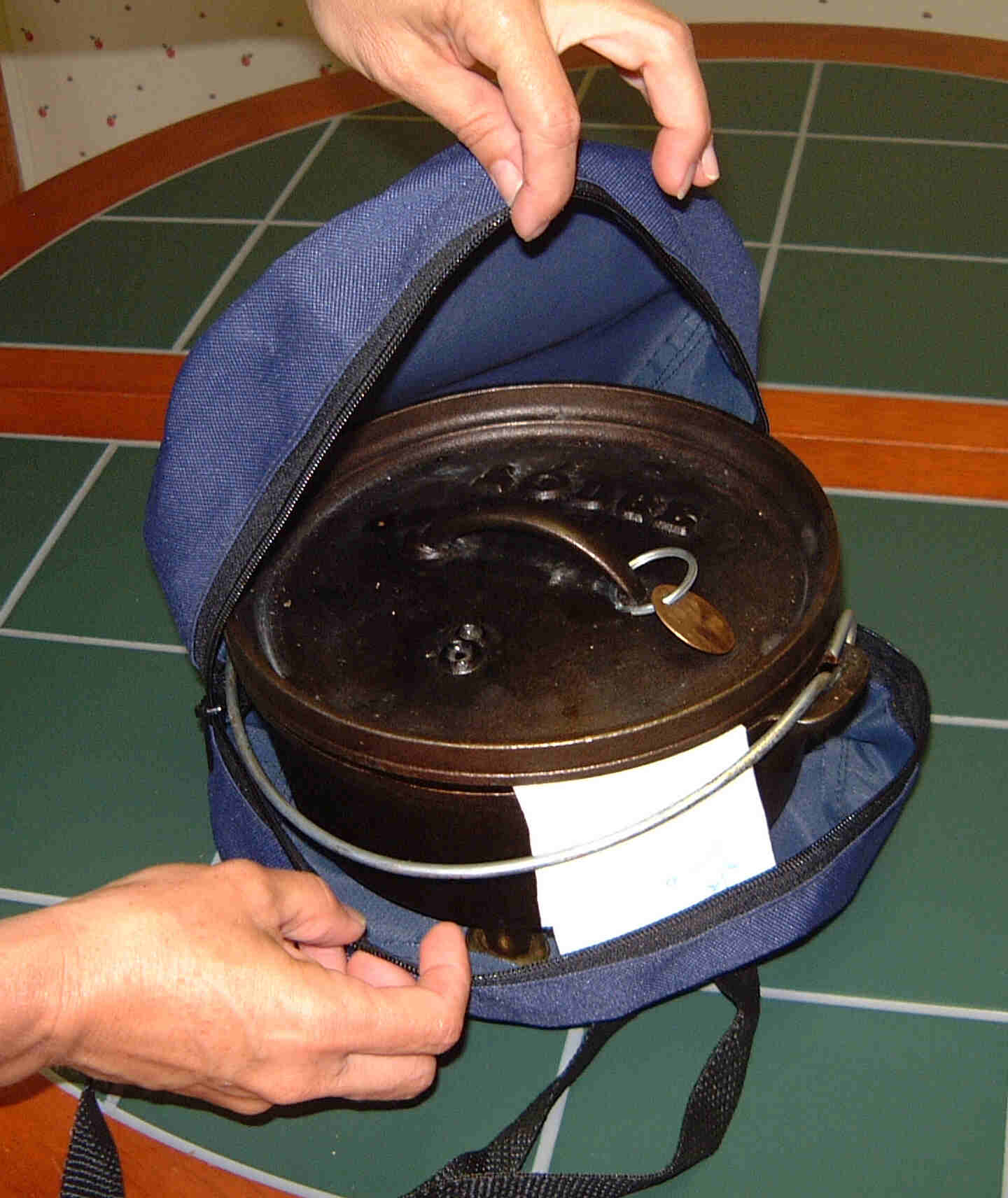 DO
store it with the lid on, and a small piece of a paper towel between the lid and the bottom to allow a small amount of air circulation. Also, keep it in a dry place to avoid rusting.
DO enjoy your Dutch oven! A good-quality Dutch oven will provide decades of delicious outdoor meals.
Sources:
www.cabelas.com
www.aussiecampovencook.com
www.offthegridnews.com
www.youtube.com
www.seriouseats.com
www.thegoodheartedwoman.com
www.whatscookingamerica.com
www.chuckwagonsupply.com

Alice Osborne
DVO Newsletter Contributor since 2006
Email the author! alice@dvo.com