"Mama Mia"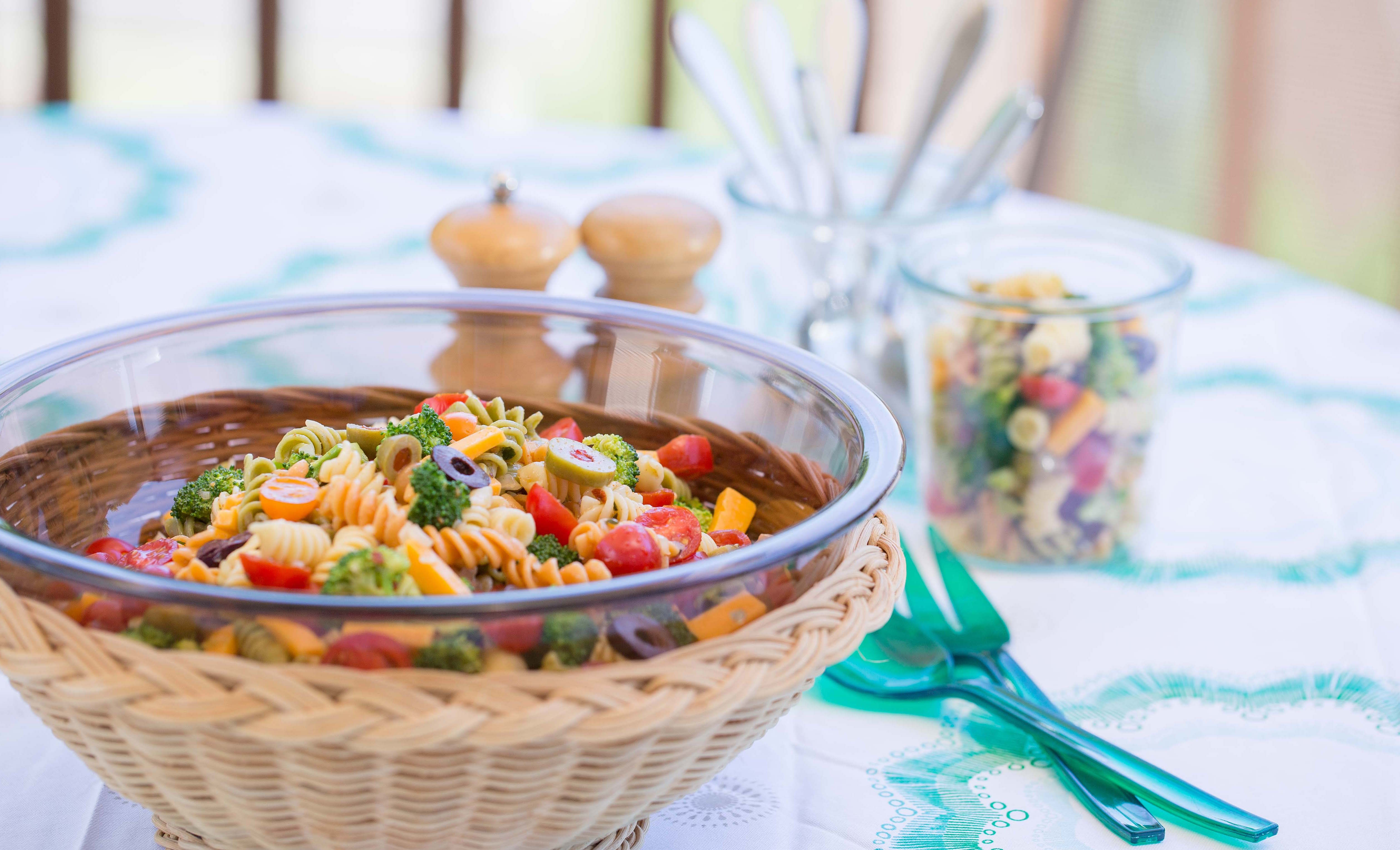 When I hear "pasta salad" my mind sometimes goes, "BORING!" We've all seen hundreds of them, right. At every pot luck, gathering or side dish delight there seems to be a plethora of pasta salads that are all kind of the same. However, I am going to let you in on a little secret, I have the best one here for you! Yes, the best pasta salad your mouth will bite into. Secret ingredients, passed down through generations…who am I kidding…it is the easiest most simple recipe you'll add to your list of go to's. My mom is the great goo-ru and so I enlisted an interview with the mama mia of pasta salads for you. Here is an interview with the one and only Barb, who makes a killer pasta salad. We talked about how delicious and easy this recipe is and some tips for you as you make it. Here you are:
What, to you, makes a pasta salad great?
Lots of goodies and color! And this one's got them both. Using the tricolor rotini noodles already gets some fun color in there but then you add in the goodies and it is a dish splashing with fresh color. You want a pasta salad to add new flavors in each bite. Having a variety of toppings and add in's really makes this salad delicious!
Where do you most serve or take this pasta salad?
Summertime gatherings, it's a great lighter summer meal. Of course it is a great potluck dish as well and you'll have people asking you for the recipe!
Any tricks you use with your noodles?
After cooking them I will rinse the noodles in cold water. Then stir them up so all those great noodles don't stick together. You don't want crushed or broken noodles ruining your beautiful salad. Another trick can be to add 1/2 of your salad dressing which will also help keep it from sticking together.
Do you ever toss in different ingredients you didn't plan on?
Yes!! It's fun that way! Pickled asparagus was on the shelf left over from another dish I'd made so it went in! Baby spinach would be a fun green add in as well. Use what you've got on hand or leftover needing to be used up. I love that about this salad. It literally can have anything thrown in.
Where did you learn the art of this pasta salad?
It's a great made up dish that came from years of seeing salads! It doesn't even feel like a recipe to me anymore. Putting together what I love is what made this salad come about. Healthy and easy!
If you could name one memorable spice you love to use with noodle dishes what would it be?
Fresh basil is always my all time favorite!!!! Cut right from my plant on the deck. It smells amazing, is delicious and has the color, all the three things a spice should add! Snip snip with scissors in my bowl and wallah, the best spice ever.
Mama Mia's Tri-Color Pasta Salad
Ingredients:
Rotini tricolor noodles, 16 oz
Italian Oil and Vinegar Salad Dressing  (Bernstein restaurant recipe Italian), whole bottle or to taste
Veggies: sliced fresh mushrooms, halved cherry tomatoes, sliced olives, stripe :) and cut cucumbers into bite size pieces, chopped artichoke hearts, rinsed frozen peas, anything you want :)
Chicken bite size, chunks
Grated Parmesan cheese
Mrs. Dash or Basil, fresh or dry, or Italian seasoning
Directions:
Cook your pasta as directed. Rinse with cold water, and add 1/2 your dressing (if you want)

Cut up all your goodies to add in!

If you are adding chicken have it cooked and cubed to add in!

Pour in your parmesan cheese, your dressing and toss away making sure to coat everything in your yummy dressing.
**For best results let it marinate for 1/2 a day!
Add Recipe to Cook'n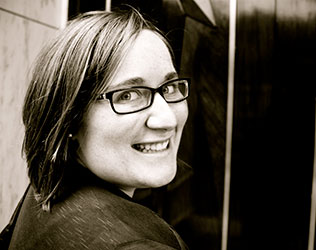 Carolyn Spencer
Monthly Newsletter Contributor since 2015
Email the author! carolyn@dvo.com