Noodles and their Sauces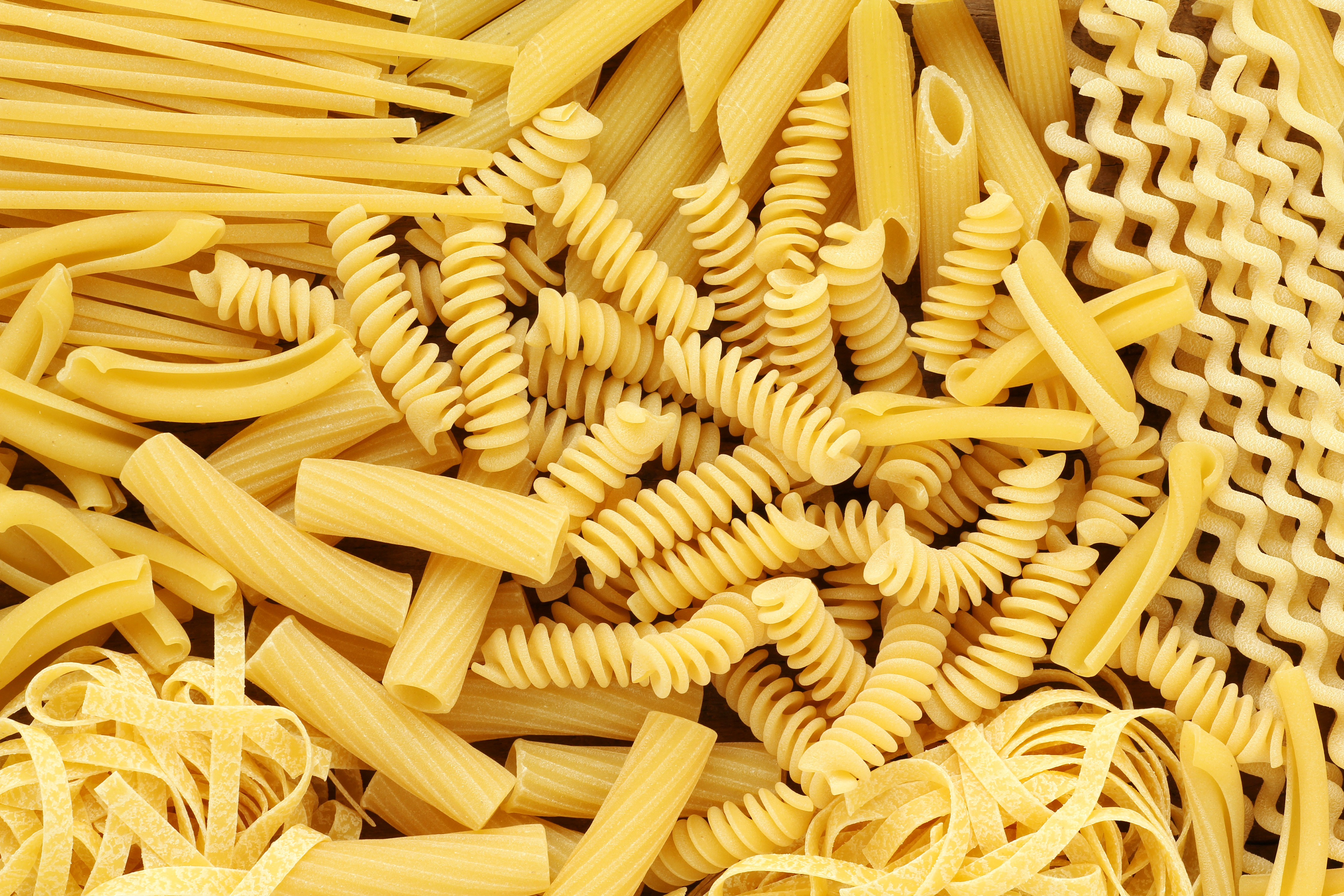 The pasta aisle: So many shapes, so many choices. For most people, Italian pastas feel interchangeable: a fresh marinara sauce tastes just as delicious atop penne as piled on linguine. But traditional Italian cooking actually holds a method to the unending list of noodles that may give your pasta meals a bit more understanding. I've learned that the shapes of these great noodles we cook with all the time have more to them than just being fun and unique. If you hop onto Pinterest you'll be able to find tons of recipes for every shape of noodle you can think of and collect a great array of sauces to add to them!
Each pasta's form and texture play a bigger part in sauce pairings, thick or thin, warm or cold, than you might have thought. Those awesome sturdier noodles stand up to heavy cream-based and meat sauces while the more delicate types compliment oil-based entrées. And then there are the awesome ones that play well with nearly any "gravy" out there. Here is a run-through of accessible noodle-sauce pairings for pasta dinners that satisfy everyone around the table.
Penne
Penne, like other ribbed, tube-shaped pastas, grips onto those great chunky thick sauces, with or without meat. Your delicious chunky sauce will sneak into the tube-shaped pasta and make you happy with every bite. For a creamier pasta dinner, top penne with chunky parma rosa or vodka sauce. And, like most pasta dishes, add in some great cheese to top it off.
Farfalle
Farfalle (AKA bowtie pasta), supports any type of sauce with its ribbon-like pleats. You'll enjoy this great versatile noodle pooled in pesto, drenched in creamy sauce, or dripping with four cheese for a more sophisticated version of macaroni and cheese.
Fusilli
These are probably one of my favorites of the pasta noodle family. Fusilli tends to stand up to thicker sauces. The spiral shape grabs hold of chunky tomato sauce and bolognese so you can get a little piece of every add-in on each forkfull. The tri-color fusilli is great to use in pasta salads to add fun color amongst your toppings.
Spaghetti
With spaghetti, the classic meatball combination is only the beginning. These skinny spaghetti strands can't cling onto much sauce so take that to mind. Smoother, often olive oil-based  sauces allow the pasta to soak up flavor. Keep it simple with your sauce and maybe even try just drizzling some olive oil and letting your veggies shine this time.
Linguine
Linguine offers a much-needed in-between cousin version for narrow spaghetti and wide, flat fettuccine. The thin, flat noodles cling just as well to thick sauces as they do to a lighter sauce. Use your basic thin tomato sauce as a lighter dish or pair these noodles with rich alfredo sauce for a creamy meal.
Shells
Shells have different sizes which lend for different sauces for sure. The large shells we all know are meant for stuffing with ricotta cheese, coating in marinara sauce and topping with mountains of melting mozzarella. who doesn't love that meal! Medium-sized shells can also be stuffed individually, but also make great bases for pasta salads. And your kids will love the mini shells for twist on the mac and cheese go to meal. Each shell noodle swims around in the creamy mixture you've cooked it with and spoons a little extra sauce in each bite, now that is genius engineering!
Orzo
Rice-shaped orzo tends to get lost in thick sauces and so often times just needs a drizzle of a light oil based sauce or tossed with butter. Orzo is typically eaten cold in oil-based pasta salads but can be served warm as well.
I hope you learned a little bit from this run through, because I sure did. I appreciate the shape of a noodle so much more now and hope my dishes will now pair a bit better with this knowledge. Pasta is such a versatile meal, what are your favorite noodles to use? And what sauces do you like best? Below is a little chart to give you an image to refresh the look of each noodle along with a sauce pairing to go with it. I'm visual, so I must see what the pastas we talked about look like. Enjoy eating lots of yummy pasta dishes with the perfect sauce pairings this month!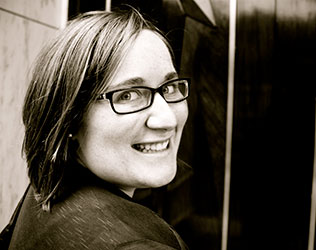 Carolyn Spencer
Monthly Newsletter Contributor since 2015
Email the author! carolyn@dvo.com