Making Do with What We Have: Luscious Lemon Cake!
I have a story to tell this month. It's a story of birthdays, birthday cake, and cooking in a kitchen not my own.
Last month I got to visit my parents who live out of state. It's been several months since I got to visit them at their home, and I like getting a chance to visit them for more than just an afternoon. It's nice to have a chance to cook with my mom, visit them without the pressure of having things to do and places to go. Just a nice quiet visit.
Our visit just happened to coincide with my mom's birthday, plus a brother's birthday and an uncle's birthday (we have birthdays in clusters in my family!) Sunday afternoon came around, and I realized we hadn't done a birthday cake yet. So, I starting looking through my mom's kitchen for cake ideas.
I quickly found cake mixes. Easy enough, but I wanted to make it a little more special than just a normal cake mix. I asked my mom what kind of cake she would like, and she said something fruity. We had eaten strawberries the day before with breakfast, and had no leftovers. We did have canned pineapple, but no one seemed excited about pineapple upside down cake. And then I found them- three bright yellow lemons sitting in my mom's fridge. Treasure!
After looking for some inspiration online I decided to create a lemon cake. Fitting for a spring afternoon, bright and cheery, sweet and tart. Everyone seemed to really like that idea.
So, I made lemon cake! With the simple addition of lemon to the cake batter and a basic lemon frosting, a luscious lemon cake was made. We gathered all around, sang happy birthday to at least 3 people, and devoured cake. That cake was gone before I turned around! Everyone was asking for the recipe, which I had made up on the spot!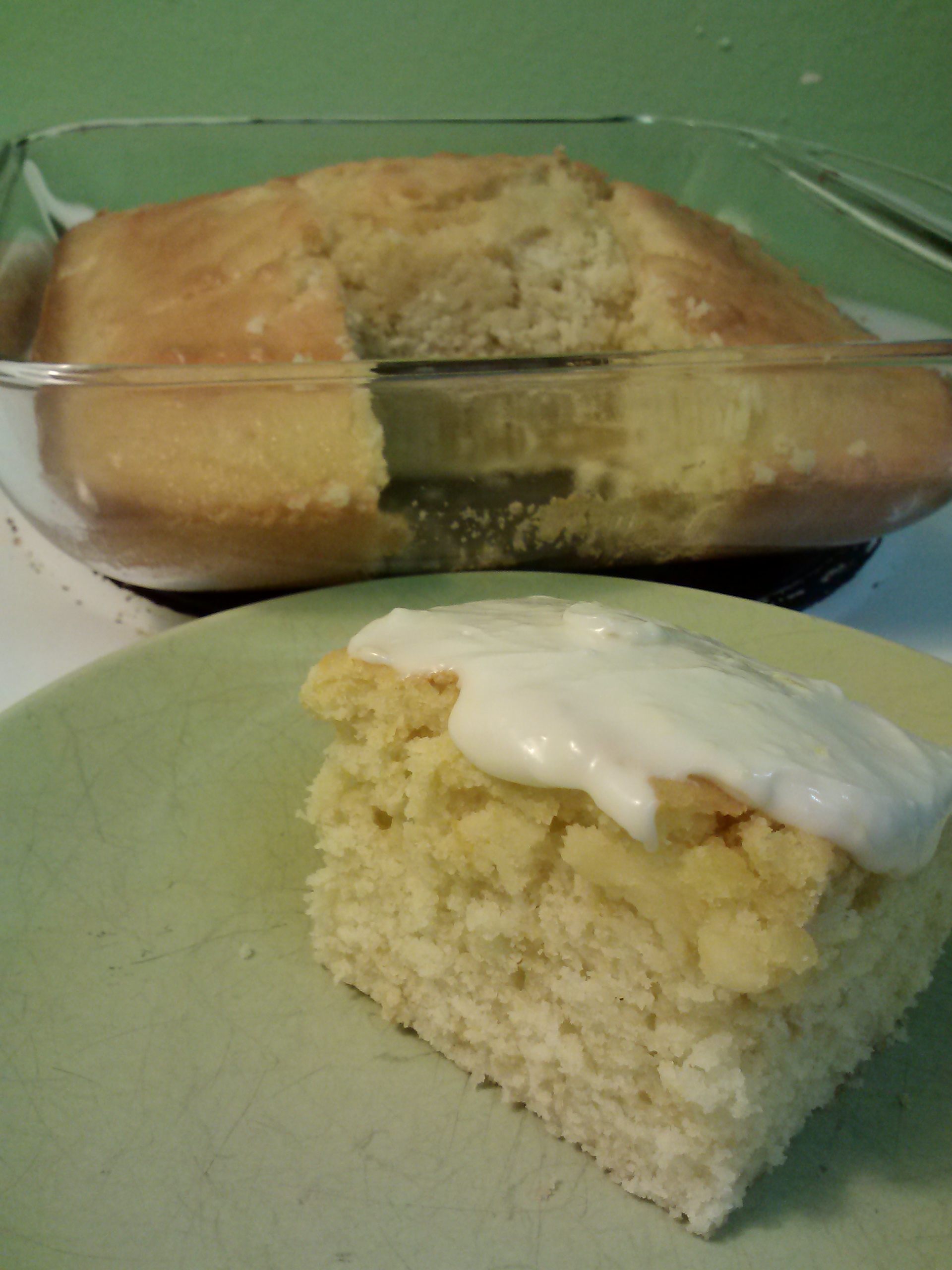 From this and some other times, I've learned to look at what I have around me for inspiration. While I try to plan my menu and make proven recipes, I also need to try new things that aren't a recipe. This lemon cake was a complete experiment, and turned out fantastic! While not every experiment works perfectly, sometimes you find the best food by trying something new.
My husband actually does a great job with this! I think because I cook most the time, I have my binder of proven recipes, favorite foods, and 'normal' foods. I have set ways that I stick to. My husband likes to try things- new combinations, something different, things outside the box.
A while ago, he was responsible for dinner on a night I worked late. I came home to the best smelling house. He had sautéed some smoked sausage, cooked some pasta, steam some veggies (maybe broccoli), and then tossed it all together with Alfredo sauce. While I love all those individually, he mixed them in a way I hadn't thought of. He had just rummaged through the cupboards, found something that looked good, and put it together! Yum!
As you cook, just try different combinations. Who knows, it might become a family favorite!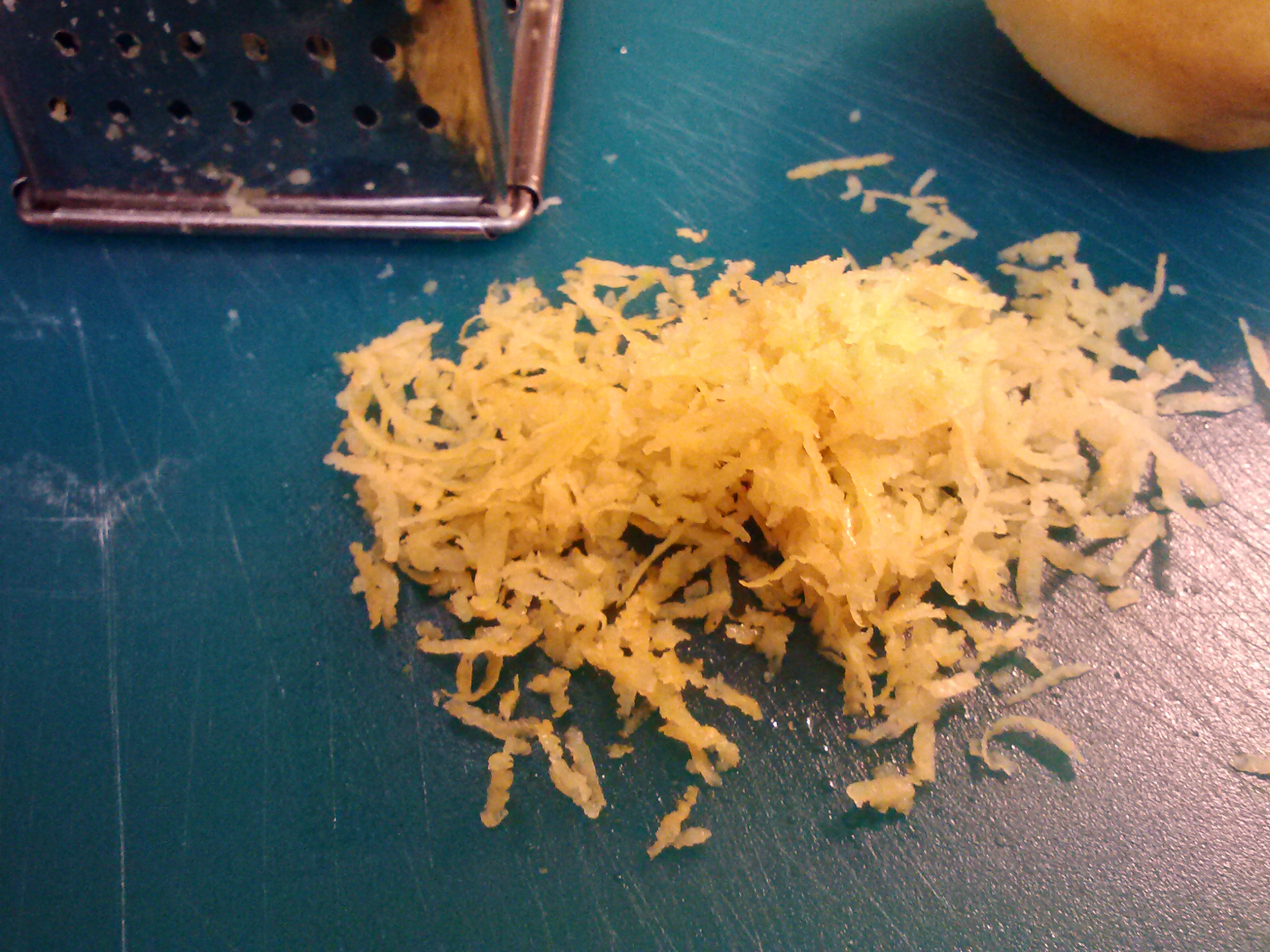 Luscious Lemon Cake
Made one day from what was lying around the house, this recipe is easy effort but rich reward! Great bright flavor make this a wonderful cake for spring celebrations and summer picnics!
Serves: 15
Prep Time: 15 minutes
Cook Time: 45 minutes
1 yellow cake mix plus needed added ingredients
3 lemons
4 tablespoons butter softened
3-4 cups powdered sugar
Preheat oven to temperature indicated on cake mix box. Prepare your pan with cooking spray.
Wash your lemons! Zest them, then slice in half and juice the lemons.
Prepare your yellow cake mix as directed on the box. Add zest from two lemons, and juice from one lemon, stirring to combine well. Pour into your prepared pan, and bake according the directions. Let cool completely before frosting.
To make the Frosting: Combine the butter with about a half cup of powdered sugar, stirring well to combine. Add the remaining lemon zest, stirring again. Add about a cup of powdered sugar, plus the remaining lemon juice. Stir until smooth. Add powdered sugar until you get desired consistency. I've done it slightly thinner, more like a glaze. I've also done it thicker- closer to a stiff frosting. Try it and see what you like. Yum!
This can be done with a gluten free cake mix as well. Just a good, just as much flavor! Enjoy!
Add Recipe to Cook'n

Brenda Lower
Monthly Newsletter Contributor since 2015
Email the author! brenda@dvo.com