Edible Bread Bowls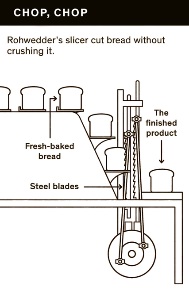 For all you foodies out there here is a did you know: Pies were the first eatable bowls from in the cradles of civilization (Mediterranean region including Ancient Rome, Greece, Mesopotamia, Egypt and Arabia) where the primary fat was olive oil. When combined with ground grains, it produced a rudimentary type of pastry. Then meats, fruits, nuts and other items were added or wrapped in. They were then sold by street vendors. Not until the first note of sliced bread first came out in the news in 1928, a full-page newspaper ad announced the first presliced loaf of bread. At the time, as everyone knew, cut bread quickly went stale. The Missouri inventor Otto Rohwedder used a U-shaped pin at both ends of his presliced loaf to hold the bread together inside the resealable bag, creating an illusion of wholeness that signified freshness.
In the early 20th century, eating was still a formal affair, involving napkins, tables and rules of etiquette. Ice cream was served as a delicate sliver on a plate, then savored with a teaspoon. All that changed at the 1904 World's Fair in St. Louis. Ernest Hamwi, a Syrian concessions vendor, took a waffle cookie wrapped it around a wooden cone baked and transformed it into a receptacle for ice cream. The vendors called the new treat a "cornucopia". Now Ice cream with no plates, no spoons. It was a revelation.
Anne Funderburg, a historian, has collected seven legends about the invention of the cone at the 1904 fair. A Turkish entrepreneur also claimed credit for the idea. So did two brothers from Ohio. An Italian immigrant tried paper cones but, frustrated with the litter, switched to a cookie cup.
The first writing of the Italian Bread Bowls was in 1427 an Irish noble attempting to impress a British Duke. The Duke was so impressed with the Bread Bowl that he gave the Irishman money to open a Bread Bowl shop in what is today known as Dublin. So not till January 2008 a company in Birmingham was making a naan version filled with chicken tikka masala. Instead, the firm has developed an industrial oven that is able to bake the inside of the bowl at the same time as the outside, giving it a "double crust".
The Italian Bread Bowl is used to serve chili, New England-style clam chowder, and other thick stews (often, but not always, with a cheese or cream base). Bread Bowls can be found at some restaurants, such as the Canadian coffee chain Tim Hortons, Boudin Bakery, Panera Bread, Hearth 'n Kettle, Quizno's, Au Bon Pain, Domino's Pizza, and vendors at some Renaissance fairs. Here is a recipe for 2 bread bowls that I love because it makes a sourdough style of dough.
The Bread Bowls for Two
Add Recipe to Cook'n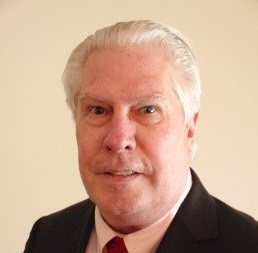 Dave Smith
Monthly Newsletter Contributor since 2016