Low Country Boil For The Win
There is no better meal to sit around, conversing and laughing with friends than over the classic low country boil! My husband Scott bought a giant pot in college, where he first starting cooking and hosting low country boils. He has brought this meal and tradition into our family, and we have passed it along to our extended family and friends as well! Almost everyone who experiences this classic summer meal loves it.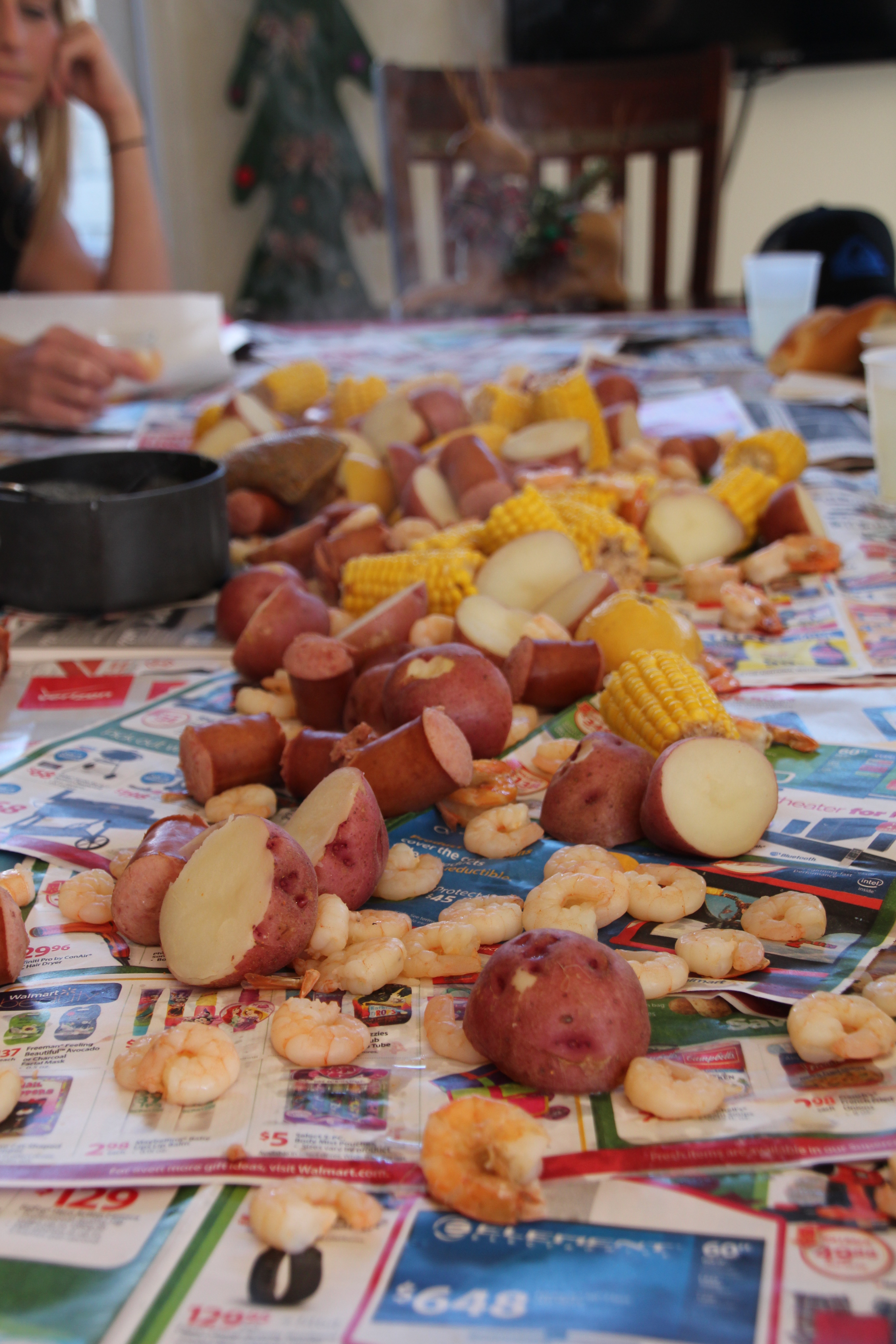 So what is a low country boil? It's sausage, corn on the cob, potatoes and shrimp, crawdads, or any kind of seafood you enjoy! Boils originated in coastal towns in the south, and the ingredients vary based on what is accessible and popular in the area. It has become not only a meal, but a cultural or celebratory event, bringing people together similar to a barbeque or potluck. Legend has it that Richard Gay, a National Guardsman first cooked the meal for 100 soldiers. It's hearty, delicious, and easy to prepare.
The best part is that the meal is served on a table covered in newspaper, and there are no utensils or even napkins served with it. Most people love the thrill of this unconventional meal, but make sure your guests are warned so they aren't shocked at the table setting upon arrival! In lieu of napkins, we give our guests a large roll to sop up the flavor and dip in a side of seasoned butter.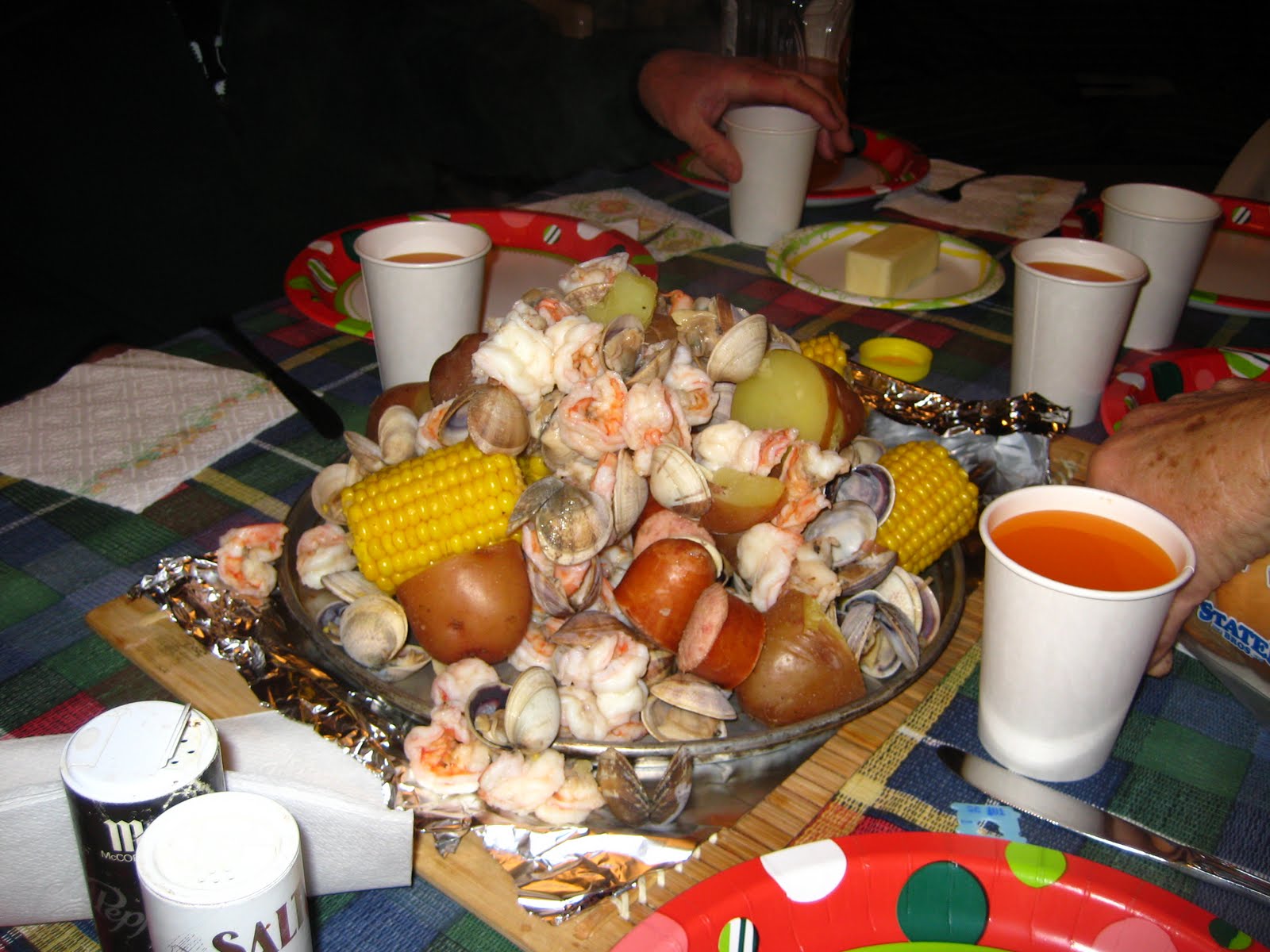 We enjoy this meal on typical summer nights at home, while camping or vacationing in Mexico (easy to pack), and it has even risen to become our traditional Christmas dinner meal! It's so versatile, we really love it! After a time intensive, traditional meal for Christmas Eve, we are ready for a one-pot crowd pleaser with no dishes for after our Christmas Day festivities. Once you're done eating, you roll up the newspaper table cloth and call it a day! Meat and potatoes pleases everyone, so as long as you don't make it too spicy, everyone from babies to grandmas will enjoy this one pot wonder.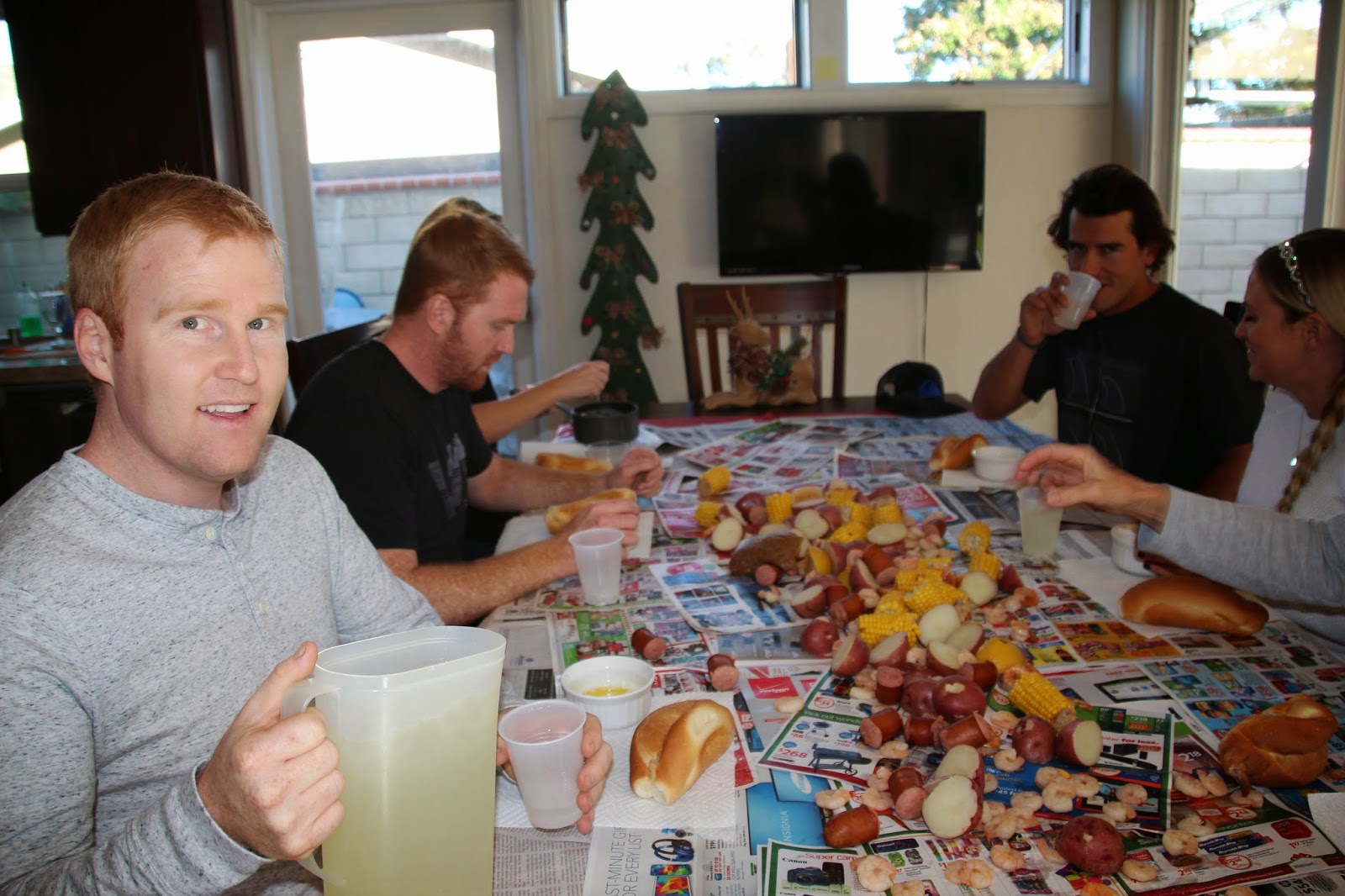 It always takes longer than I think to get a large pot of water boiling. But once that is done, just add the ingredients, starting with the food requiring the longest to cook first, leaving the shrimp until the very last minute or two! We experiment with various types of shellfish each time we make it, and crawdads were a big hit! We use 2 packets of Zatarain's crab boil seasoning, which is available at most grocery stores.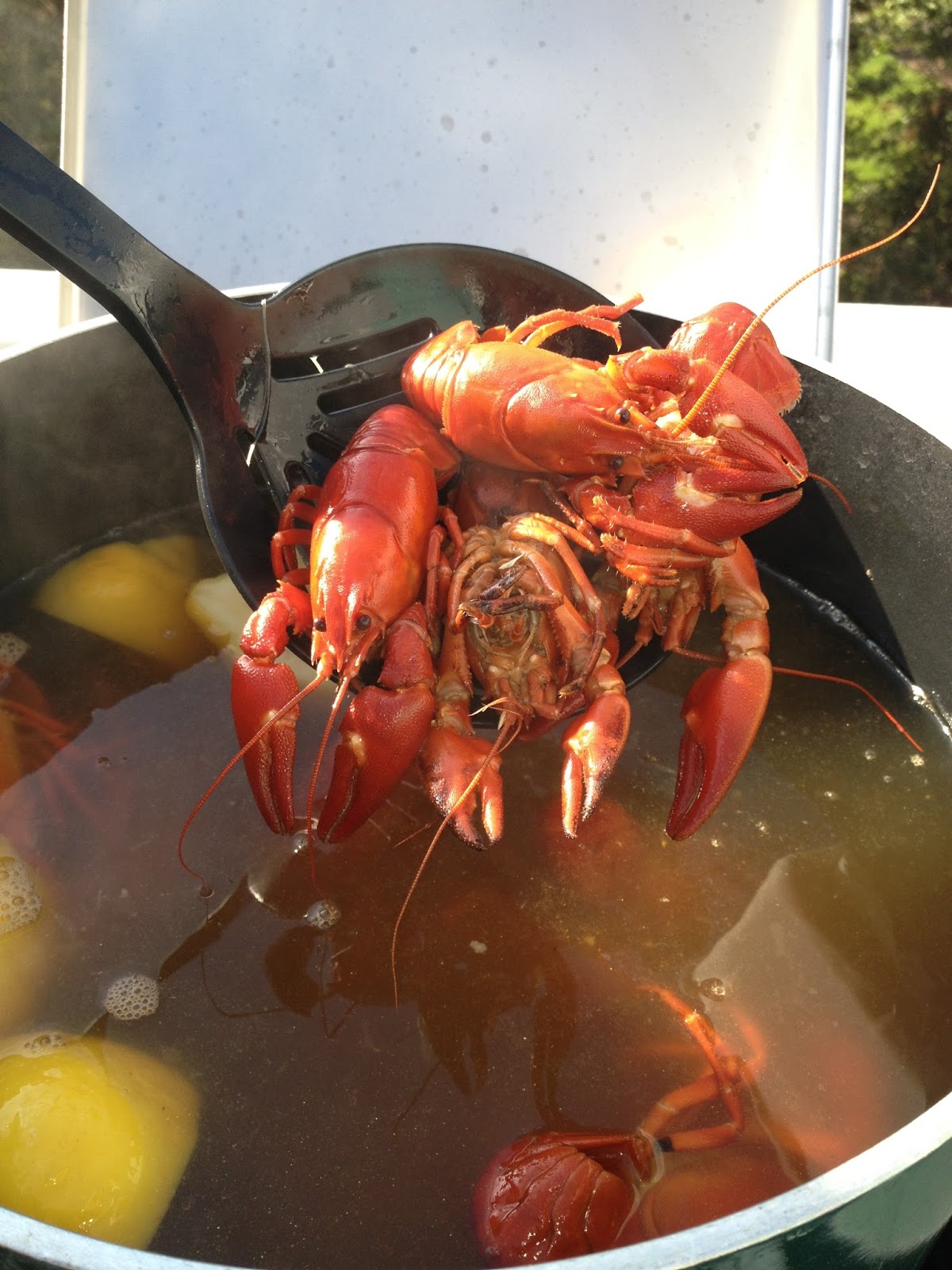 We love serving fresh squeezed lemonade with our boils—I think it adds the perfect touch and "makes" the meal! There are generally lots of people hanging around before the meal, so put someone to work squeezing lemons and adding sugar! Explore a few recipes and decide what kind of seafood you like, and then try out this fun new experience for yourself!
Sources:
https://en.wikipedia.org/wiki/Seafood_boil

Stefanie Hathaway
Monthly Newsletter Contributor since 2016
Email the author! stefanie@dvo.com