Getting the Best from your Food Dehydrator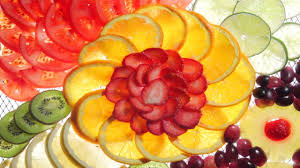 Several years ago, my mother-in-law found a new, in the box, food dehydrator at a yard sale. She was kind enough to buy it for me. I have loved having one! I have mostly used mine to dry fruit, but they can also be used to dry herbs, vegetables, meats, and even pasta. The first few times I used my dehydrator, the fruit wasn't as great as it could have been. Turns out, there are a few things you should know before using your dehydrator. Of course, different dehydrator models work differently, so always study your owner's manual first. Here are some tips to get you started.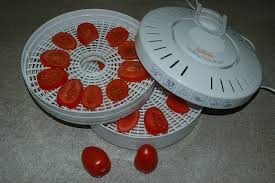 When preparing foods for the dehydrator, make sure you slice them thin. If you are drying meat, dry lean meats with little fat. This will drastically reduce the amount of drying time needed. The drier your food is, the longer its shelf life will be.

Spray your trays with a light coat of vegetable oil before placing food on them. This will make it much easier to remove your dried food and clean your trays.

If you are drying bananas or apples, spritz them with some lemon juice to help prevent them from browning.

Some fruits and vegetables will benefit from blanching in hot water first before drying. Broccoli, for example, will keep its color if it is blanched first.

Throughout the drying process, regularly check on your drying food. Your owner's manual should give you a good estimate of drying times, but factors such as the humidity in the air or how you have prepared the food, could affect drying times.

Consider buying accessories for your dehydrator that will help simplify processes. For example, many people like to make fruit leather or fruit roll-ups in dehydrators. This can be done in a normal dehydrator tray by laying down wax paper first. There are specially designed fruit leather trays you can buy that will eliminate the need for wax paper and make the overall process easier.

Also consider buying a dehydrator recipe book. You will likely be surprised with all you can do with your dehydrator.
Summer is a great time to experiment with your dehydrator. If you are into canning and have some leftover fruits or veggies, try drying them. It isn't nearly as time consuming as canning. You can also dry frozen fruits and vegetables by adding a little more drying time. Keep a journal of your experiments to help you remember what worked well. And feel free to share your experiments with me!
Sources:
http://theweekendprepper.com/food-storage/10-tips-on-using-your-food-dehydrator/
http://learn.compactappliance.com/guide-to-dehydrating-food/
http://lotsafreshair.com/2013/04/16/8-tips-to-using-a-dehydrator-to-make-tasty-hiking-food/

Cristina Duke
Monthly Newsletter Contributor since 2014
Email the author! cristina@dvo.com