Ribs by SueAnn
My mother-in-law has many talents. But her slow cooker ribs are high on the list! I used to think preparing ribs was such a big ordeal, but after watching her make them for my family, I realized how quick and easy it really is! I also used to think that ribs were a "man food" since they're messy, sticky, and you eat them directly off the bone… But it turns out I adore ribs, and my kids think eating off the bone is really fun too!
Since watching SueAnn prepare dinner in about 15 minutes at 9am, before the day got busy, slow cooker ribs have become one of my go-to, easy meals I make in a pinch! I buy them on sale and just keep a rack in the freezer, and pull them out to thaw in the fridge a day before we use them. But often times, they don't even make it to the freezer because I'm so eager to eat them that I prepare them the very next day! I can't tell you how good it feels to be sitting at soccer practice at 5pm on a Wednesday, knowing that we're coming home to a good hearty meal with basically zero prep work. My family would eat ribs every day of summer if I let them, and this recipe doesn't involve heating up the house so it's a win for everybody!
Get a large pot of water boiling and season the water with salt, pepper. The most intimidating part of ribs comes next—washing off the blood and cutting the ribs between the bones. Just rinse them off and get a large knife to do the job in a single cut! Then, place them in the boiling water for about 15 minutes. Shake off the water and season both sides of the ribs with kosher salt, pepper, oregano, garlic powder, and maybe a meat rub you have on hand. That's it! It's just the ribs in the pot on low for 7-8 hours.
Once you are ready to eat, smother them with your favorite barbeque sauce and serve! Some people do like to broil them in the oven for 5 minutes on each side to set the barbeque sauce, but I like them straight out of the Crock Pot and prefer not to heat the house up or make extra dishes!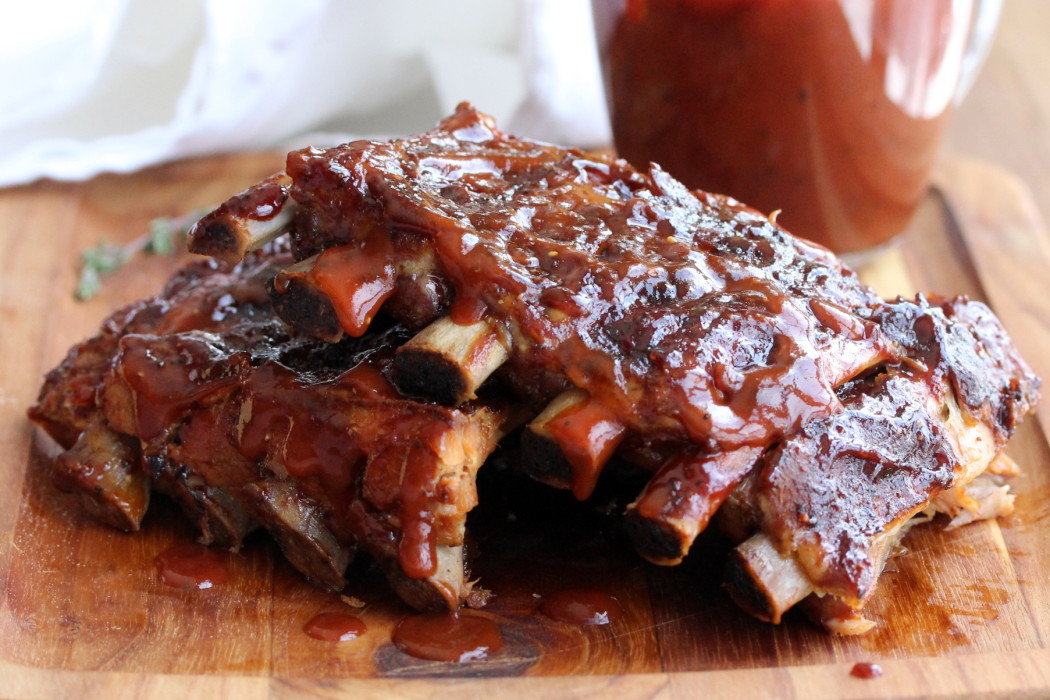 To keep the meal easy, I like serving them with chilled watermelon, fresh corn on the cob, and sweet potatoes on the side! I always offer extra barbeque sauce too. I hope that if ribs aren't in your meal rotation, you'll give them another try! They are just too delicious and too easy not to enjoy them often!
Add Recipe to Cook'n
Sources:
http://howtofeedaloon.com/incredible-slow-cooker-baby-back-ribs

Stefanie Hathaway
Monthly Newsletter Contributor since 2016
Email the author! stefanie@dvo.com