Hot Dogs: American or Not?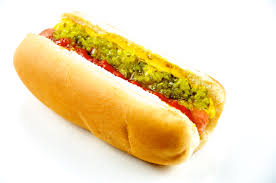 I spent the first part of my childhood in the great state of West Virginia. After my family moved away, we would often come back to West Virginia in the summertime to visit my grandparents. There were a few things that I always remember doing on those trips. We would catch lightning bugs in the evening, play lots of ping pong at Grandma and Grandpa Johnson's house, explore the forests around Grandma Ellie's house, and we always ate at least once at Stewarts Hot Dogs.
Stewarts Hot Dogs began in 1932 when John Louis and Gertrude Mandt purchased a little orange building and turned it into the first drive-in restaurant in Huntington, West Virginia. At first Stewarts only served root beer and popcorn. They didn't make a lot of money, so they decided to add hot dogs to the menu. Their hot dogs were not just ordinary hot dogs, they were hot dogs smothered in the most delicious chili sauce. The hot dogs became famous and they still serve them at the little orange drive-in today!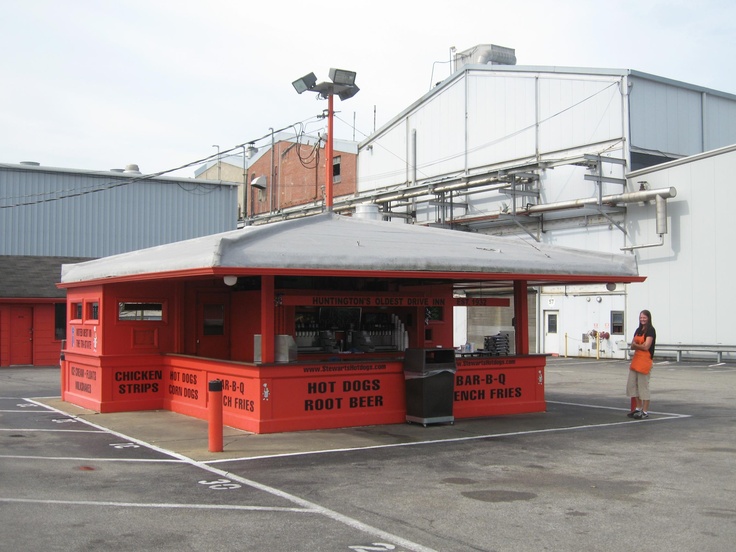 When I think about All-American food, hot dogs are one of the first foods that come to mind. Since America is a great melting pot of cultures, I wondered if hot dogs are truly American or if they originated someplace else. Here are a few things I've learned, and I'll let you make the call… American or not?
There is actually a lot of information, some conflicting, about the origin of the hot dog. One thing we know for sure is that hot dogs came from sausage. Sausage is one of the world's oldest processed foods. Many historians believe that sausage dates all the way back to the 13th century during the rule of Roman emperors. The sausages that inspired hot dogs, many believe, came from Frankfurt, Germany. This is why they are often referred to as "frankfurters." Other people credit Vienna (Wien, in German) as popularizing the sausage. This is why we call sausages "wieners."
Most historians agree that selling sausages in bread buns began on Coney Island, New York. German immigrant, Charles Feltman, began selling sausages in rolls around 1870. In 1916, Polish immigrant, Nathan Handwerker, became famous for his frankfurter stand where he undercut the competition by selling hot dogs for five cents instead of ten. Today Coney Island is still the home of "Nathan's Famous Hot Dog Eating Contest", held annually near the Fourth of July.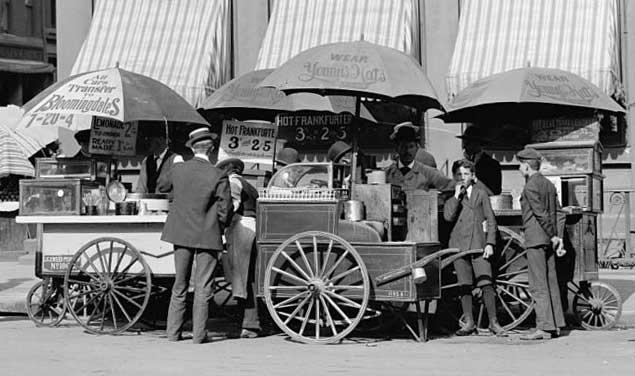 There is also an interesting story about how the name "hot dog" came about. On a cold day in April of 1901, vendors at the New York Polo Grounds were selling hot "dachshund sausages". They were yelling to spectators to get their "red hot" sausages. A New York journalist, Tad Dorgan, drew a cartoon of a barking dachshund in a hot roll. Unable to spell the word "dachshund", he wrote "hot dog" instead. Many believe this is how the name "hot dog" was coined.
So whether or not you think the hot dog is truly American, there is definitely a lot of America in them. Today there are as many variations of the hot dog as there are of stories where they came from. Here is a recipe for West Virginia hot dog sauce. Although not quite "Stewarts", it's still tasty. Enjoy!
West Virginia Hot Dog Sauce
1/2 lb ground beef
1 8 oz can tomato sauce
1 Tbsp Worcestershire sauce
1 tsp chili powder
Dash pepper
Dash salt
Directions:
Combine all ingredients in a small saucepan and cook over medium heat until the meat is done. Pour over your favorite hot dog.
Add Recipe to Cook'n
Sources:
http://stewartshotdogs.com/
http://www.hot-dog.org/culture/hot-dog-history
https://en.wikipedia.org/wiki/Hot_dog
http://www.history.com/news/hungry-history/break-out-the-buns-the-history-of-the-hot-dog
Worldwide Ward Cookbook: Mom's Best Recipes, Deanna Buxton, 2010

Cristina Duke
Monthly Newsletter Contributor since 2014
Email the author! cristina@dvo.com