Summer Foods to Eat on a Skewer
Summertime is such a fun season to join with friends and eat outside! Eating food off a stick isn't only fun, but practical for a group setting outside. I am always looking for easy sides to serve with a BBQ, and trying to drum something up to bring to a gathering. Here are some ideas that serve both purposes, and taste good too!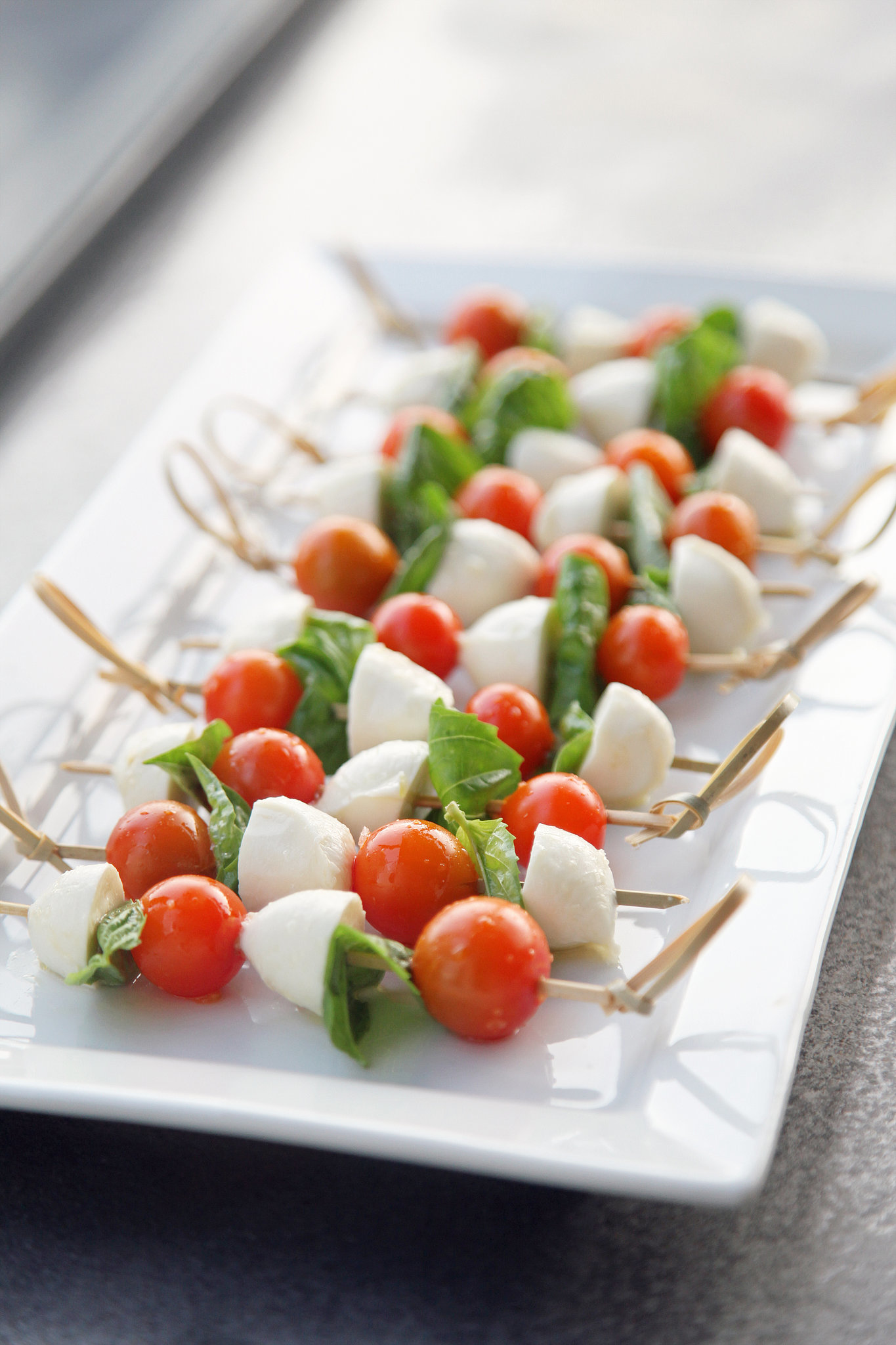 - Caprese On a Stick: Stack fresh mozzarella balls, cherry tomatoes, and basil leaves. Drizzle with balsamic for some extra flavor!
- Watermelon/Feta Skewers: Layer squares of feta cheese and watermelon for a sweet and salty snack! Add mint for an extra layer of flavor!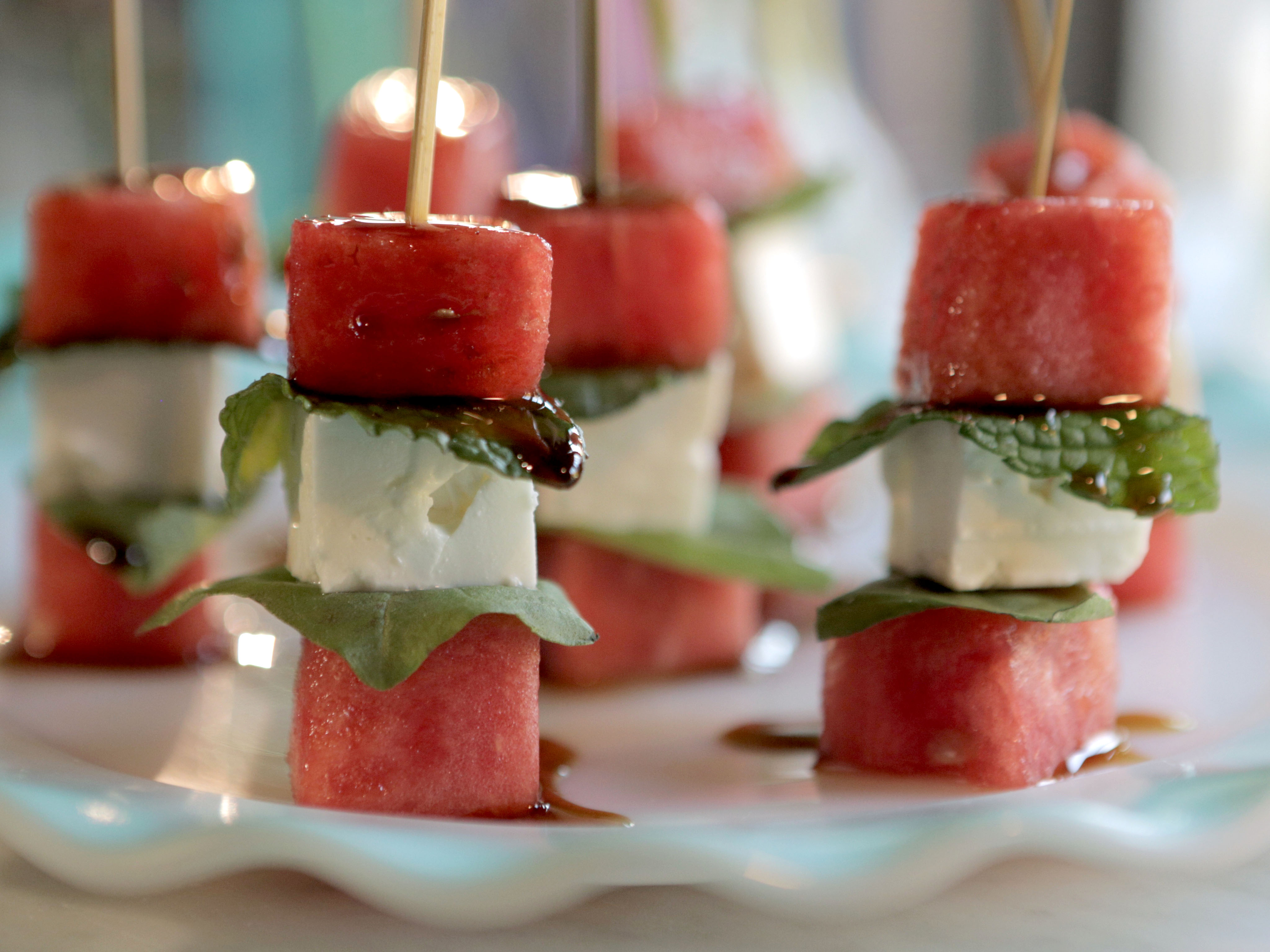 - Sandwich on a Stick: Stack little rolls of turkey, cheese, tomato and squares of bread for a fun and filling snack. Pretty basic ingredients, but reinvented in stick form!
- Sweet Potato Kebabs: Peel and cube sweet potatoes, then microwave until soft to the touch. Once soft, skewer them, and sprinkle kosher salt and coconut flakes!
-Greek Chicken Skewer: Alternate marinated chicken with colorful bell peppers and red onion. Season with olive oil, lemon juice, salt, pepper, garlic and oregano!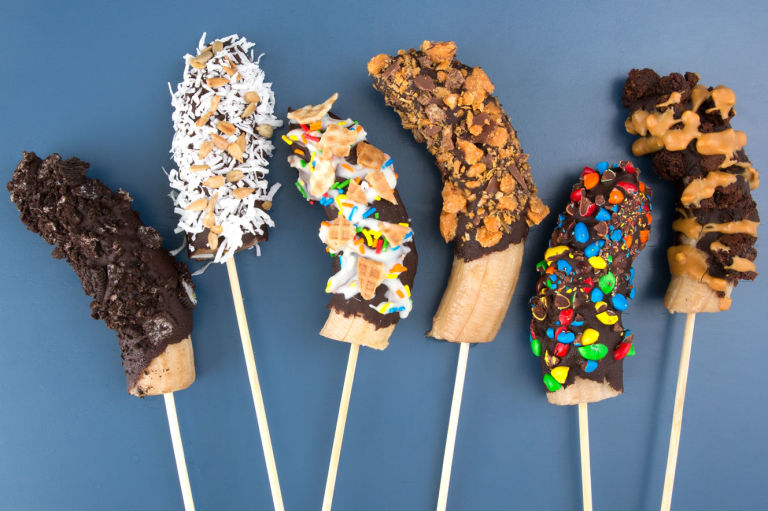 -Chocolate bananas on a Stick: Cut bananas in half and insert a wooden stick before freezing for 15 minutes. Microwave the dipping chocolate in a glass dish, dip each banana and finally, top with anything yummy! Crushed candy bars, cereal pieces, rainbow sprinkles, nuts or coconut flakes!
Sources:
http://greatist.com/health/38-healthy-foods-stick
http://www.popsugar.com/food/Caprese-Skewers-Recipe-140427
http://www.foodnetwork.com/recipes/damaris-phillips/watermelon-and-feta-skewers.html
http://www.delish.com/cooking/a43115/best-ways-to-top-bananas-frozen-bananas-recipes/

Stefanie Hathaway
Monthly Newsletter Contributor since 2016
Email the author! stefanie@dvo.com