Your August Cookbook Reviews
Cookbook Reviews
Best of the Best from the Pacific Rim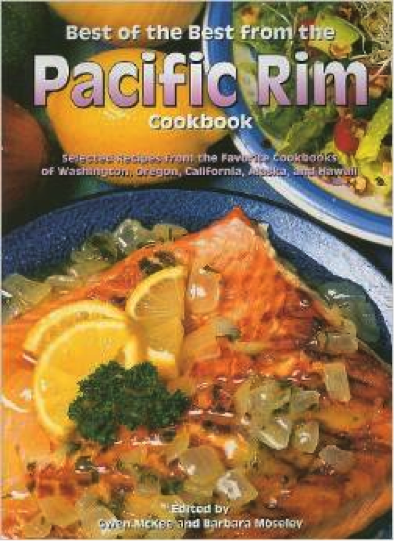 I am so excited about this cookbook because it is from both my stomping grounds, Oregon and from my favorite state, Hawaii my now home state of California and even Washington, and don't forget the selections from Alaska. This cookbook is home to me. So many great recipes are included in this collection like Apricot Almond Brie, Huli Huli Chicken and Hood River Turkey and Chicken Satay with Peanut Sauce. From Dungeness Crab Puffs to Blue Cheese-Pear Salad with Hazelnuts to Broccoli Salmon Quiche, Crab or Shrimp Stuffed Mushrooms, Blueberry-Raspberry Upside-Down Cake, the Quail Ridge press has done it again with gathering great recipes from the kitchens of real American homes.
The next collection is great too!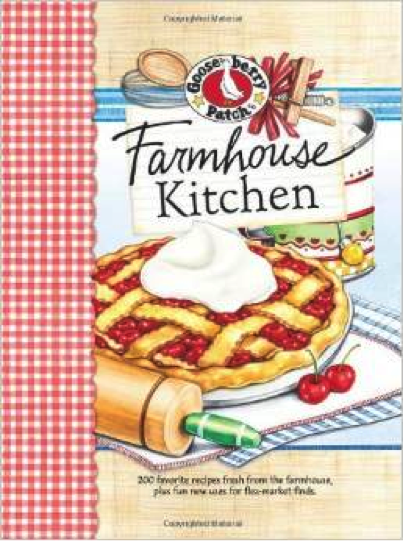 Everyone loves Gooseberry Patch and Farmhouse Kitchen will be no exception. It is from the Everyday Cookbook Collection, and is rightfully categorized. You could really use this book everyday! Here is a sample of one of the great home cooking recipes you will find inside this recipe collection. Purchasing the book will send all of these great recipes straight to your Cook'n program
Fried Chicken & Milk Gravy

2/3 c. plus 1/4 c. all-purpose flour, divided
1 t. dried thyme
1/2 t. onion powder
1/2 t. seasoning salt
1/2 t. pepper, divided
8 chicken thighs or drumsticks
2/3 c. buttermilk
2 to 4 T. oil
1 t. chicken bouillon granules
1-1/2 c. milk

Combine 2/3 cup flour, thyme, onion powder, salt and 1/4 teaspoon pepper in a large plastic zipping bag. Add chicken to bag, one or two pieces at a time; shake to coat well. Dip chicken into buttermilk; return to bag and shake to coat. Heat oil in a large skillet over medium heat. Add chicken and sauté for 15 minutes, turning to cook evenly until golden. Reduce heat to medium-low. Cook, uncovered, for an additional 25 to 30 minutes, until chicken is tender and juices run clear when pierced. Remove chicken to paper towels, reserving drippings; cover chicken to keep warm. Stir bouillon, remaining flour and remaining pepper into skillet drippings, scraping up any browned bits. Add milk. Cook and stir over medium heat until thickened and bubbly; cook and stir one additional minute. Serve hot gravy over chicken. Serves 4.
Other recipes will warm your tummy too, like, Homemade Root Beer, Cheesy Macaroni Skillet,
Schinken Nudeln (German Ham and Noodles), Chicken & Dumplings, Martha's Shredded Apple Pie, Telephone Cookies, Farmstand Bacon-Corn Soup, Harvard Beet Spice Cake or Amish Cream Pie.

Sharon Ng
Monthly Newsletter Contributor since 2012
Email the author! sharon@dvo.com