Six Alternate Uses For BBQ Sauce
That's right. It isn't just for drowning your favorite cut of meat (though let's certainly not forget that one!). The bottom line is that this sauce is often under-used, forgotten in the lonely "door-of-the-fridge" zone, with the maraschino cherries, cool whip, and pickles that only get used occasionally. Okay, okay, maybe that was a little dramatic, but you get the idea. We can make way more of that bottle of bbq sauce and this is the season to do it. Stores everywhere will be selling it for next to nothing in the coming months so let's live it up and give this sauce the attention it deserves.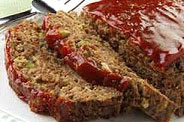 #1 - Meatloaf or Burgers: Mix it up by substituting barbeque sauce for the ketchup that usually tops your meatloaf. Or pour it on your burgers instead of ketchup. It gives a little extra zing to a meal that can get boring otherwise. Kick it up another notch by sprinkling some crumbled bacon on top too. Mmmm, maybe we better have BBQ Meatloaf for dinner tonight. My tummy is growling at the thought! (photo by Kraft)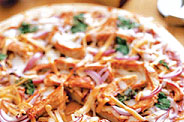 #2 - Pizza: Using a variety of sauces for pizza can really liven up the offerings. My kids are pretty big classic pepperoni fans and I am a lover of alfredo, but we can all come together and agree on a yummy BBQ Chicken Pizza! Toss some grilled onions and some pepperjack cheese on that bad boy and it is ready for the family to enjoy. I like to cheat a little on busy nights and use pre-made crusts from the store. Besides the crust, these ingredients are things we always have on hand so they make for a quick, easy pizza night.
#3 - Salad:
Before you crinkle that nose, hear me out! Barbeque sauce goes great it chicken salad (cutting out that high fat mayo), and can work well as a salad dressing in the right salad. Pair it with some chicken, lettuce, green peppers, red onion, and shredded pepper jack cheese and you will have a simple and delicious salad, sans the ranch! This can really make a salad more healthy if you watch which BBQ sauce you use. They can be much lower in fat than traditional dressings, but watch out for sugar. Choose a brand that isn't using sugar to make up for the lack of fat.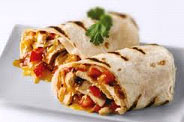 #4 - Sandwiches and Wraps: Condiments can quickly turn a healthy lunch into a high fat or high calorie wreck, but using barbeque sauce can help you add a punch of flavor and avoid these traps. Pork, chicken, or beef would make delicious bbq sandwiches. Add in some of those salad toppings from above and you are ready to step it up a notch.
(photo by kraft)
#5 - Pasta: Like with pizza, marinara and alfredo are not the only options here... just the most common. Make it even easier by adding leftover meat from another meal. Mix the meat into your barbeque sauce and then pour it all over your favorite cooked pasta. Yummy and a little different from the norm!
#6 - Dipping Sauce: Okay, for this one let's forget the calorie conversation for just a second. BBQ sauce mixed with mayo makes a wonderful dipping sauce for fries, burgers, chicken strips, etc. Sprinkle cheese on top of the fries before you dip it in this fabulous sauce and your family will love it!
---
---
An unbeatable value with exclusive benefits for members only.
Get a newsletter like this each week when you join the Cook'n Club.