Healthier Home Style Cooking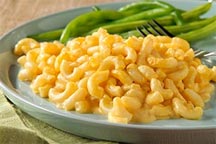 Being health conscious seems to be the trend these days but many of us still want our comfort foods. Many comfort foods are slathered in butter, cheese, sugar, etc. We all have our "Family Favorites" that frankly we don't want to give up. One of the trends that I see developing is that people are trying to "healthify" their home style cooking. I think this is a great idea since most of us need to watch our calorie intake for one reason or another.
Sugar and fat substitutes are one of the ways people are adding healthier ingredients to their meals. Another big development is that mothers are trying to sneak healthier ingredients into their family's meals by adding vegetables to muffins, sauces, and even brownies. I have seen this done and it works! This does takes some thought and research on the part of the cook. With each recipe there is a little bit of science involved. For instance, I just finished baking some cookies that I replaced the sugar with apple sauce and sweet potatoes. I used whole wheat flour and oats. They weren't very tasty; I either have some work to do with the recipe or my taste buds, but let's just say I am not sharing the recipe just quite yet.
One of the ways to add healthy components to your diet is to make salads using lentils and healthy beans. Homemade salad dressings are another way to go to cut back on unwanted calories. My daughters have told me that I can replace fats with sugarless fruit sauces such as applesauce and that black beans can be put into chocolate brownies or cakes and white beans into non-chocolate muffins, cake and brownies. This also adds more protein to the recipe as well. You use the same amount of the beans or apple sauce as the recipe calls for butter or other oils.
My advice to you is if you are looking to make your home cooked dishes healthier, start by asking someone who has done some ground work and has a few tried and true recipes to help you out on your journey. If you haven't started on this adventure go into it with an open mind! I think you will be pleasantly surprised not only with your health but the taste of many of these recipes.
---
Healthier Mac and Cheese
3 cups whole wheat macaroni
3 cups skim milk
1 1/2 Tablespoons mustard
4 Tablespoons flour
1/2 teaspoon salt
1/2 teaspoon pepper
2 cups reduced fat sharp cheddar cheese
1/4 teaspoon onion powder
1 1/2 cup reduced fat Mexican blend cheese
Cook Macaroni as directed. Preheat oven to 350 degrees. Spray a 9x13 inch pan with cooking spray.
In a saucepan, whisk in milk, flour, mustard, salt, pepper until smooth. Cook over medium heat until mixture boils and becomes thick. Stir in cheddar cheese until melted.
Add cheese sauce to the macaroni; mix together. Pour into baking dish. Bake for 30 minutes or until edges of pan are bubbly and brown.
---
Juicy Oven Baked Chicken
One of the problems with oven-baked chicken is that it has a tendency to dry out. We like to bake the chicken because it eliminates the fat we get when we fry chicken. So what is the trick to keeping it moist? In this recipe, it's the buttermilk. Buttermilk has an enzyme that breaks down the protein and keeps the chicken moist.
1/2 cup of nonfat buttermilk
2 cloves garlic minced
2 teaspoons smoked paprika
3 pounds boneless, skinless chicken breast
1/2 cup whole wheat flour
1/4 cup white flour
3 Tablespoons sesame seeds
1 teaspoon baking powder
1/2 teaspoon thyme
1/2 teaspoon salt
1/4 teaspoon pepper
1 Tablespoon Dijon mustard
1/4 teaspoon chili pepper flakes (crushed)
Mix together the buttermilk, garlic and mustard in a shallow, glass dish. Add chicken, cover and allow chicken to marinate for 30 minutes. Preheat oven to 375 degrees. Line a baking sheet with foil and set a wire rack on top of baking sheet that has been sprayed with butter flavored cooking spray.
Mix flour, sesame seeds, baking powder and spices in a sealable gallon plastic bag. Shake off marinade and place chicken breasts one at a time in the bag and shake to coat. Place each piece of chicken on the wire rack and spray the top pieces of the chicken breast with cooking spray. Bake until brown and juices run clear about 60 minutes.
---
Black Bean Brownies
1 (15 ounce) can black beans (rinsed)
3 eggs
3 Tablespoon Canola oil
1/4 cup Dutch cocoa
3 large eggs
2 teaspoons vanilla
3/4 cups chocolate chips
3/4 cup brown sugar
1/2 cup chopped nuts
Preheat oven to 350 degrees. Spray an 8x8 inch pan with cooking spray. Combine black beans, eggs, oil, Dutch cocoa, salt, vanilla and sugar. Blend in blender until smooth; fold in nuts and pour into prepared baking pan. Sprinkle chocolate chips on top if desired.
Bake in oven until edges start to pull away and brownie top feels dry. This takes about 25-30 minutes.
---
Applesauce Muffins
These muffins will take care of your sweet tooth while providing you with lots of fiber.
1 cup rolled oats
1 cup buttermilk
1/2 cup whole wheat flour
1/2 cup all purpose flour
1/2 applesauce
1/2 teaspoon cinnamon
1 teaspoon baking powder
1/2 teaspoon baking soda
1/2 cup brown sugar
1/2 cup applesauce
1 egg
Blend oats in blender. Preheat oven to 350 degrees. Line muffin tins with cupcake papers. In a large bowl, stir in flours, baking powder, baking soda and brown sugar. Stir in buttermilk, applesauce and egg; mix well. Pour batter into prepared muffin cups. Bake for 30 minutes or until toothpick comes out clean.
Did you know that your Cook'n Software can analyze the nutritional value of your recipes? This is a big help if you are counting calories or trying to make food healthier by adding more fiber or protein content. Hope you have fun trying some healthier, quilt free recipes.
---
---
An unbeatable value with exclusive benefits for members only.
Get a newsletter like this each week when you join the Cook'n Club.