A Christkindle Food Tour with your own DVO Barbara!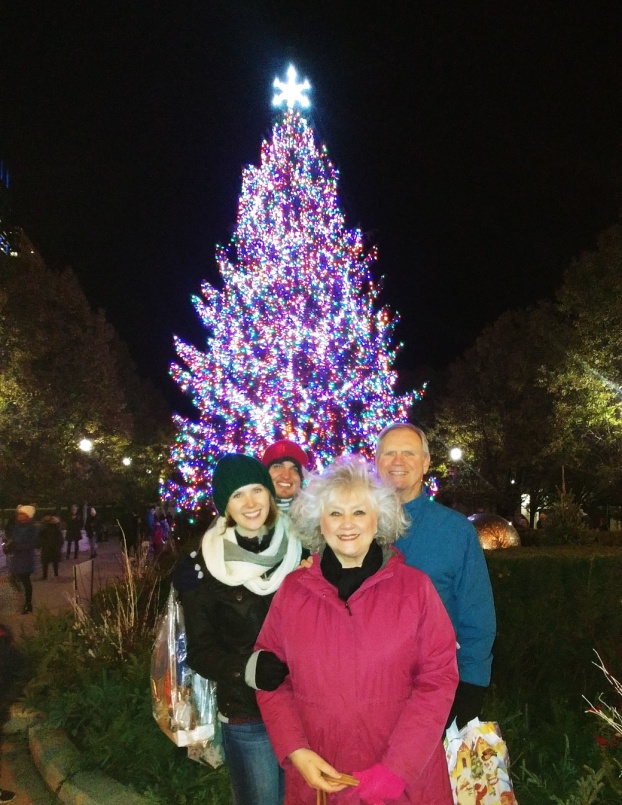 Over the Thanksgiving Holiday I was fortunate enough to travel to Chicago to spend Thanksgiving with our daughter and her husband and one of the places they took us in preparation for Christmas was the Christkindlmarket.
It's the perfect place to spend an afternoon getting into the Christmas spirit — whether it's shopping for ornaments, winter hats, and intricate clocks or eating a variety of German meats and sweet treats. There are plenty of spots to feel festive. From leberkase to hot chocolate in snowman mugs, here are the most magical eats at Christkindlmarket that we enjoyed!
0.0.0.1 Potato pancakes
The German Grill Company has a few booths scattered throughout Christkindlmarket, with plenty of options. Potato pancakes — with either sour cream or applesauce — are a staple and a hearty way to start the Christkindlmarket experience. This year, they've got a little bit of a peppery bite
0.0.0.2 Spiced nuts
At the Sweet Swabian tent, there's a wealth of spiced nuts and marzipan. The snack sizes are perfect for a Christkindlmarket treat while medium and large sizes make excellent take-home gifts.
0.0.0.3 Chocolate-covered everything
Here's a chance to eat chocolate-covered strawberries, pineapple chunks, marshmallows, and grapes — yes, grapes. The Chocolate Covered Treats and Baked Apples tent is the spot to grab all of the sweets a festive-feeling person could desire. Pick up a few treats to take home and pair one with the hot chocolate that will follow the glühwein.
0.0.0.4 Leberkase
Also at the German Grill Company tents, here's a chance to take a bite of the German treat known as leberkase, which is not widely available throughout America. The pork- and bologna-like treat can come with sauerkraut if desired. Mustard is also available.
0.0.0.5 Hot chocolate in snowman mugs
Available at most of the tents that say "hot chocolate," you can pay an extra dollar to drink from a charming snowman mug. Sure, it's targeted toward the kids, but nobody is going to stop you.
0.0.0.6 German bratwurst
The German bratwurst is available at multiple booths throughout Christkindlmarket. Each bun comes filled with two sausages and your choice from different types of sauerkraut.
0.0.0.7 Pretzels
Stuffed pretzels, regular pretzels, and pizza pretzels abound at Christkindlmarket. They're available at Stuffed Gourmet Pretzels — the origin of those pizza pretzel smells wafting through the market. If you want a plain pretzel, you can also hit up German Grill Company.
0.0.0.8 St. Roger Abbey Sweets
Single boxed macarons and flavored breton and butter cookies are the name of the game at this booth. They're perfect for gifts.
0.0.0.9 Baked cheese
At the Baked Cheese Haus, get a sample and then buy some Wisconsin baked cheeses to stockpile at home.
So there you have it – You just expericed a taste of what we did at the Chicago Christkindlemarket. It was amazing!
Here is wishing you all a Very Merry Christmas!