Two PERFECT Appetizers for Your Holiday Parties
Today I'm going to do something I haven't done before. Normally, we don't want to overwhelm you, our fellow Cook'n friends with too many recipes per article. I usually like to keep it to just one. However, this week I have found myself in a real pickle. Or in real cranberry, I should say. In the past week I have tried not only one, but TWO fantastic cranberry appetizers that I just HAD to share with you guys. I honestly just couldn't choose one. Both of these star cranberry recipes had to shine. They would be perfect for any holiday parties you have coming up.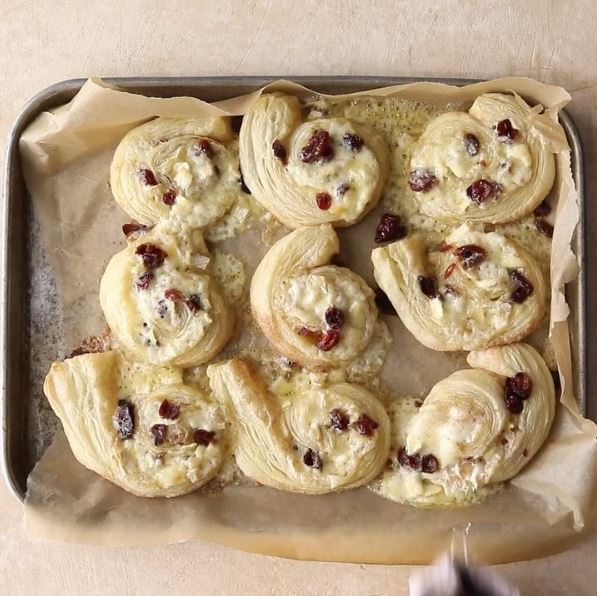 The first is some amazing puff pastry swirls. They have brie, cinnamon sugar, and dried cranberries and are SUPER easy. That's almost all of the ingredients because there are only 5. It's pretty fool proof. You will wow the heck out of your guests with this fantastic take on sweet and savory in one! I found this beautiful recipe on Instagram from @halfbakedharvest. She has wonderful recipes and here is yet another one!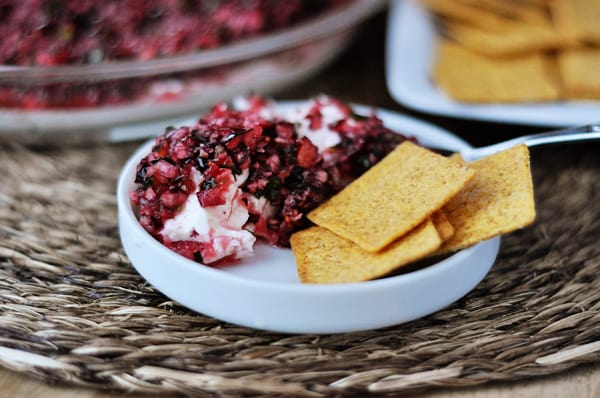 The second appetizer I want to share is a dip and it is divine! It is a lovely cranberry jalapeño dip that you layer on cream cheese and eat with cracker. Now, this might sound a little risky as an appetizer for guests because some people do not like spicy food at all, but I really think this is quite mild, yet gives it enough kick to counterbalance the cranberry flavor. It's got FRESH cranberries, green onions, cilantro and jalapeños, plenty of sugar to balance out all the spice, and some lemon juice to freshen things up. I guarantee you will love this one as much as our group did too!
This dip recipe is one that comes from a family cookbook from my sister's in laws. If it's good enough to make the cut on their family cookbook, it's good enough for me!
Without further ado, here are the recipes! :)
Five Ingredient Cranberry Brie Cinnamon Sugar Puff Pastry Swirls
Quote from the author: These are the easiest, cheesiest, and most delicious appetizer ever.
1 sheet frozen puff pastry, thawed
2-4 tablespoons butter, melted
8 ounces soft brie cheese, cubed
1 cup dried cranberries
2 tablespoons cinnamon sugar
Brush the pastry with a little butter and then sprinkle with a dusting of cinnamon sugar. You can go as heavy or as light as you would like. Arrange the brie over the pastry and sprinkle the cranberries over the brie.
Roll the pastry up as tightly as possible. Brush the roll with butter and then sprinkle with cinnamon sugar to coat. Cut into ½ inch rounds.
Place the swirls on a parchment lined baking sheet and bake in a 350 degree oven for 12-15 minutes or until the pastry is golden. Serve warm!
Add Recipe to Cook'n
Cranberry-Jalapeño Cream Cheese Dip
12 oz. fresh cranberries
4-5 green onions, chopped
¼ c. chopped cilantro
1 jalapeno, seeded and finely diced
1 cup sugar (more or less to taste)
½ tsp. cumin
2 Tablespoon lemon juice (1 large lemon)
1/8 tsp. salt
2 (8 oz. packages) cream cheese-softened
Crackers
Pulse the cranberries in a food processor or blender until coarsely chopped. Add the green onions, cilantro, jalapeno, sugar, cumin, lemon juice and salt and pulse until the ingredients are well combined and finely chopped. Transfer the mixture to a covered bowl and refrigerate for 4 hours (or up to overnight) so the flavors have time to develop and the cranberries lose a bit of their tartness. When ready to serve, spread the cream cheese in an even layer on a serving plate or 9-inch pie dish. Top with the cranberry-jalapeno mixture, spreading evenly over the top of the cream cheese. Refrigerate for up to an hour before serving. Serve with crackers or tortilla chips.
Add Recipe to Cook'n
Sources:
www.melskitchencafe.com
www.instagram.com/halfbakedharvest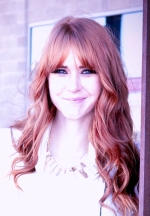 Mary Richardson
Weekly Newsletter Contributor since 2014
Email the author! mary@dvo.com