Can the Special Croissant Get Any Better?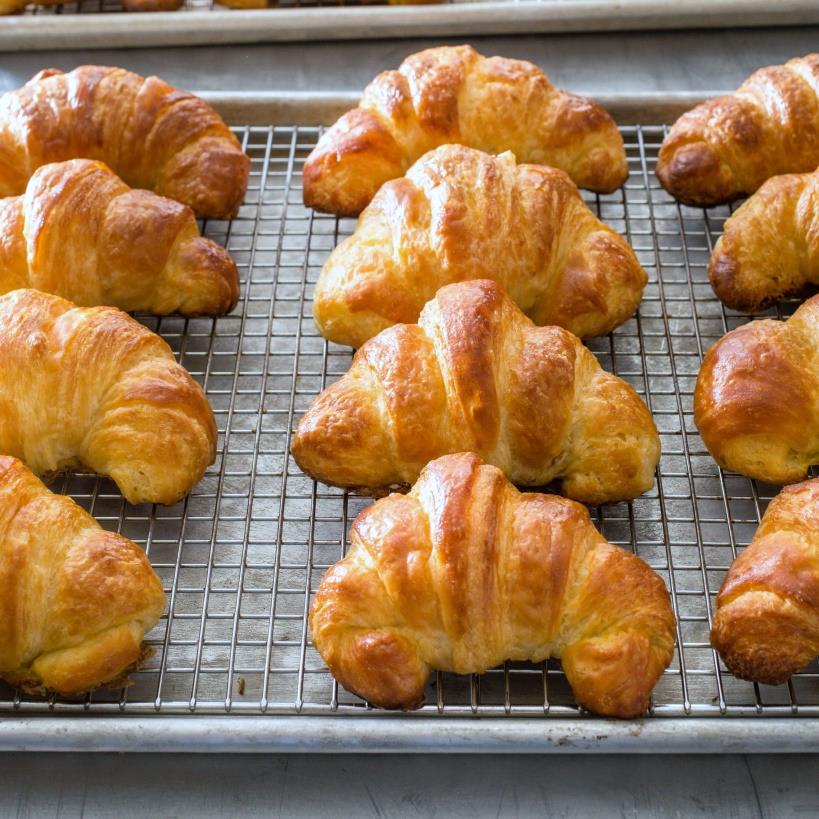 Croissants are just special. So much so that when they show up in the day-old bargain basket at our local grocery store, we grab every package. And when we don't have the finished roll on hand, we try to have the refrigerated crescent roll dough around as a close substitute.
In the off chance you would agree with me, I thought it would be fun to explore some creative things you can do with them (besides slather them in butter).

On a delightful and really helpful site, The Daily Meal (www.thedailymeal.com), I found a list of wonderful things to do with croissants that I'd never thought of before. Sweet and savory fillings...it all works. Here are 5 delectable and easy ideas for adding some extra spizazz to this already special roll.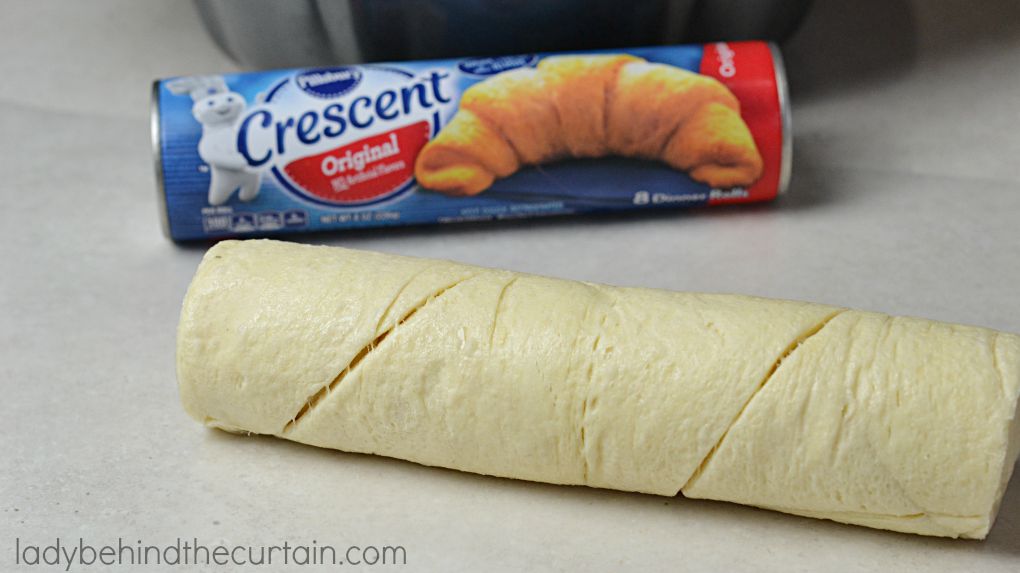 To start with, this isn't necessarily about baking the most beautiful crescent-shaped pastry, but rather about creating something mouthwateringly delicious that can be tailored to suit anyone's taste. If you want to try your hand at making your own croissant dough, though, please forge ahead. And ordinarily, that's the route I'd take. But honestly, this is such a busy time of year that I'm opting for canned crescent roll dough. The results are just as good as with my homemade dough.
With this platform laid, take a look at these clever ways to serve your croissants (or crescents, whichever):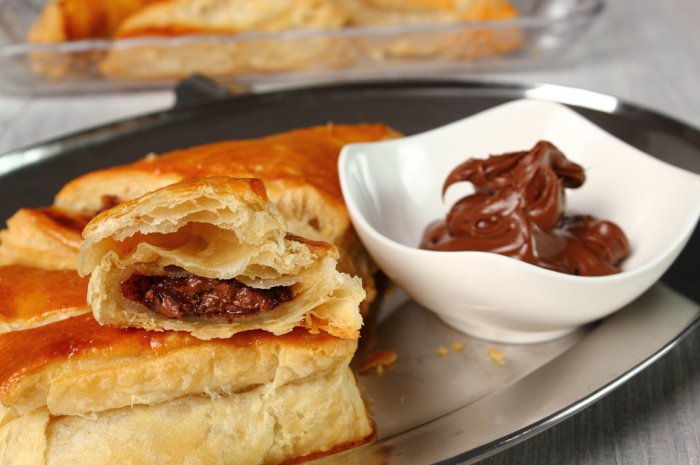 There are folks that feel Nutella can improve just about any food, so slathering plenty in between a sliced croissant is dreamy.
But for another sweet treat, have you ever considered the majesty of wrapping flaky croissant/crescent dough around an already delectable peanut butter cup? Bake as directed and gobble up.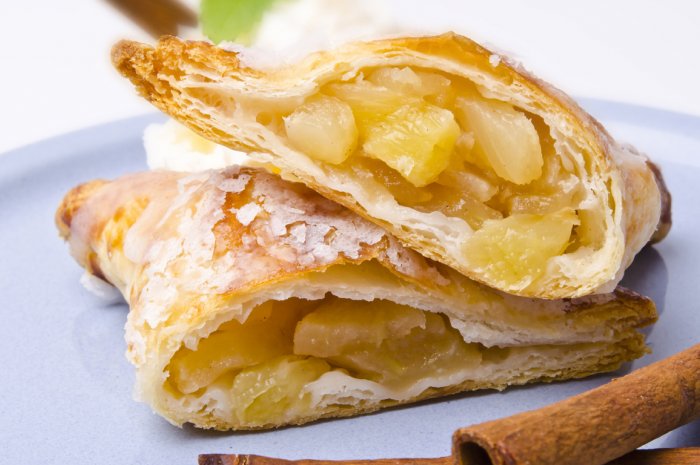 Or make an apple pie-flavored croissant by slicing apples thin, then sprinkling them with a couple tablespoons of sugar, a dash of cinnamon, and nutmeg. Then, layer a few slices of spiced apple on the dough, and carefully roll your croissant. Bake at 350 degrees F for 15 to 20 minutes.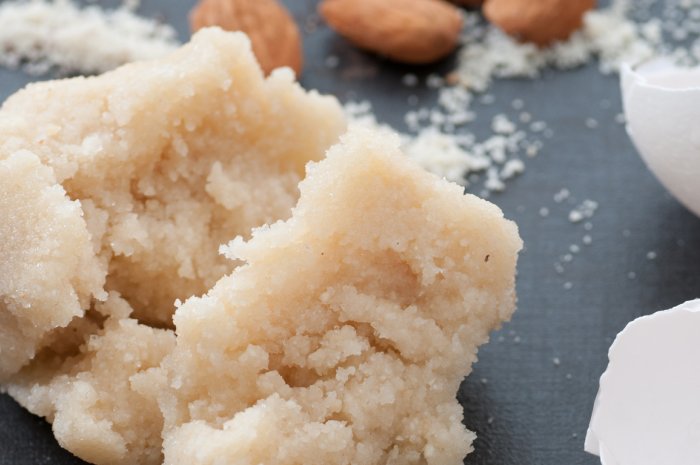 And if your croissants are day-old, as ours often are, a perfect way to serve them is filled with almond paste. The French calls these Croissants Aux Amande.
Make almond paste by combining equal parts almond flour and confectioners sugar in the bowl of a food processor, then add one egg white for every one and a half cups of sugar used. Add a dash of vanilla extract and a pinch of salt. Then process into a smooth paste. Spread the paste on both sides of your cut croissant and place them together. Place your filled rolls on a plate, cover with another plate, and microwave for 1 ½ minutes. Just long enough to melt the paste and heat the roll through. Eat immediately (like I needed to tell you that…).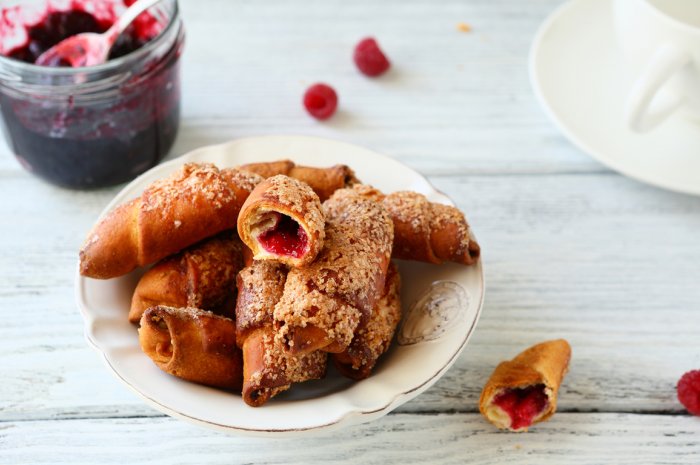 This rendition of a croissant tastes a lot like a fruit Danish, which we don't mind. Sprinkle fresh, sweet berries on the dough (add a spoonful of honey if you need to sweeten them). Then, roll your croissants into a crescent shape and bake in the oven. While the croissants are baking, whip up some pastry cream. Wait for your croissant to cool before using a piping bag fitted with a small tip to puncture and fill your croissants with cream. Bake at 350 degrees F for 15 to 20 minutes.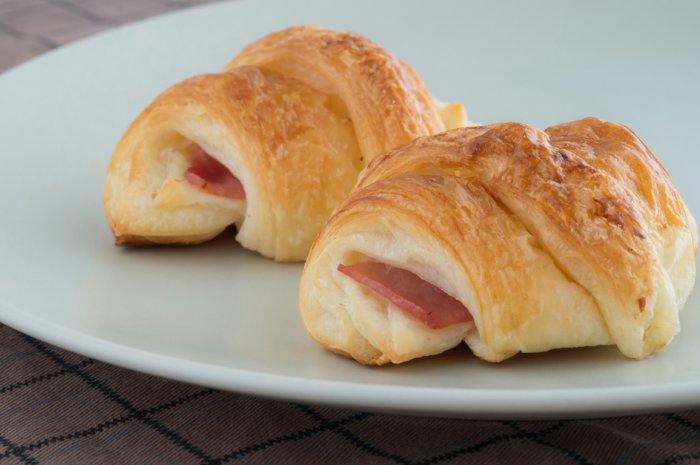 Finally, if you're wanting to taper off on the sweets, why not wrap this great dough around slices of ham and Swiss cheese for a delicious hot and hearty quick sandwich? Just cover your croissant triangle with a thin layer of ham and cheese, and then roll the croissant to make one delicious roll-up sandwich. Bake at 350 degrees F for 15 to 20 minutes.
Sources:
www.cooksillustrated.com
www.ladybehindthecurtain.com
www.thedailymeal.com

Alice Osborne
Weekly Newsletter Contributor since 2006
Email the author! alice@dvo.com