A Christmas Story!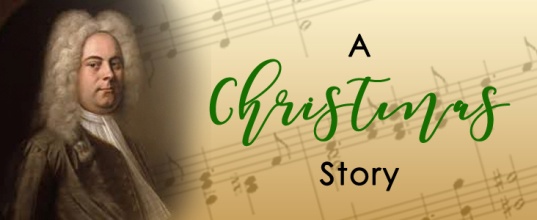 Submitted to us from one of our Cook'n family members - Paula Fellingham:
One of the many things I love about this wonderful holiday season is the stories. This is a story about one of the greatest of all compositions, Frederic Handel's "Messiah"....
The Masterpiece
The composer was in despair. Struggling to earn a living in London, he knew days when he could not afford to buy meals. One night in 1741, depressed and defeated, he wandered the lonely streets. It was almost dawn when he returned to his shabby room.
On a table was a thick envelope. It was from Charles Jennens, the man who wrote his librettos. Examining the pages, he found them covered with scripture texts.
Wearily, he tossed the pages aside and crawled into bed. But he could not sleep. The words returned to him…
"Comfort ye, comfort ye, my people, saith your God…. For unto us a child is born….. Glory to God in the highest…. Halleluja! Hallelujah!"
Too stirred to sleep, he rose and went to his piano. The music flowed from his heart…. rich, majestic, triumphant. He began to write.
Night and day for three weeks he wrote feverishly. The composer forgot sleep and food. He refused to see anyone. At last, on the day the work was finished, one friend managed to gain entrance.
Frederic Handel was at his piano, sheets of music were strewn around him and tears were streaming down his face. He exclaimed, "I do believe I have seen all of Heaven before me, and the great God himself!"
Millions of people have been able to believe that. The first audience to hear the composition – in Dublin, 1742 – gave it the greatest standing ovation in the city's history. Weeks later, London heard it for the first time and again it was a triumph.
This Christmas, in churches and concert halls around the world, millions of people will once again find hope and faith in the message of what has become one of the most beloved compositions of all times…. George Frederic Handel's magnificent "Messiah".
May you and your loved ones enjoy this beautiful Christmas season!
I send you my love........Paula Fellingham
(And so do all of us here at DVO!)