It's All about a NEW TWIST on a Familiar Theme!
The latest buzz words for the last year or so have been Instant Pot. And for good reason. This is one remarkable machine and I can't rave enough about it. But a conversation with a friend the other day (that she wished she could get one but just couldn't afford it), got me to thinking.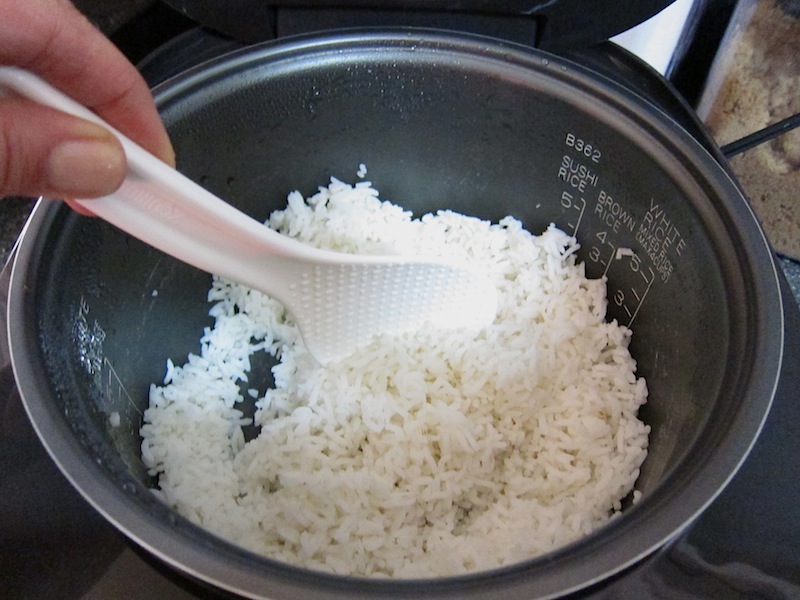 Is there another appliance that might substitute for a while until she could afford an Instant Pot? Well, it just so happens there is. The rice cooker has potential…it's all about a new twist on a familiar theme!
The familiar theme? Cooking rice in a rice cooker. The new twist? Using it for cooking at least 13 different delicious dishes: mac 'n cheese, balsamic Dijon chicken, pomegranate and quinoa salad, black bean chili, lemon risotto with shrimp, vegetable frittata, vegetable pancake, steel cut oats, poached pears, banana bread, banana pudding with caramel sauce, chocolate lava cake, and apple upside down cake. WHO KNEW?
While a standard electric rice cooker is one smart little machine—designed to bring rice to a boil, sense when it needs to reduce to a simmer, then lower the heat again to keep rice at serving temperature without overcooking it—WE are smarter! We can trick the thermostat by just pressing "COOK" again and manipulating that nonstick cooking surface to do whatever we want.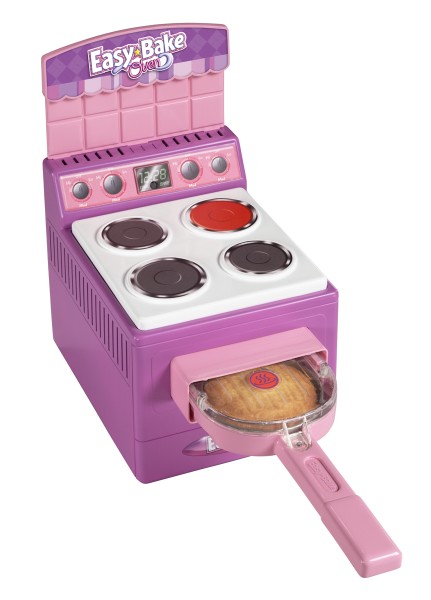 It was Julia Moskin,
New York Times
food reporter, who first broke the story on this unique cooking idea. She sums up the technique well: "Cooking foods other than rice in a rice cooker is like baking a layer cake in Hasbro's Easy-Bake Oven®. It takes patience, curiosity, and the willingness to risk a little."
But it's worth the experimentation, especially for people who don't have a full stove (I'm thinking maybe a college student living in a dorm room?), or for those who want to cook something special without heating up the kitchen (I'm thinking this really applies during summer's hot months), or as mentioned above, for those folks who don't have an Instant Pot.
It's a lot like cooking in a big Dutch oven. Know from the start that the heat doesn't get very high, so as with the Easy-Bake Oven®, more TIME than a recipe calls for needs to be factored into the process. And by the way, it doesn't matter what brand rice cooker you have—they all work under this same principle. As I've been goofing around with this new twist on a familiar theme, I've come up with some great dishes. Here are just 3 of the many recipes you can try (from the list above).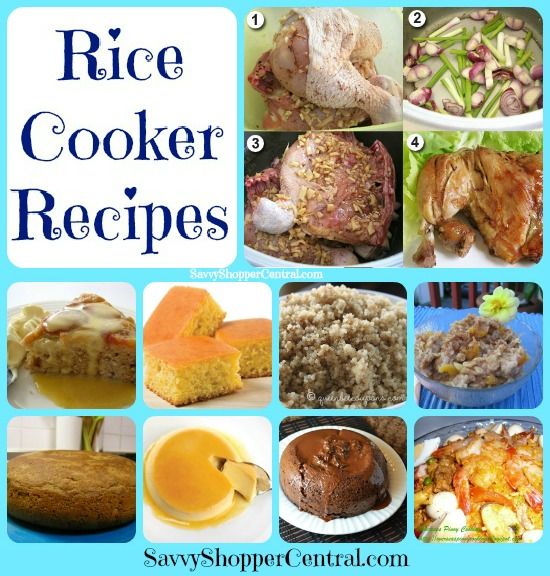 But if you're a little leery of experimenting on your own, fear not. There are several cookbooks on the topic now. I found this one on where else? Pinterest!
That said, let's start with a timely favorite: Mac And Cheese (and here's a tip: using chicken stock makes for a surprising flavor boost). This takes about 5 minutes to prep and only around 35 minutes to cook.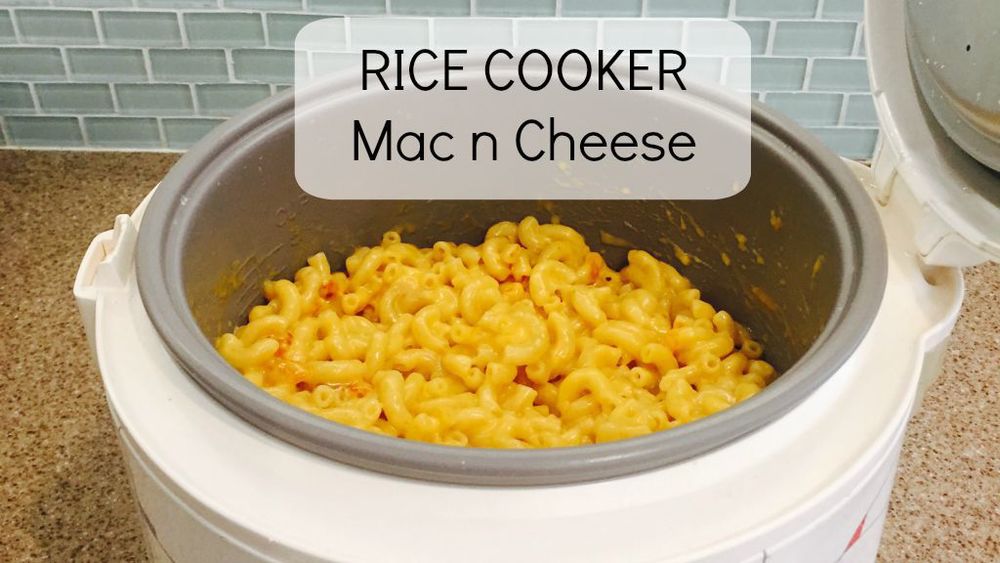 RICE COOKER MACARONI & CHEESE  (Serves 4)
2 cups pasta (macaroni, rotini, farfalle, or other bite-size pasta)
1 1/2 cups chicken stock
1 teaspoon salt
1/2 teaspoon pepper
1 1/4 cups whole milk
2 1/2 cups shredded cheese (a 3 cheese blend of cheddar, mozzarella, and jack is ideal)
OPTIONAL: 1 cup of any of these ingredients: finely chopped broccoli, cauliflower, carrots, butternut squash, frozen peas, diced bell pepper, cooked Italian sausage, diced ham, or cooked bacon.
Place the first 4 ingredients in the rice cooker and cook for 15 minutes. Open the lid, add the remaining ingredients, stir to combine, close the lid and cook for an additional 20 minutes (25 minutes if you like a crust on the bottom).
NOTE: Rice cookers vary in heating and timing needed, so check the mac & cheese once or twice after if cooks for 30 minutes.
Then there's rice cooker banana bread. This is one of the most delicious versions we've ever had! This recipe is simple and only takes about an hour and a half.
Add Recipe to Cook'n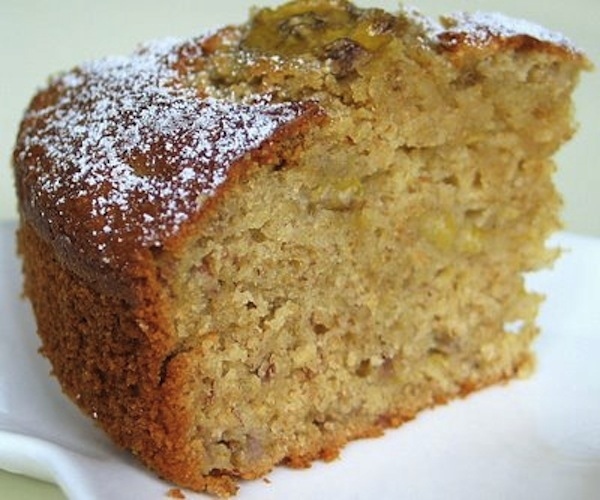 RICE COOKER BANANA BREAD
1 1/2 cups all-purpose flour
3/4 cups sugar
1/4 cup packed brown sugar
2 1/2 teaspoons baking powder
1/2 teaspoon baking soda
3/4 teaspoon salt
1 cup mashed ripe bananas (2 to 3 medium to large bananas)
1/3 cup softened butter
1/4 cup milk
1 egg
1 teaspoon vanilla extract
1 cup chopped nuts (optional)
3/4 cup dried cranberries (optional)
Melted coconut oil
Coat inside of rice cooker lightly with melted oil, using paper towel to spread it evenly. (Bread will stick to pot without this step.) In large mixing bowl, combine flour, sugar, baking powder, baking soda, and salt. Whisk until ingredients are well mixed.
In medium mixing bowl, combine bananas, butter, milk, egg, and vanilla. Stir in any optional ingredients. Fold wet ingredients into dry, stirring only until all ingredients are mixed (batter may be lumpy).
Pour the batter evenly into the pot and start the cooker. Use the same settings used for cooking rice. You may need to run this bread through two cycles—it all depends on your cooker. You may need to allow cooker to cool down for a few minutes in between cycles, as it may not start again right away. Test bread by inserting a toothpick into the center. After it's done, transfer to a serving tray or plate and enjoy!
Lastly, why not use your rice cooker for a frittata? This will keep, well wrapped, in the refrigerator for 3-4 days. And by the way, the vegetables can be cooked in advance and kept in the refrigerator, tightly covered, for 3-4 days, then added to the egg mixture before cooking. You can also use any leftover cooked vegetables. This is a winner!
Add Recipe to Cook'n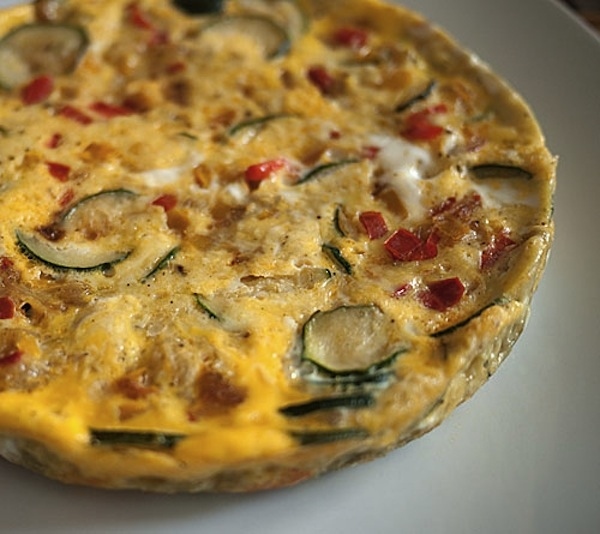 RICE COOKER VEGETABLE FRITTATA (Serves 4)
1 whole garlic clove, peeled and mashed
1 small yellow, orange, or red bell pepper, finely diced
1 small potato, peeled and finely julienned
1 small zucchini, sliced into thin rounds
3/4 cup chopped fresh cauliflower
1 Roma tomato, diced
Salt to taste
Pepper to taste
2 tablespoons extra virgin olive oil, divided
6 large eggs
3/4 cup grated sharp Cheddar cheese (medium works well also)
In a frying pan, heat 1 tablespoon olive oil. Add the garlic, and let the oil heat up garlic is lightly brown. Discard the garlic clove. Add the vegetables. Be sure the vegetables are small and thin so that they cook fast. Season with salt and pepper to taste. Set aside.
Using a paper towel, grease interior of rice cooker, 2 1/2 inches from bottom with remaining tablespoon of olive oil. In a large bowl, beat eggs, grated cheese, salt and pepper. Add the vegetables and distribute them evenly in the egg mixture. Pour mixture into rice cooker.
Using the regular rice setting, start cooker and use the standard rice cooking time. When the cooking cycle finishes, test center of frittata with toothpick. Frittata is done when toothpick comes out clean. Let cool completely before cutting into wedges. This is delicious served with salsa.
Add Recipe to Cook'n
Sources:
www.sauceygirlskitchen.com
www.engadget.com
www.pinterest.com
www.happyslip.com
www.keeprecipes.com
www.justbento.com

Alice Osborne
Weekly Newsletter Contributor since 2006
Email the author! alice@dvo.com