Did You Know You Could Make Delicious Fries Using This?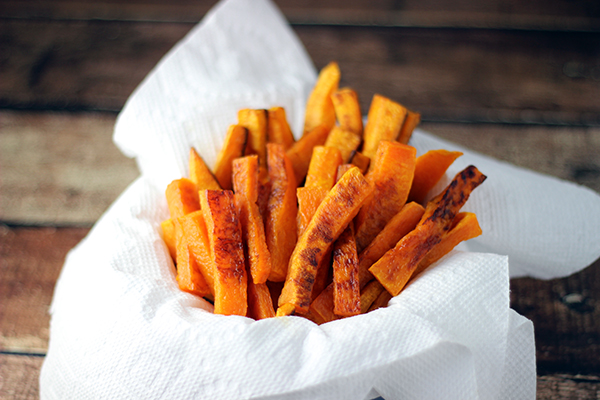 So, I LOVE sweet potato fries. We're talking, if it's an option at a restaurant, I don't even have to think about it. With my last two babies, I ordered them with every meal at the hospital; I have to control the amount I'm drooling when I'm even thinking about them- I LOVE SWEET POTATO FRIES.
Now that you understand my slight obsession, you might understand why I was very intrigued when I came across a recipe for Butternut Squash Fries. I'm not a huge fan of squash, but fries is another matter completely. And since sweet potatoes make the most heavenly fries known to man, could butternut squash provide a similar experience? I knew I would need to give it a shot;).
Verdict- so so tasty. Honestly, I'm going to have to make these again. And again. I was seriously so surprised and so happy with the results! If you are a fan of sweet potato fries, you will totally want to give these a shot. The recipe called for sea salt, but I used seasoning salt since that is my personal favorite seasoning for fries, and the result was fantastic. I may or may not have eaten almost the whole pan… (don't worry, I did share with my hubby and kids;) ).
The only problem I had was there were quite a few soggy fries, and not nearly enough crispy ones:). After a little research, I realized I had put way too many fries on my baking sheet, resulting in them not having enough space to get nice and crispy. When you make fries (of any kind), make sure to space them out and that no fries are touching each other. All you seasoned cooks are probably shaking your heads and giving yourselves a facepalm, but I thought I would pass that helpful tip along for anyone else who, like me, is still learning some of these basic things tee-hee;).
Another tip I saw for making crispy fries- add a little bit of cornstarch. I personally haven't tried this, but it certainly intrigues me. If you want to give this a try, just lightly sprinkle your fries with cornstarch before tossing them in olive oil. If any of you try this, I would love to hear how it turns out. I'm planning on giving it a shot with the next butternut squash fries I make (which, I have one sitting on my fridge, so I'll be making these again very soon;) ).
Here is the recipe:
1 Large Butternut Squash
4 Tsp. Olive Oil
1/4 Tsp. Sea Salt
Pre-heat oven to 400° F. Peel and remove seeds from one large butternut squash. Cut into even "fries". Toss in olive oil and sea salt. Spread out on lightly oiled baking sheet. Bake for 20-30 depending on size of your squash. Turn squash several times to ensure that each side gets lightly browned.
Add Recipe to Cook'n
What are your favorite seasonings for fries, and do you have any extra tips for making fries crispy when baking them in the oven? I'd love to hear all about it!
Sources:
http://cookieandkate.com/2010/baked-sweet-potato-fries/
http://homemakinghacks.com/2014/03/baked-butternut-squash-fries-recipe.html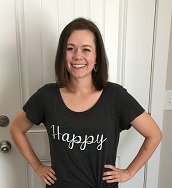 Camille Hoffmann
Weekly Newsletter Contributor since 2014
Email the author! camille@dvo.com