5 Ways to Use Up Canned Pumpkin
This time of year you either fall into 2 categories when it comes to canned pumpkin: either you've bought so many cans of pumpkin you could fill a bathtub with it, or you just really wanted to use it in one small recipe and now you've got ¾ of a can full of pumpkin sitting in your fridge that you don't know what to do with. Either way, you want to know how to use this pumpkin up. Well here are 5 delicious ways to use up that pumpkin.
1. Fudge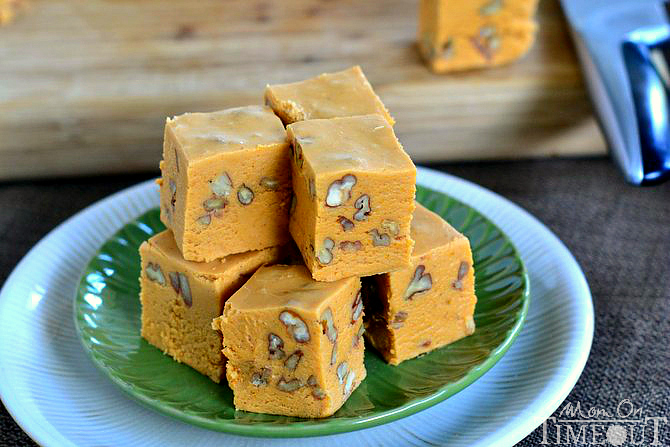 Try adding pumpkin to your favorite fudge recipe or search for some pumpkin fudge recipes online. This recipe for pumpkin butterscotch fudge is a favorite of mine and is posted at the bottom of this article.
2. Trifle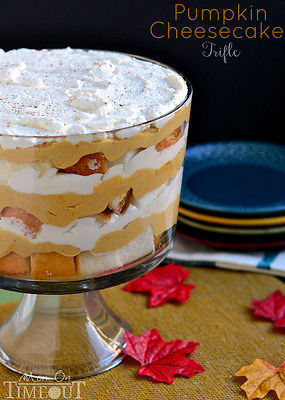 There's nothing easier or more impressive than a trifle. It's the perfect dessert for crowds and is bound to elicit ooohs and aaahs from your guests. A simple trifle dish gets so much use over the holiday season. Layer sweetened canned pumpkin between angel food cake or pound cake and whipped cream. You could also use Cool Whip. Don't forget top it off with pumpkin pie spice!
3. Pumpkin Milkshake or Protein Shake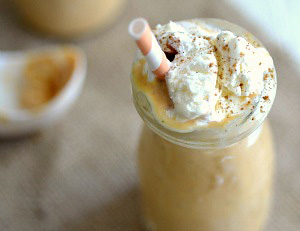 Try a pumpkin milkshake this winter and see if it doesn't get you in a festive mood! Just make a milkshake as you normally would using a powerful blender and add in some canned pumpkin. A caramel drizzle is an especially nice addition!
Or add it to your favorite protein shake for a delicious, festive twist.
4. Pumpkin Doughnuts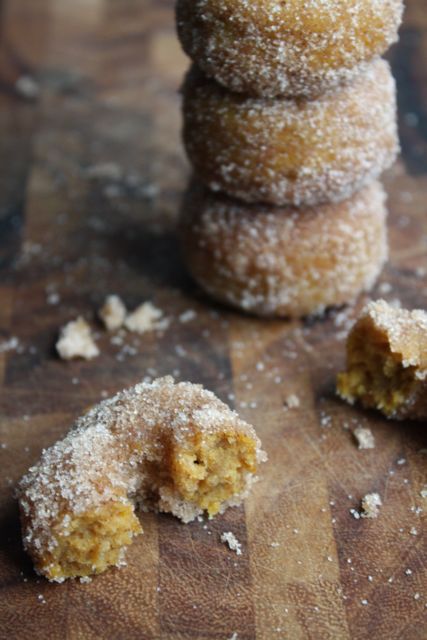 This is probably my favorite way to enjoy pumpkin this season has been with pumpkin doughnuts. Pumpkin doughnuts are the perfect breakfast on a cold fall or winter morning. I posted the best recipe for pumpkin doughnuts in my article a couple weeks ago you will definitely have to try this year.
If you've never made donuts before, start out with baked donuts. Use a donut pan and they'll come out perfect every time!
5. Pumpkin Bread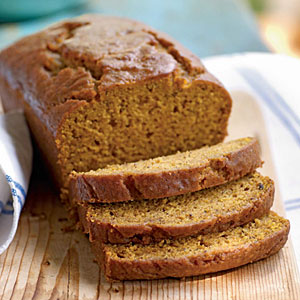 Pumpkin bread is something I definitely always have to make at least once every fall and it something that I think everyone loves so it is a great gift to give or neighbors and friends. Pumpkin bread is extra special because the pumpkin adds so much moistness to the bread that it keeps for up to a week. Just store the bread by placing it back in the loaf pan after the bread has cooled. Just cover the top with plastic wrap or aluminum foil and you're good to go.
My favorite tip for pumpkin or banana bread is when you are greasing your pan, make sure to shake around some sugar and cinnamon to coat that grease which gives it a wonderful, sweet crunchy crust. It is a nice touch that people do not expect.
Pumpkin Butterscotch Fudge
Ingredients
2.5 cups granulated sugar
½ cup brown sugar
½ cup unsalted butter
1 cup half-and-half
½ cup canned pumpkin
¾ tsp pumpkin pie spice
dash of ground cloves
· 1 (12-ounce) package butterscotch chips
1 (7-ounce) jar marshmallow creme
1 tsp vanilla extract
· 1 cup chopped pecans or walnuts (optional)
Instructions
1. Line an 8-inch or 9-inch square pan with foil.
2. Butter the foil generously and set aside.
3. Bring sugars, butter, half-and-half, pumpkin, and spices to a boil over medium to medium-low heat in a heavy-bottomed 5 quart pot, stirring frequently.
4. Continue cooking, stirring constantly, to the soft ball stage using a candy thermometer.
5. Remove from heat and stir in butterscotch chips until fully melted. This takes several minutes.
6. Add the marshmallow creme and stir until blended.
7. Add the vanilla and nuts and stir until combined.
8. Pour into prepared dish and cool.
9. Cut into squares and store in an airtight container.
Add Recipe to Cook'n
Sources:
www.myrecipes.com
www.auntpegsrecipebox.blogspot.com
www.fabulousfoods.com
www.ebay.com
www.momontimeout.com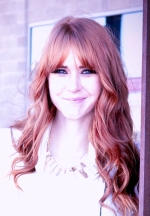 Mary Richardson
Weekly Newsletter Contributor since 2014
Email the author! mary@dvo.com