5 Things You Didn't Know You Could Do With Ramen Noodles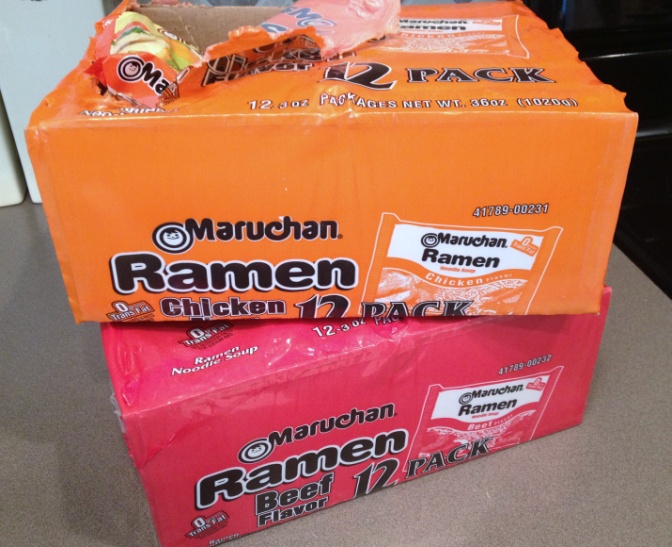 As a recent college graduate, I've had my fair share of Ramen noodle dinners. Don't get me wrong, Ramen is delicious, but you can only eat it so many nights in a row before it makes you sick. I did a quick search using the Cook'n software and found five different ways to use Ramen noodles.
---
1) Make a Noodle Filled Frittata!
Who says you can't mix eggs, Ramen noodles, and cheese to create a delicious Italian inspired dish? Give this creative recipe a try.
---
---
2) Ramen Noodles for Breakfast Who Knew?
We've all had Ramen for lunch and dinner but probably never for breakfast. Well that can all change with this quick, fast and delicious recipe
---
---
3) Create a Unique Dessert!
It's hard to imagine Ramen noodles being used in any sort of dessert, but if you're feeling creative and a little adventurous try this unique recipe.
---
---
4) Add a Little Something Extra and You're Good to Go!
If you're still looking for that classic Ramen noodle dish but want something a little more filling this recipe is for you.
---
---
5) Add a Little Crunch to Your Salad.
Do you need an easy dish for your next potluck? Give this quick, tasty recipe a try.
---
---
Sources:
http://busycooks.about.com/od/pastaskilletrecipes/r/ramenfrittata.htm
http://www.budget101.com/ramen-noodle-recipes/ramen-eggstravaganza-3534.html
http://www.foodnetwork.com/recipes/banana-coconut-ramen-pudding-recipe/index.html
http://www.pillsbury.com/recipes/ramen-noodle-stir-fry/b532992b-cf2d-4ea1-9ee0-66fc34dbc0b4
http://allrecipes.com/recipe/broccoli-and-ramen-noodle-salad/
---


Whitney Saupan
Weekly Newsletter Contributer since 2013