Homemade Marshmallows--Easy and Scrumptious!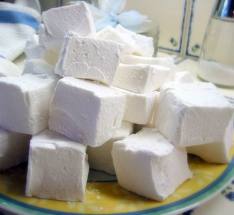 Whether you're gathered around a fire or drinking hot chocolate after a day in the snow, nothing says sweet, squishy fun quite like a marshmallow! Even its name is soft and spongy!
Marshmallows are an unusual type of sweet treat-spongy, sticky and a little bit chewy. They have a melting point that is just above body temperature so that they start to change from a solid to a liquid state as soon as they reach the warmth of your mouth-or the heat of a fire!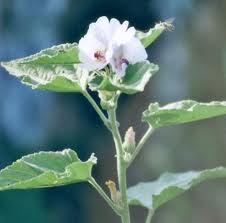 They're also an ancient creation, originally coming from a tall marshmallow plant (Althaea officinalis), an herb that grows in swampy fields and has a soft, spongy root. Its root contains mucilage, a thick, gluey substance produced by some plants and microscopic animals to help with food storage and seed germination.
Some cultures used the plant to make candy, whereas others used it to make medicine. The ancient Egyptians, for example, dried the root and mixed it with honey to make marshmallow treats, but the French experimented with using its gummy juice to soothe sore throats.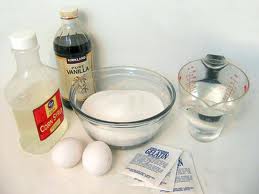 Modern marshmallows no longer contain parts of the marshmallow plant. Today we usually make them with gelatin, corn syrup and sugar. The gelatin replaces the thick, gluey substance from the marshmallow plant. Varying the ratio of sugar to corn syrup can significantly affect what the resultant marshmallows are like.
With this marshmallow background, let's talk homemade marshmallows. They're easy to make, a smidge denser than the Jet-Puffed ones we're all used to, and taste far better than the store-bought variety. For a fun and unique touch to your ambrosia salad, chocolate fudge brownies, or your special hot cocoa, incorporate your own homemade marshmallows into the mix.
If you're interested in trying this out, here's a trusted recipe adapted from Gourmet Magazine-it's been making the rounds on the Internet for good reason!
Springy Homemade Marshmallows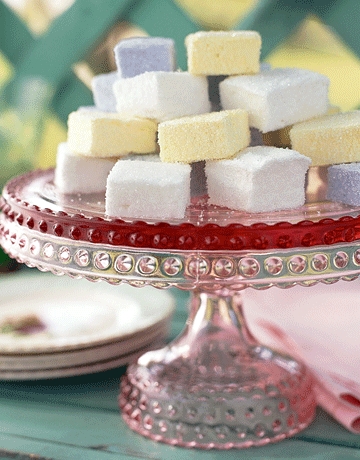 Yield:
about 96 1-inch cubed marshmallows
Ingredients:
1 cup
powdered sugar
3 1/2 envelopes

(2 tablespoons plus 2 1/2 teaspoons)

unflavored jello
1 cup

cold

water

, divided
2 cups
sugar
1/2 cup
light corn syrup
1/4 teaspoon
salt
2

large

egg whites
1 tablespoon

vanilla extract

(OR try 1/2 of a scraped vanilla bean, or 2 teaspoons almond or mint extract, or other candy flavorings)
OPTIONAL:

food coloring

for tinting
Directions:
Oil bottom and sides of a 13- by 9- by 2-inch rectangular metal baking pan and dust bottom and sides with some confectioners' sugar.
In bowl of a standing electric mixer or in a large bowl sprinkle gelatin over 1/2 cup cold cold water, and let stand to soften.
In a 3-quart heavy saucepan cook granulated sugar, corn syrup, second 1/2 cup of cold water, and salt over low heat, stirring with a wooden spoon, until sugar is dissolved. Increase heat to moderate and boil mixture, without stirring, until a candy or digital thermometer registers 240?F, about 12 minutes. Remove pan from heat and pour sugar mixture over gelatin mixture, stirring until gelatin is dissolved.
With standing or a hand-held electric mixer beat mixture on high speed until white, thick, and nearly tripled in volume, about six minutes if using standing mixer or about 10 minutes if using hand-held mixer.
In separate medium bowl with cleaned beaters beat egg whites (or reconstituted powdered whites) until they just hold stiff peaks. Beat whites and vanilla (or your choice of flavoring) into sugar mixture until just combined. Pour mixture into baking pan and don't fret if you don't get it all out (learning from my mess of a first round). Sift 1/4 cup confectioners sugar evenly over top. Chill marshmallow, uncovered, until firm, at least three hours, and up to one day.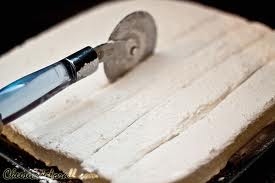 Run a thin knife around edges of pan and invert pan onto a large cutting board. Lifting up one corner of inverted pan, with fingers loosen marshmallow and ease onto cutting board. With a large knife trim edges of marshmallow and cut marshmallow into roughly one-inch cubes. (An oiled pizza cutter works well here too.) Sift remaining confectioners' sugar back into your now-empty baking pan, and roll the marshmallows through it, on all six sides, before shaking off the excess and packing them away.
NOTE: Marshmallows keep in an airtight container at room temperature 1 week.

Recipe formatted with the Cook'n Recipe Software from DVO Enterprises.
sources:

www.vissastudios.com
www.candy.about.com
www.cheesecakeforall.com
www.juneberry-lane.blogspot.com