What to Make for Mom?

What do you do for the person who has been so influential in your life; in fact, gave you life? Words, gifts...nothing can express enough gratitude you may have. It's true, I have a hard time thinking of what to do for mother's day. My mom is a saint, and she's such a great example to me. I don't know how I could ever repay her. Still, you want to do something thoughtful and nice to show you care and that you appreciate her. Although it may not ever be enough for all the things our mothers deserve, there's something we can do.
Along with a thoughtful card and a favorite dessert, you could try these ideas I found. They're sweet in every sense of the word. Tasty and thoughtful. Sweet and Sweet. Or, spend time with her and have a baking session together. Time is one of the best gifts you can give.
---
Funprint Cookie Pops
Good with younger kids, but you can decorate them, too. Brush karo syrup on the center of the cookie dough and press fondant on top. Let set for a couple of hours. Use food writing pens to decorate.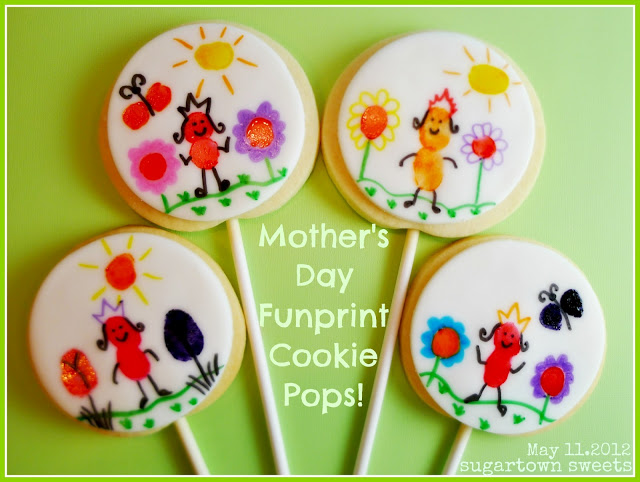 ---
Lindt Ball Roses
Lindt is some good chocolate. Rather than just give a bag of them, make a rose bouquet and beautify it.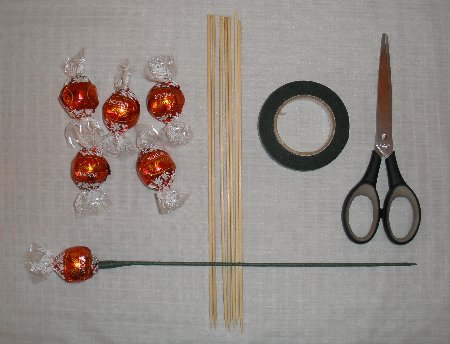 ---
Words on Muffins
Express your love on Muffins!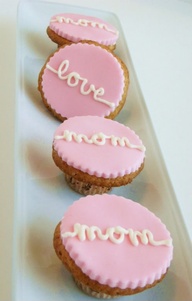 Or cupcakes...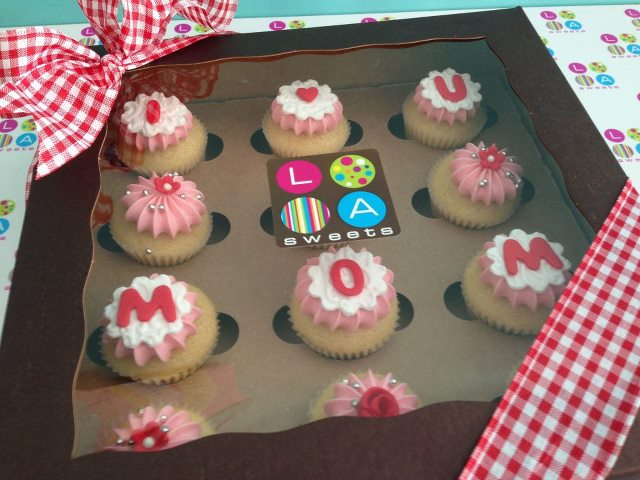 ---
Hot Cocoa Mug
Mold those rice krispie treats into any shape you want. In this case, a hot cocoa mug!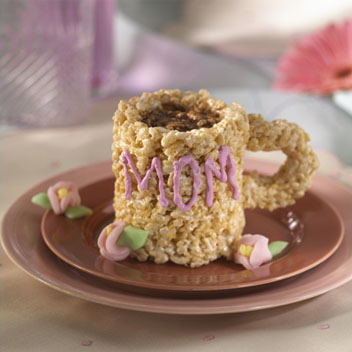 ---
Candy Bouquet
Very few women don't appreciate chocolate, so try a whole bouquet of it! Candy bar vase included.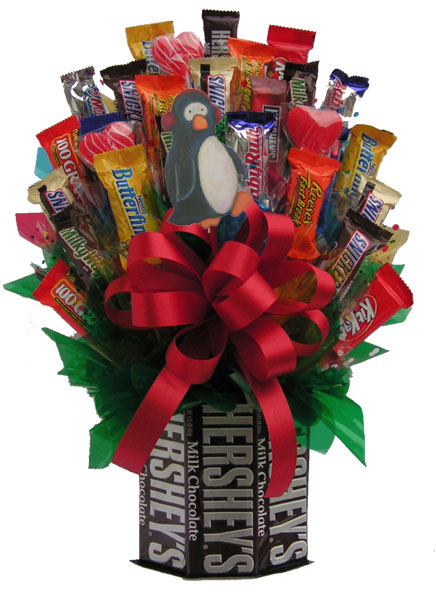 if she prefers fruit...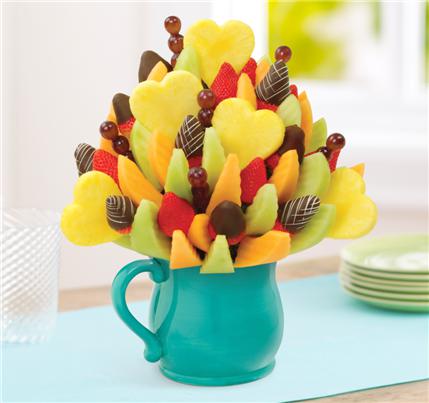 ---
It's not a lot, but any form of thought and appreciation is always welcomed. Give one of these a try or come up with something nice for your mom. Call her and let her know how much you love her. Go over. Give her a hug. Make up. Then tell her you love her again. Now is the time to show it.
---
Cookie Pops Image:
http://sugartown-sweets.blogspot.com/2012/05/mothers-day-funprint-cookie-pops.html
Lindt Rose image:
http://ediblecraftsonline.com/candy_bouquets/cb26/mothers_day_gifts_step3a.jpg
Muffin image:
http://media-cache-ak1.pinimg.com/192x/c8/b6/f2/c8b6f2e3958e42b415214a8b4e76135f.jpg
Cupcake image:
http://sphotos-a.xx.fbcdn.net/hphotos-prn1/p480x480/943418_607613582584984_1877681184_n.jpg
Hot cocoa mug image:
http://www.bakersplus.com/PublishingImages/2013/p4/week_1/mothers_day_mug.jpg
Candy bar bouquet
http://img.sme9.net/images/prdimg/iategiftimages/iategift_CHRIS1.jpg
Fruit bouquet
http://sphotos-e.ak.fbcdn.net/hphotos-ak-ash3/p480x480/58813_10151547158303817_695820739_n.png