Oodles of Applications with Traditional Foods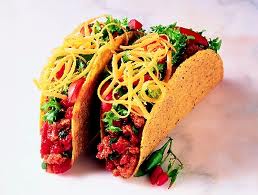 For instance, who knew tacos can have so many lives? Stuffed with traditional beef, pork, or seafood, they are perfect for lunch or supper. With bacon, eggs, beans, or cheese, they are a hearty on-the-go breakfast.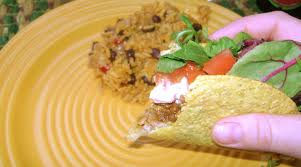 Use small shells and you have very chi-chi appetizers, and of course, traditional-sized are a staple for "Taco Tuesdays."
They're a versatile food as well. They travel well, so they make great picnic fare. Just keep hot fillings in a slow cooker and all the add-ins in containers on ice. Lay everything out when you arrive at your designated site, and voila - a unique outdoor feast in no time flat.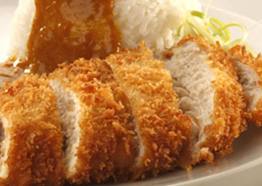 And taco shells crunched up make a very good topper for soups. I also crush and roll them fine for use as fish and chicken breadings.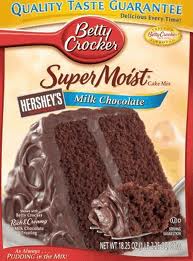 Then there's cake mixes. Shoot, they do a lot more than just show up as cake. They make great bars and cookies, and even truffles. And how about using them to make caramel popcorn or milkshakes? I'm not kidding.
On http://www.loveveggiesandyoga.com, a cute blog called Averie Cooks had this very fun idea and recipe:
---
Chocolate Cake Batter Milkshake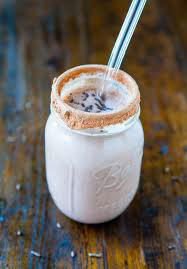 Delicious and easy to make, folks will applaud and beg for more!
Ingredients:
1 cup
milk
1 cup

or large scoop

ice cream

your flavor preference
1/2 box

chocolate fudge cake mix

or chocolate brownie mix
2 to 4+ tablespoons

chocolate-syrup

divided
1/2 teaspoon
vanilla extract
whipped cream

for garnish (optional)
colored sprinkles

, for garnish (optional)
Nutella

hazel nut spread

, for garnish (optional), or peanut butter
Directions:
To make: Combine milk, ice cream (I have made this with vanilla cookie dough, vanilla, and chocolate ice cream - use what you have), cake mix, at least 2 tablespoons chocolate sauce, and vanilla in a high-speed blender and blend until smooth and creamy.
Optionally, before serving, dip the rim of the glass in whipped topping or run ice cream-dipped fingers around the rim so it's moistened and sticky. Dip the moistened rim into a shallow bowl with cake mix, graham cracker crumbs, or sprinkles. Garnish milkshake with whipped topping, sprinkles, a drizzle of Nutella, peanut butter, or chocolate syrup as desired. Serve immediately.

Recipe formatted with the Cook'n Recipe Software from DVO Enterprises.
---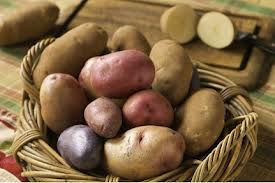 Let's not forget the lowly but loyal potato. It rarely lets you down. Of course they are perfect in soups, stews, chowders, and casseroles ("Funeral Potatoes" being my personal favorite) or served mashed, baked, boiled, fried, scalloped, hashed, and au gratined. Potato pancakes are the best and so is potato salad in all its varieties.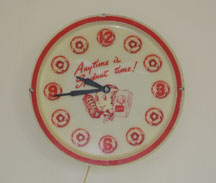 We put mashed spuds in breads, rolls, and biscuits. Finally, let's place hand over heart for the amazing Spudnut, the incomprehensible raised donut made with potato flour!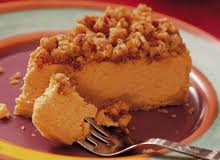 But to take a more exotic route, you can turn to potato varieties, such as the sweet potato, and now you have pie, cookies, and even cheesecakes. And who hasn't cut a design into a halved spud and used it to print their own wrapping paper? Finally, my Aunt Annie and mother placed spuds hot out of the oven at the foot of their bed (kids shared beds in the old days) to create a warm place for their feet. Then they'd take the baked taters to school the next day for their lunch.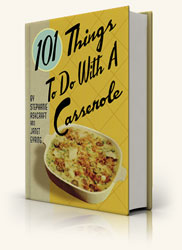 What are some unique things you've done with traditional foods? Drop us an email with your idea - we'll pass it along to our readers. And that said, if you'd like a little inspiration to jump start your creativity, take a look at one of DVO's latest releases, 101 Things to Do with a Casserole. Here again, all I can say is, "Who knew?" Don't you love all the oodles of things we can come up with for traditional foods!
Sources:
http://dallastexasrealestateblog.com/what-to-do-in-dallas/tacos-tacos-tacos-it-is-a-hot-topic-in-dallas
http://littlemissredhead.wordpress.com/2011/06/09/recipes-dinner-vegetarian-tacos/
http://www.breadedchicken.net/
http://bakinginsaskatoon.com/2012/02/10/from-scratch/
http://www.loveveggiesandyoga.com/2012/07/chocolate-cake-batter-milkshake.html
http://www.pvmi.org/
http://borgermyhometown.com/2011/09/07/would-you-like-to-buy-a-spudnut.aspx
http://www.tablespoon.com/recipes/sweet-potato-cheesecake/1/
https://www.dvo.com/cookbooks-new-releases.php