The Amazing Aloe Vera Plant!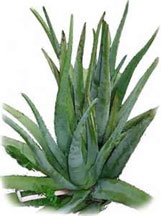 Several weeks ago a friend of mine pulled out a cluster of Aloe Vera leaves from her plant and gave them to me. She said all I needed to do was put this cluster in some good soil, and let it grow! It doesn't get any easier than that.
Aloe Vera is known for its medicinal purposes—but we will get to that later. A succulent, the aloe plant is hearty, requires little water, and grows well in rock gardens. I planted mine according to recommendations: in well-drained sandy potting soil, in a cute container, away from direct sun and rain. This is easy as I have mine on my kitchen window sill.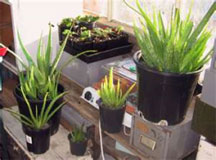 Today, aloe vera can be found in moisturizers, soaps, sunscreens, and bottles that help relieve sun-burn pain. The American Indians discovered that the gel or sap found within the leaves of the aloe vera plant had calming and healing properties. As more research has been done, the gel has also been found to aid in the healing of skin irritations, simple burns, eczema, athlete's foot, and dry skin.
Below are two recipes using aloe vera. The first will tell you how to extract the gel from the leaves in order to apply it directly on any skin irritations. The other is a simple easy-to-make cream using the gel.
---
Recipe for Homemade Aloe Vera Gel:
When extracting the gel or sap, make sure you don't include any of the yellow substance on the inner side of the leaf skin. The aloe vera gel you extract should be clear. You can use the gel just as it is extracted.
Wash and dry the aloe vera leaves

Split leaves open using a sharp knife
Extract the gel from in between the leaves
Gently spread the gel over irritated areas
Leave to absorb
---
Aloe Vera Night Cream:
This is an easy to make night cream that works for all skin types.
Ingredients
Approximately 1 ounce aloe vera gel
1 ½ ounces cucumber - peel removed, roughly chopped
1 ½ ounces distilled water
Method
1. Place ingredients into electric blender.
2. Whizz until well-mixed and smooth.
3. Smooth over face at bedtime and leave overnight.
4. Rinse off with warm water in the morning.
5. Keep cream in fridge for up to 7 days.
---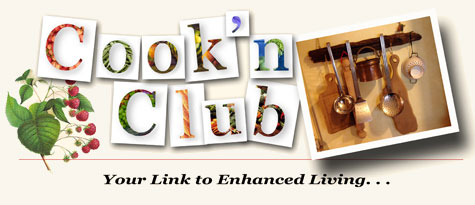 Contribute to the Cook'n Club!
DVO would love to publish your article, prose, photography and art as well as your cooking, kitchen and nutrition tips, tricks and secrets. Visit the Newsletter Submission / Win Win for All section in our Forum for more information and details.