Your october Cookbook Reviews
How About a Casserole, D.A. Samarin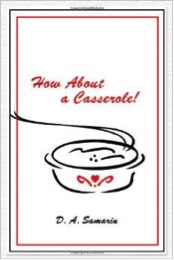 This is a little something different. A great collection of recipes featuring the easy and simple casserole. All the recipes include ingredients such as beef, chicken and vegetables making this collection great for those on a kosher diet (meaning no pork or pork products). Here are just a few of the great recipes that are included; Potato Casserole, Vegetable Lasagna, Cornmeal & Vegetable Casserole, Broccoli & Egg Casserole, Zucchini Stuffing Casserole, Spinach Lasagna Casserole, Chicken Tetrazzini Casserole, Hash Brown/Chicken Casserole, Cashew Chicken Casserole or Tortilla Chips & Chicken Casserole. There are also great beef options like Cabbage Roll Casserole, A Meatball Pizza, Beef & Spinach Casserole, Fettuccine with Meatball Casserole Page or try Tamale Casserole. This recipe collection is a great one especially for those who enjoy simple one pan cooking !
Best of the Best from the Southwest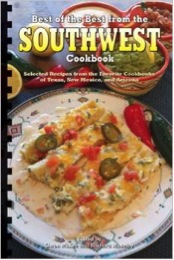 Best of the Best Southwest edition includes selections from cookbooks from Texas, New Mesico, and Arizona. This collection is sure to spice things up in your kitchen. Filled with the spices of the southwest, but not limited to just spicy things, this collection is a sure bet. From desserts, to vegetable sides and main dishes, there is something for everyone.
Try oatmeal Carmelitas, Margarita Chicken Pasta Salad, Caliente Cheese Fritters, Clouds (a dessert), Churos, Raspberry Pizza, and Breakfast Enchiladas. Try the tossed Fajita Salad, it is so good!
Pacific Rim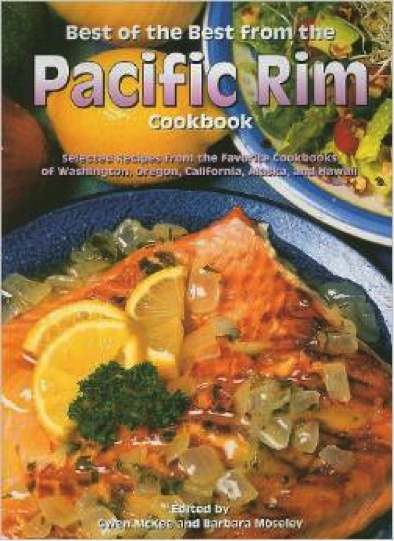 I am so excited about this cookbook because it is from both my stomping grounds, Oregon and from my favorite state, Hawaii my now home state of California and even Washington, and don't forget the selections from Alaska. This cookbook is home to me. So many great recipes are included in this collection like Apricot Almond Brie, Huli Huli Chicken and Hood River Turkey and Chicken Satay with Peanut Sauce. From Dungeness Crab Puffs to Blue Cheese-Pear Salad with Hazelnuts to Broccoli Salmon Quiche, Crab or Shrimp Stuffed Mushrooms, Blueberry-Raspberry Upside-Down Cake, the Quail Ridge press has done it again with gathering great recipes from the kitchens of real American homes.

Sharon Ng
Monthly Newsletter Contributor since 2012
Email the author! sharon@dvo.com