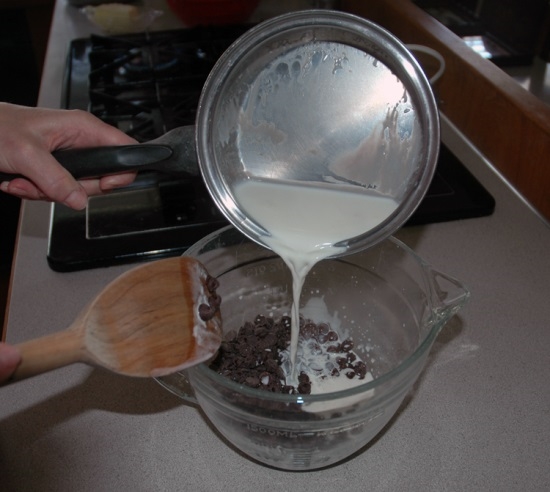 Ganache is a very simple frosting recipe that tastes like something the angels made. But many people think is so delicious; it must be the devil to make. For you chocolate lovers, ganache can be a dream come true. Ganache is decadent and very versatile. What I love about ganache is that it only takes two ingredients. These ingredients just happen to be a couple of my favorites; chocolate and cream. You can add flavorings but I always opt not to.

Ganache is perfect for glazing or frosting cakes. It can be used smooth or whipped. It can be used for fillings or toppings. How versatile is that? Oh, did I mention that it tastes marvelous on ice cream?

Recipe:
12 ounces semisweet chocolate, chopped into pieces or use quality chocolate chips
1 cup heavy whipping cream
Glaze: Place chocolate pieces into a mixing bowl. Heat cream on medium-high heat until it comes to a boil. Pour cream over chocolate and stir until all the chocolate is melted. Continue to mix until the mixture is glossy. Allow to cool slightly (5 -10) minutes. The mixture thickens as it cools. Drizzle over cake or dip the tops of cupcakes into the ganache mixture.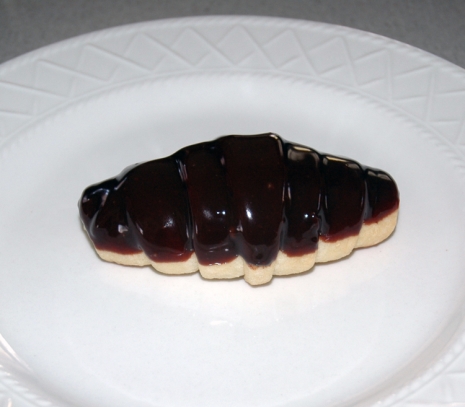 Fluffy Frosting: For fluffy frosting there is only one more step. First make sure the mixture is completely cold. I put mine in the refrigerator for 20 minutes. Then whip with hand mixer until fluffy. This frosting is a great consistency for piping.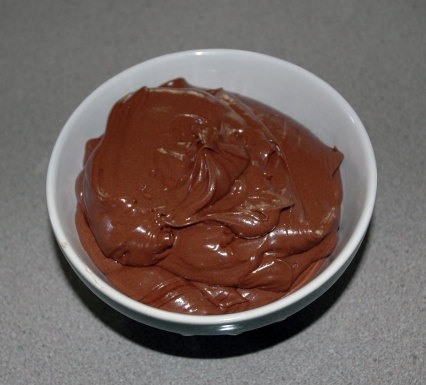 Ganache is easy to make, decadent, and heavenly. Heaven doesn't seem very far away today!