Cook'n is the best selling recipe organizer
#1 Best-Selling Nutrition Calculator
Analyze the nutritional value of any recipe with Cook'n's Nutrition Calculator!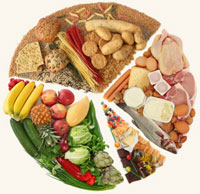 Cook'n Features:
Analyze the nutritional elements of your recipes and menus
Easily create weekly and monthy menu plans while tracking nutrition per meal
Generate automatic shopping lists for your meals
Cook'n helps you choose which brands are healthier)
Save a ton of time by analyzing nutrition in seconds!
See How Works - Analyze Nutrition
---
"I saw Cook'n at a friend's house and really liked it; especially the nutrition and product database that comes with it. I plan to purchase Cook'n this weekend. The interface to the Palm Pilot was a key feature that swayed my decision. At my friends house we checked out your interface to the Palm Pilot (we have both recently purchased Palm V's). Your feature which allows me to download recipes and shopping lists is just exactly what I was looking for in an interface."
-Judy Danz
Cook'n Is Several Products in One!