Kitchen Pantry: The Best of the Rest, From Pinterest Philly Cheese Steak Sloppy Joe
---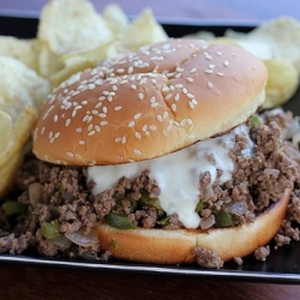 Serves: 4
Total Calories: 458

Step 1: Heat olive oil in a large skillet over medium-high heat. Add ground beef and cook while breaking the ground beef up into chunks with a spatula or spoon until browned. Add the green bell pepper and onion and cook for 3-4 minutes, until the onions start to become tender. Drain an excess liquid. Stir in steak sauce and beef broth, season with salt and pepper. Bring to a boil and cook until the mixture is thickened and bubbly.

Step 2: While the meat is cooking, split the hamburger buns and butter each of the cut sides. Heat a large skillet to medium heat. Place split hamburger buns cut side down into the skillet and cook until lightly browned on the bottom. Remove from the pan and set aside.

Step 3: melt butter in a medium skillet over medium-high heat. Stir in flour and cook for 1 minute. Whisk in milk and cook until the mixture is thickened and bubbly. Remove from heat and stir in the cheese until it is melted and incorporated into the sauce.

Step 4: To assemble sloppy Joes- pile the meat mixture onto the top of the bottom half of each bun, top with the provolone cheese sauce, and place the top half of the hamburger bun onto the sandwich.

-----------------------------------------------------------------------------------

What I did:

I followed the directions exactly with the following exceptions. I couldn't find shredded provolone, or provolone to shred. Instead, I purchased thinly sliced provolone (sandwich slices). And chopped it up myself for the sauce. It worked perfectly, and I only purchased what I needed. I ended up having a bunch of leftover sauce, which reheats well, and I think would be delicious with some Penne pasta. I also made my own broth using powdered bouillon (according to package directions) so that I didn't have to open a whole can. This worked out fine, but keep reading.

Suggestions:

Don't salt your ground beef until AFTER you have added the broth and steak sauce. I salted it before, and it ended up being a tad too salty. The broth may already have salt in it.

End Result: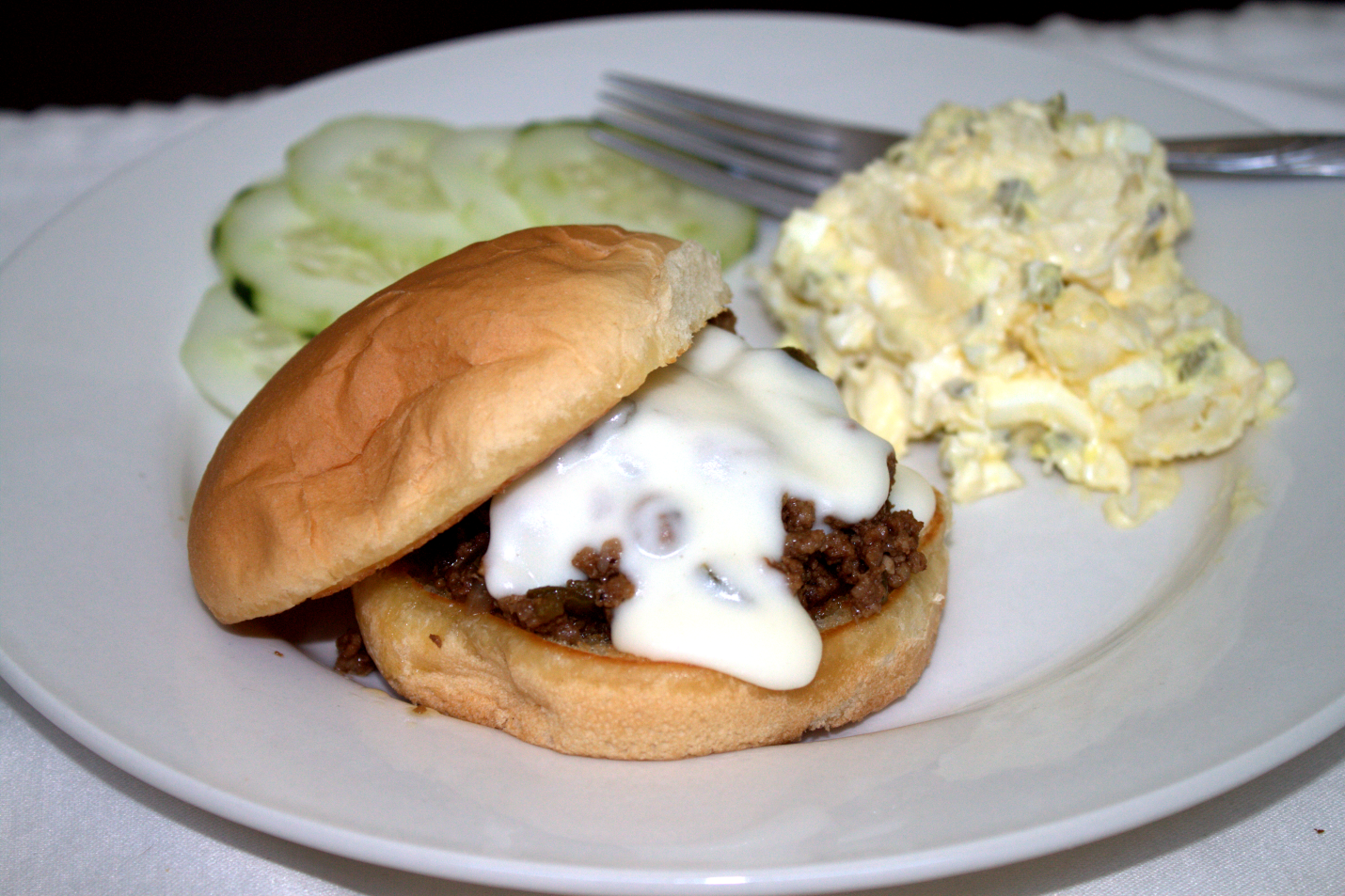 AMAZING. These were so yummy. I believe that they will be in our meal plans for the future. Great for the summer, and they reheat well! I toasted the buns on a griddle with butter and it made them even better. I served mine with homemade potato salad and strips of green pepper.

Thanks to Foodraf for this recipe, it's a keeper! It is definitely one of the best from Pinterest!