The Name of This Diabetes Game!
You all know and love Dan's executive administrator, Barbara Williams (she makes us ALL look good!). Well, we want to share some real life stuff with you that involves her husband, Jim, which most of you with diabetes will relate to. And we hope any out there that are on Jim's path will sit up and pay very close attention.
Jim was diagnosed with diabetes about 5 years ago, and his path has been interesting, to say the least. He usually watches his blood sugar levels like a hawk, but yesterday, about 4:00 am, Barbara rolled over in bed and touched him - he was dripping, "And I mean dripping, wet with perspiration," Barbara says. She woke him up and he immediately checked his blood sugar; it was at 54! A normal reading is 90 to 110.
His blood sugar was plummeting very, very low. It's scary to think what could have happened had Barbara not been made aware of what was going on. It's just a good thing she woke him up, or he could have slipped into a diabetic coma.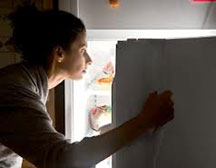 As they thought through things, they realized the trigger was missing his before-bed protein snack. While he'd eaten a nutritious dinner at 6:00 pm, missing this late evening snack set him up for what happened a few hours later. Snack-wise, Jim usually has a cup of milk, some cheese, or a little cottage cheese, etc., along with a carbohydrate such as whole grain crackers or toast before retiring for the night (10 to 11 pm).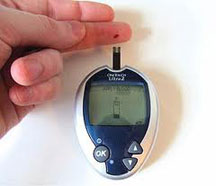 They're still a little shaken by this and Barbara says she just can't get over how crucial sticking to this before-bed protein snack is to Jim's health and safety. "So, there you are: Keeping your blood sugar level stable is the name of this diabetes game!" Barbara says.
With all this in mind, I thought a succinct list of some of the best protein-oriented snack ideas would be helpful, especially if Jim's experience is too close to home: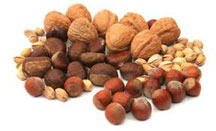 Nuts: Nuts contains proteins, fiber, healthy monounsaturated fats, vitamins, nutrients and antioxidants. Almonds, walnuts and peanuts are a great choice for high protein snacks for diabetics.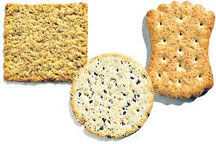 Whole grain crackers: Whole grain crackers are great for lowering cholesterol levels. Whole grains are packed with tons of fiber and other important nutrients. It may help to protect diabetes, obesity and other health issues. You can eat whole grain crackers with low fat string cheese, low fat hummus dip.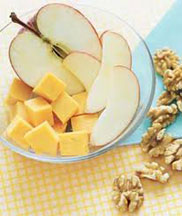 Fresh fruits and vegetables paired with cheese: Fruits and veggies plus cheese make an outstanding high protein and high fiber snack for diabetics. Vegetables such as carrot sticks, celery sticks, cauliflower florets, cucumber and broccoli combine well with cheese.
Apple and nut smoothies: Combine half apple, 3/4 cup of non fat yogurt, 1/4 cup raw nuts (almonds or pecans are super), a little zylitol or stevia, and blend until smooth. Apples contain healthy soluble fiber that helps to lower your cholesterol level and prevent heart disease.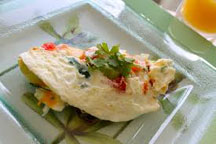 Milk and egg white omelet: Egg whites are a great source of protein and free of cholesterol. You can make a scrambled egg sandwich from this as well.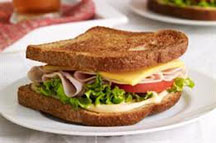 Sandwiches: Make whole wheat toast with turkey, lettuce, tomato and mustard or turkey with low fat cheese. Another variety is whole wheat toast with 1 tablespoon almond butter.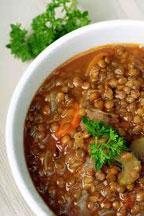 Beans and lentils: These are great source of protein and fiber and low in fat. You can choose beans such as cooked black beans, garbanzo beans, pinto beans and kidney beans. You can add beans and lentils to soups and salads. Be sure to check the labels, because canned beans contain more sodium than regular beans. Always drain the beans and rinse well.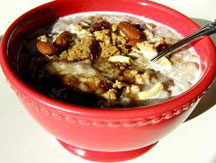 Old fashioned whole oats or oat groats: Oatmeal is high in fiber and is proven to reduce cholesterol levels and lower the risk of high blood pressure.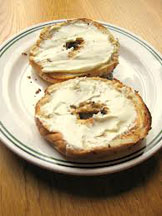 Other high protein snacks for diabetics: Whole grains Cheerios with skim milk, graham crackers, a whole wheat bagel toasted and served with non fat cheese, or a whole wheat tortilla wrap with black beans, a tablespoon of salsa, onions, lettuce and low fat shredded cheese.
Sources:
www.goeshealth.com
www.prevention.com
www.hinararerlambert.com
www.dinnerour.com
www.realsimple.com
www.naturalnoshing.wordpress.com
www.theskinnyconfidential.com
www.kraftbrands.com
www.realfoodforlife.com
www.lanascooking.com
www.abetterbagofgroceries.com