At-Home Italian Night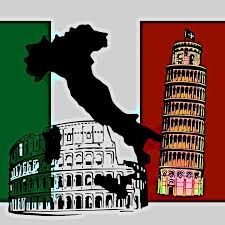 My husband and I have spent many romantic occasions at Italian restaurants. From our dating days to anniversaries to the night he proposed, Italian food is always on the menu. Now that we have three little kids in tow, it isn't as easy to dine out. (Somehow the romantic ambiance of Italy is not so romantic when the baby's crying, the 4-year-old just tipped over his water glass, and the 6-year-old is upset because she didn't get a pink crayon to color her kid's menu…you get the idea). Luckily, Italian food is something we like to make at home; and everyone in our house, even my ultra-picky preschooler, likes it.
I suppose heating a jar of marinara sauce and pouring it over your favorite boxed pasta counts as making Italian food at home. There are plenty of nights when Italian night is like that at our house! If you want to do a little more, here are some easy ideas for making your Italian night at home a little fancier.
Bread with Oil and Vinegar - My absolute favorite Italian restaurant tradition is to dip bread in oil and vinegar. Have you ever been to Macaroni Grill? If so, you will now how wonderful bread dipped in oil and vinegar can be! I have included a delicious recipe for Rosemary Bread at the end of this article, which is my absolute favorite bread to dip. If you are short on time, you can always buy a loaf of French bread at the store for dipping too. To make the "dip", we get out our small saucer plates and first pour a layer of olive oil. Then we add a few drops of balsamic vinegar to the oil. Finally, we sprinkle some freshly ground pepper or Italian seasoning on the top. Delicious!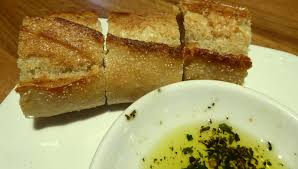 Sparkling Cider – Some of you may choose to accompany your Italian meal with a fine wine. At our house, we love Martinelli. Nothing quite says special occasion for the entire family like a bottle of sparkling cider. There are so many fun flavors you can try: apple, grape, cranberry, peach, pomegranate, pear, and more!
Fresh Cheese – Don't you love it when your waiter or waitress at Olive Garden offers to grate fresh parmesan on your meal? I always have a hard time telling them when to stop because I love freshly grated cheese! Even boxed macaroni and cheese tastes fancy with freshly grated cheese on top. Any cheese grater will do, but the rotary cheese graters like they use at Olive Garden are not very expensive and would be a fun addition to any at-home Italian night.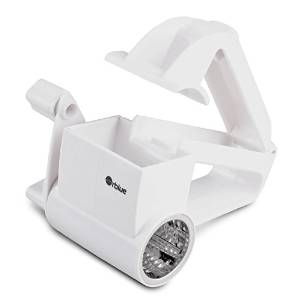 Imported from Italy – No one makes Italian food better than the Italians themselves! It may be a little more expensive, but add something imported from Italy to your meal. Garofalo is an Italian brand sold all over the US. Look for products that say "Product of Italy" or "Imported from Italy." They will make your meal feel fancier and probably taste better too!
And don't forget to get out the nice dishes, throw on a tablecloth, light some candles, and search for some romantic Italian music on YouTube. It will be just like your favorite restaurant…well, close. What kind of Italian food does your family make at home?
Rosemary Bread
1 cup lukewarm water
3 T olive oil
1 ½ tsp sugar
1 ½ tsp sea salt
¼ tsp Italian seasoning
¼ tsp black pepper
¼ tsp garlic powder
1 T dried rosemary, slightly crushed
2 ½ cups all-purpose flour
1 ½ tsp active dry yeast
Directions:
In the order listed above, place all of the ingredients into the pan of a bread machine. Set the bread machine to the dough cycle and start. Once the cycle is complete, knead the dough a few times and shape it into two small round loaves or one large round loaf. Place the loaves on a greased cookie sheet. Let it rise again for about an hour, until double in size. Bake at 350 for 30 min. Brush the baked bread with olive oil and sprinkle with fresh parmesan cheese.
Add Recipe to Cook'n
Sources:
https://www.amazon.com/OXO-Grips-Rotary-Cheese-Grater/dp/B0000CCY1U/ref=sr_1_4?ie=UTF8&qid=1472233454&sr=8-4&keywords=fresh+cheese+grater
http://memoriediangelina.com/2011/02/13/on-authenticity-part-iii-making-authentic-italian-food-at-home/#.V8CDs61K_3B

Cristina Duke
Monthly Newsletter Contributor since 2014
Email the author! cristina@dvo.com