Pizza! Pizza! Breadsticks!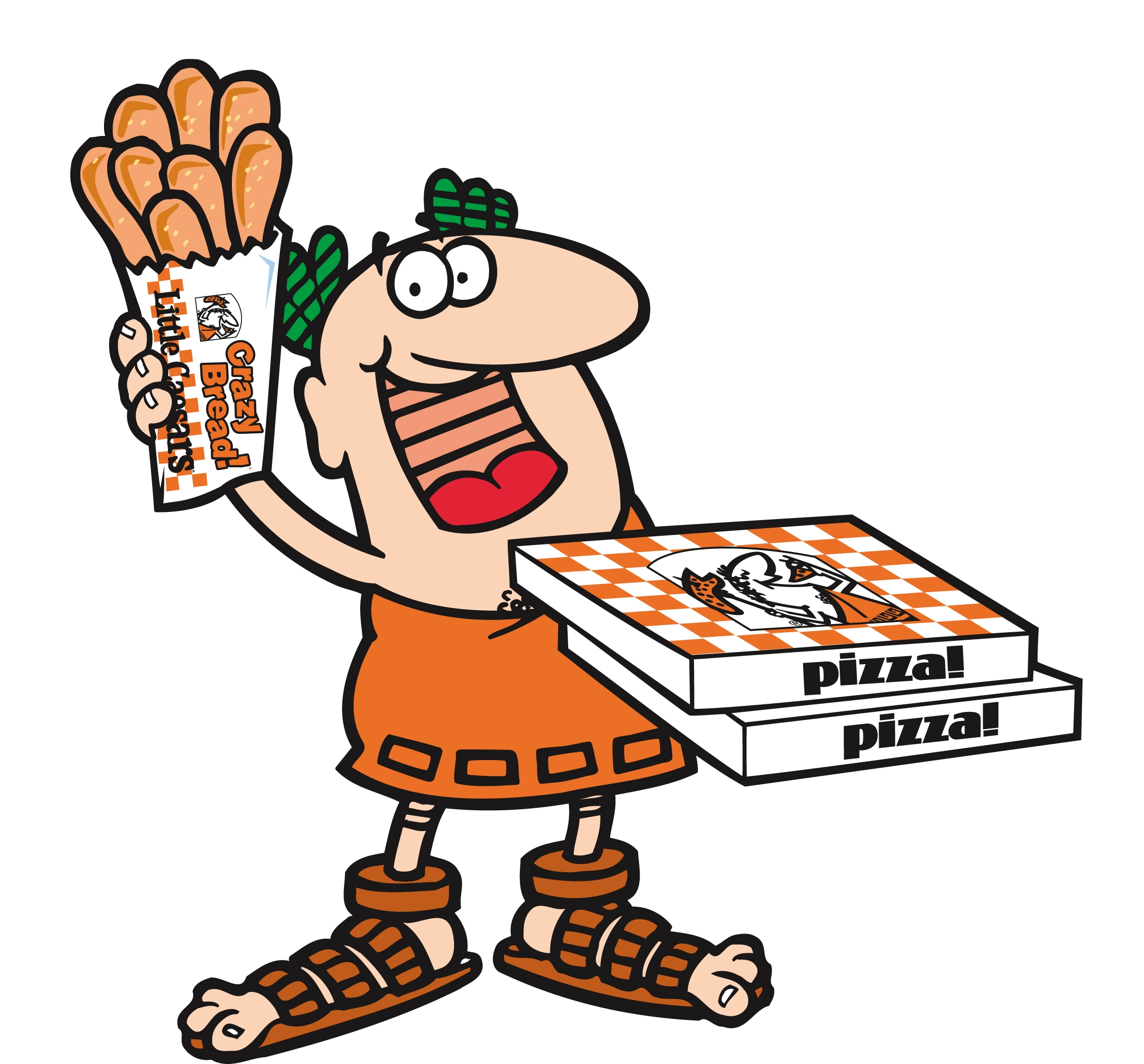 Do you have memories of a restaurant when you were young? Or a meal that you only ordered every blue moon? Looking back this seems hilarious cause our family is not a big fan of them anymore, but Little Caesars was one of our family go to's. Growing up with a family of 8 I am sure my mom and dads sanity was helped by the great $5 hot and ready pizzas that were so easy and so yummy. I remember as a child going and helping my mom pick them up and the hot pizza boxes heating my legs and smelling the glorious scent fill our car. And on really special nights our parents would throw in a bag of crazy bread and marinara to bring home as well. Oh glorious breadsticks! There is really hardly anything better than a cheesy breadstick dipped in marinara sauce. But man does that bag of breadsticks go fast! We would always check to see if there was one hiding in the bottom of the bag. Now we are big fans of the take and bake pizza shops with more fresh toppings and options, but oh do I sometimes miss those crazy bread bags!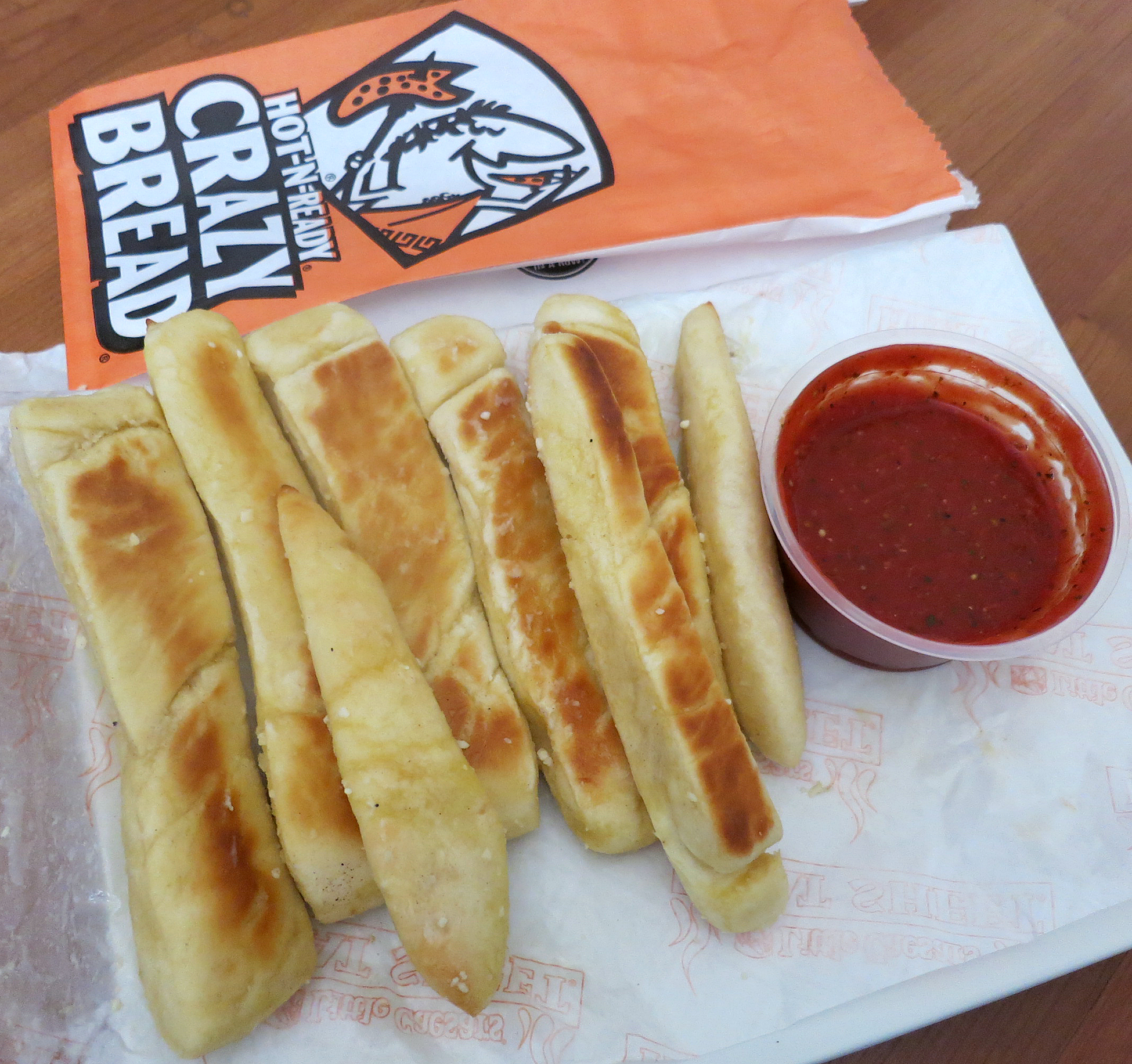 One of the best ways to enjoy a favorite restaurant food memory is to find a copycat recipe that does it justice and is easy to make at home. I have found some true blue through and through recipes out there that are killer! And lets face it when you can make it yourself why not! It's cheaper, you feel quite accomplished and more than often it will be better for you then the restaurant version. We have found soup, salad and dip recipes that are now some our favorite eat in meals. Copycat recipes are amazing and I have found one to help my crazy bread desires.
This Little Caesars Crazy Bread Copycat Recipe is delicious! Make a few less runs to Little Caesars and enjoy this super easy to make recipe. If you are not a fan of using refrigerated pizza dough and you've got a favorite pizza crust recipe you can always substitute it in. This is just the greatest no stress recipe with hardly any prep at all and sounds delightful on those busy evenings you don't want to cook. All you do is cut strips of the pizza dough with a pizza cutter and place them on a greased cookie sheet and bake. Then lather on the garlic butter and sprinkle generously with parmesan cheese! It is just that easy! These breadsticks are not only great with your favorite pizza but are a fantastic addition to any meal! I could eat them with anything, literally. Try them with pasta, soup, stir fry, or just as a snack by themselves. Cause lets face it, that would be the best snack ever. They are quick to make and making them yourself will save you a bundle of money rather than going out and ordering bread sticks every time you desire them. Just serve with your favorite marinara sauce and you are bound to never go wrong! This Home Made Crazy Bread is also an easy way to keep those endlessly hungry teenagers fed!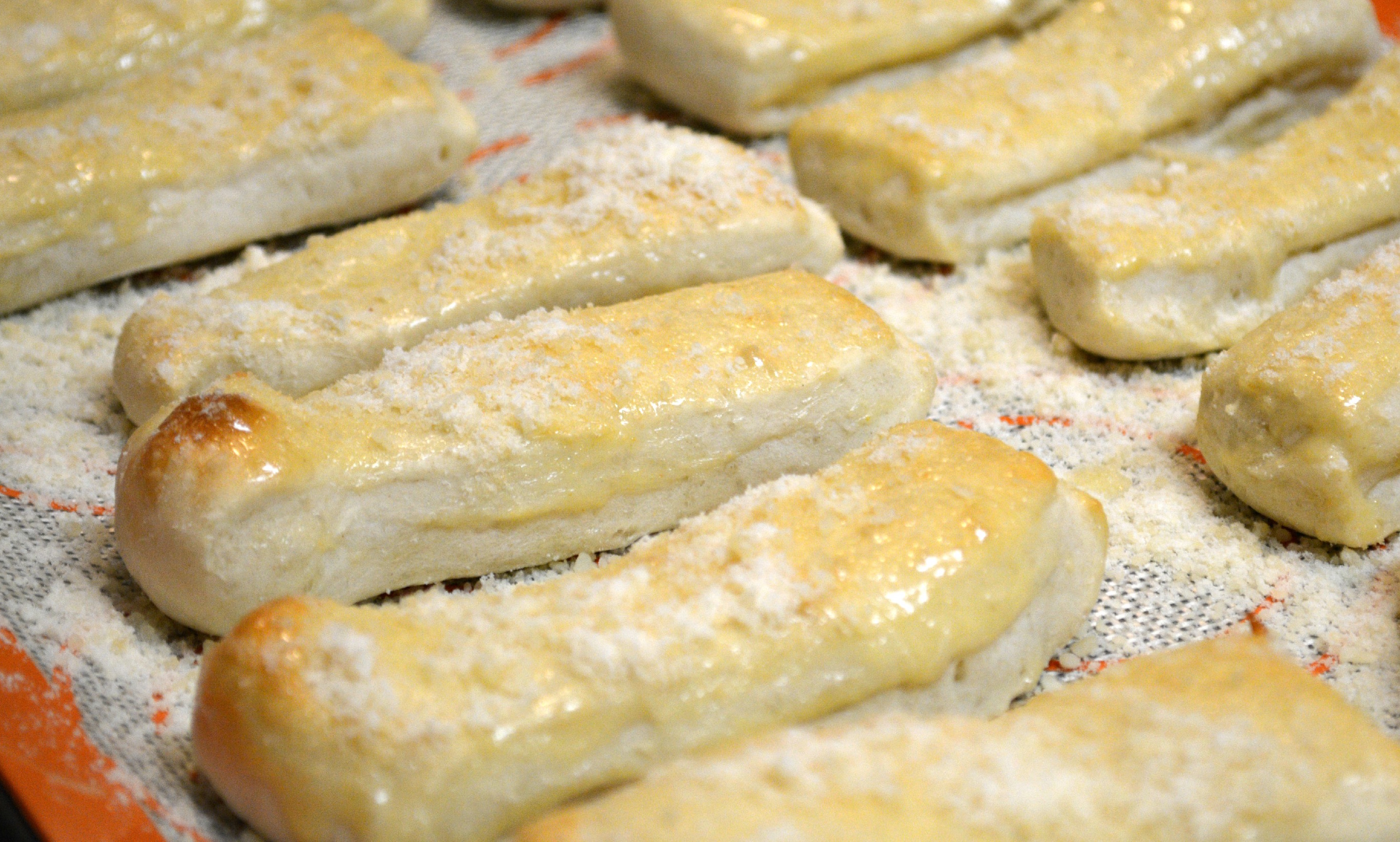 I hope you enjoy more delicious breadsticks at your table this season. They may, or may not, become a staple at our home!
Little Caesars Crazy Bread
Ingredients
1 (10 ounce) can pizza dough
2 Tablespoons butter, melted
1/2 teaspoon garlic salt
1/8 cup finely grated Parmesan cheese
Instructions
1 Preheat oven to 450 degrees.
2 Unroll dough on a clean surface.
3 Cut dough in half lengthwise, and then cut 8 strips vertically with a pizza cutter (making 16 small bread sticks).
4 Place each strip onto a lightly greased baking sheet.
5 Bake 6-8 minutes or until golden brown.
6 While bread sticks are baking, melt the butter and stir in garlic salt.
7 Remove bread sticks from the oven and brush on garlic butter mixture.
8 Sprinkle with Parmesan cheese.
9 Serve with marinara sauce for dipping.
Add Recipe to Cook'n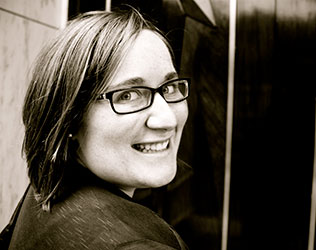 Carolyn Spencer
Monthly Newsletter Contributor since 2015
Email the author! carolyn@dvo.com