Frosty Brownie Pops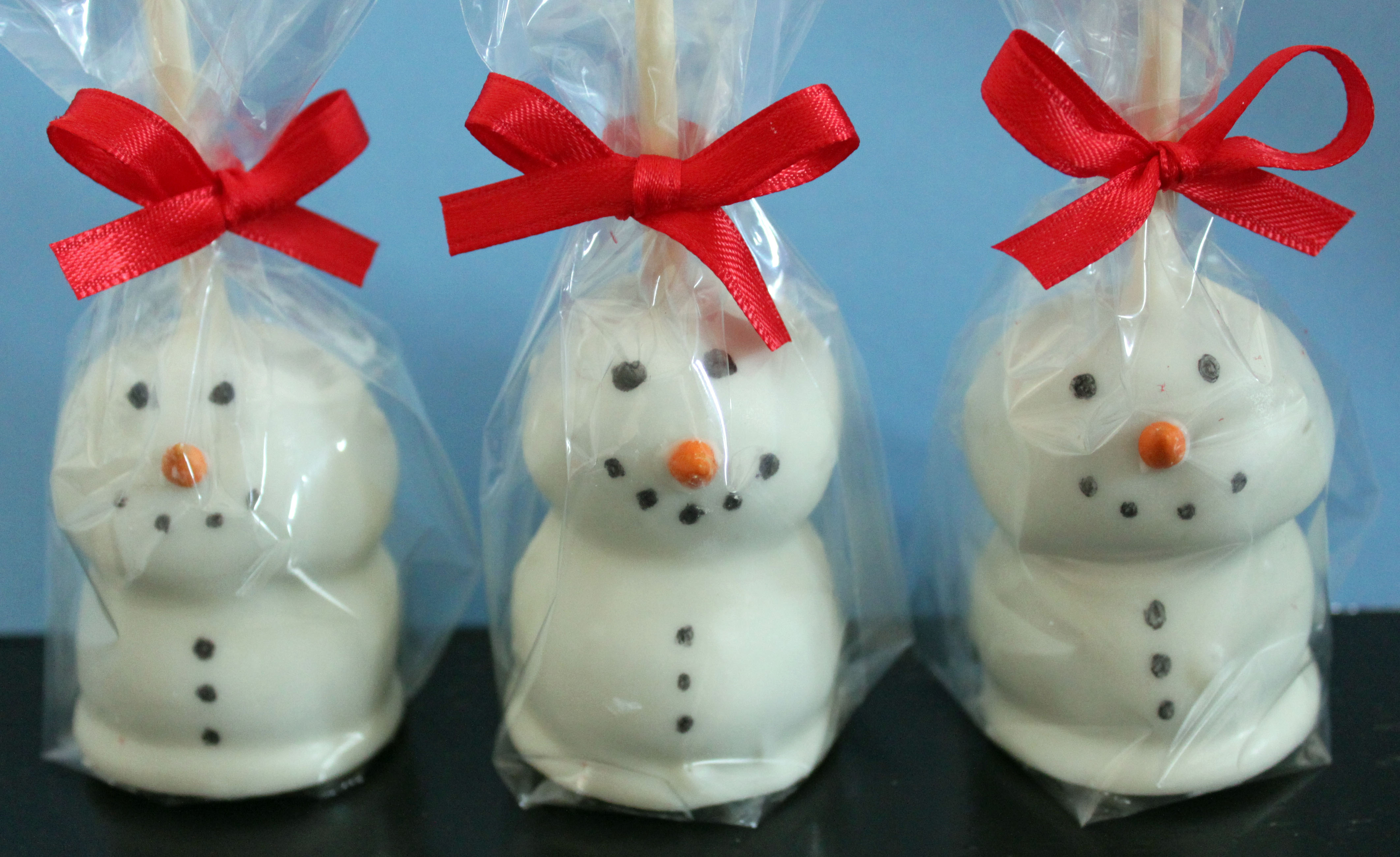 This recipe is specifically for making adorably delicious snowmen but the brownie pop recipe is so versatile you can get creative on your own or let the kids use their imagination and whip up some amazing confectionary creations!
---
Frosty Brownie Pops
You will need:
1 pan of baked brownies (your choice)

White candy coating

Edible food decorating markers

Rainbow mini chips such as Hershey's Kissables candies or Wilton's Brownie Crunch Rainbow Topping

Lollipop sticks

Lollipop sized cellophane bags

Ribbon
In a large mixing bowl, dump baked and cooled brownies and stir into a gooey moist mixture. Roll brownie mixture into 2-inch balls and stack two balls onto the end of each lollipop stick to make a small snowman.
Place brownie pops onto waxed paper, flattening the bottom ball slightly until pop can stand on it's own and place in freezer for an hour or more until completely frozen.
Melt white candy coating according to directions on package and place in a narrow, tall bowl or mug. Dip frozen pops one at a time, shake off excess coating and place dipped pop back onto wax paper to dry.
Once pops are completely dry, use a black food writer to add eyes, buttons and other details. Dip the flat end of an orange candy chip or brownie crunch topping in a bit of melted white coating to adhere to the snowman as a nose.
Wrap dry snowmen pops in cellophane wrapper and tie with ribbon. Store at room temperature until ready to give away or to eat.
Hint: I suggest giving them away as quickly as possible. These little Frosty's are tasty!
---
Merry Christmas!
---
An unbeatable value with exclusive benefits for members only.
Get a newsletter like this each week when you join the Cook'n Club.