Got Hard Times? Endure Them Well with a Good Dessert!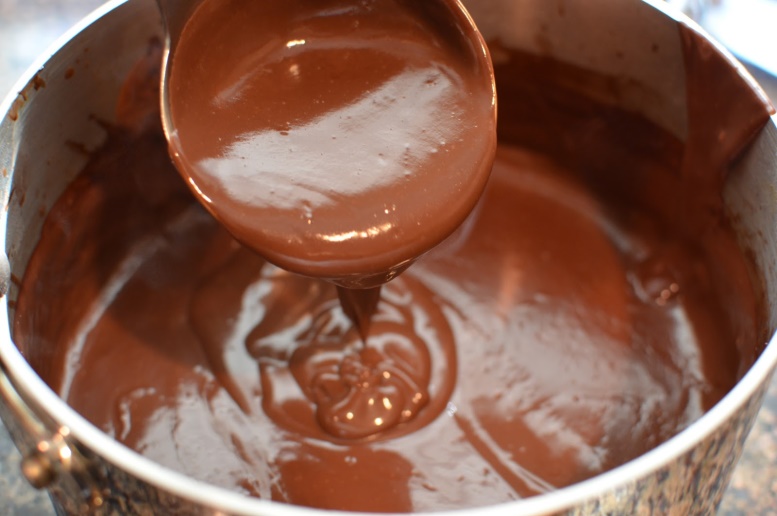 Question: What do you make for dessert when your cupboards are almost bare? Aunt Annie taught me to turn to from-scratch stove top pudding. A pudding from scratch is something almost every cook knew how to whip up before the onset of convenience processed food and those little boxes of powdered stuff we now call "pudding."
While lots of cooks today (especially our Cook'n cooks!) still know, and do, make a cooked stove top pudding from scratch, not nearly as many people know how to make a traditional steamed pudding.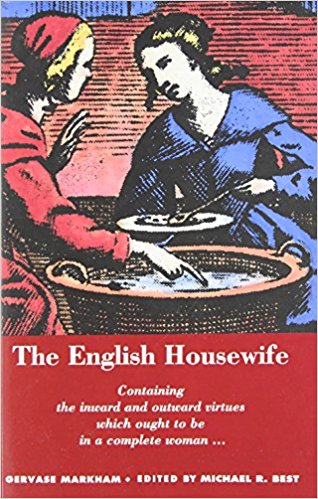 And that was Aunt Annie's second go-to when we wanted dessert and the cupboards were almost bare. This dessert is one of life's great joys and has a rich history. In Britain it dates back to medieval times. In one of the earliest British recipe books (published in 1615):
The English Huswife, Containing the Inward and Outward Virtues Which Ought to Be in a Complete Woman
(by Gervase Markham), steamed puddings, bread puddings and rice puddings are all listed
Though the term "puddings" back then referred to hot dishes, they have in the last century come to mean any sweet dish at the end of the meal.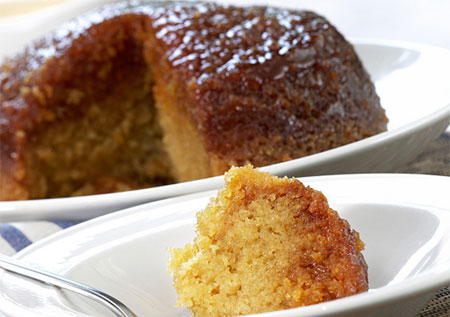 Simply put, a steamed pudding is a mixture that you put into a bowl, and cook it through by the use of steam. Perhaps the most famous is the holiday Plum Pudding, which originally could take up to 8 hours to steam. Today, however, most recipes can be assembled in under half an hour, and require only around 2 hours steaming.
By the way, if you've ever visited a pioneer village and seen how much bother it was to work with pre-modern ovens, the attraction of having something cook in a relatively predictable pot of water and steam becomes more obvious.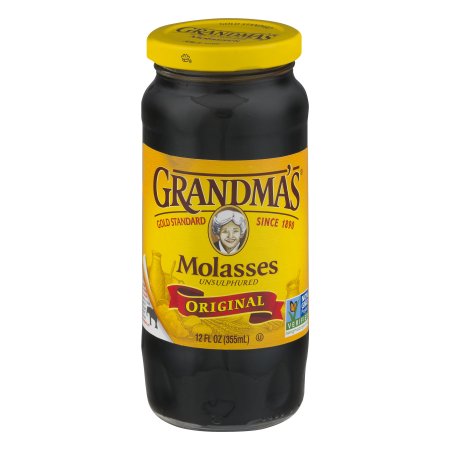 But back to Aunt Annie and her steamed pudding. She nicknamed it "Hard Times Pudding" (hence the almost bare cupboards reference). We liked it well enough, but she used molasses as the sweetener. None of us kids cared for molasses very much, and one day we asked if there was a way the pudding could be made with another sweetener. She smiled and said, "Well you know it
is
called HARD TIMES PUDDING, which is why it's made from molasses. Who in GOOD TIMES would deliberately
choose
molasses? But OK, let's see what alternative we can figure out." (We loved her sense of humor and her willingness to try to please us whiners.)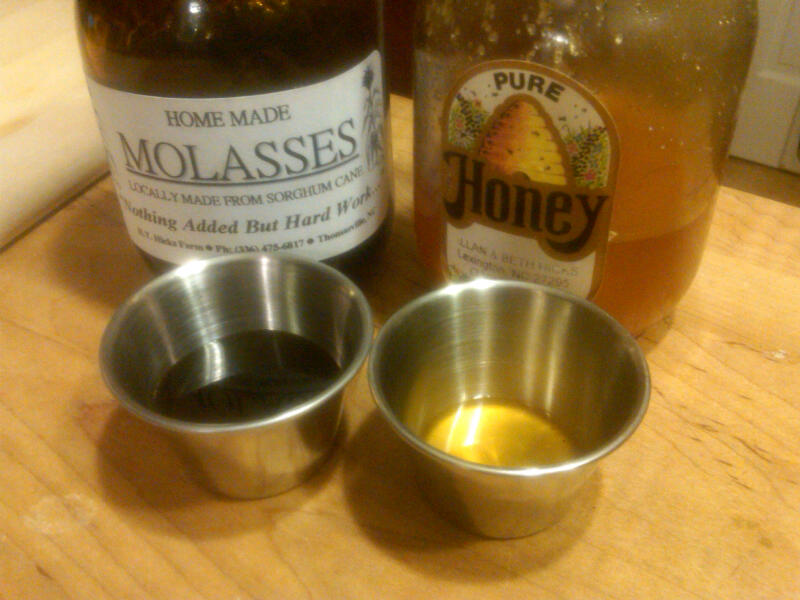 And figure it out she did. We've loved this dreamy dessert ever since, and have used this recipe over and over when going through our own hard (or good) times. Below is her original recipe, along with her non-molasses alternative noted.
If you're new to the world of steamed puddings, this is a good one to start with. And if you're an old hand at them, give this a try anyway. Report back when you can. We'd love to know what you think. And meanwhile, here's to those hard times…may we all endure them well with the help of a good dessert!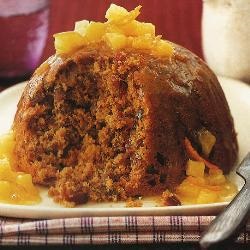 HARD TIMES PUDDING
1/2 cup molasses (OR, ½ cup raw honey + 1 teaspoon vanilla extract)
1/2 cup cold water
1 tablespoon melted butter
1 cup flour
1/2 teaspoon baking soda
1/2 teaspoon cream of tartar
1/2 teaspoon salt
1/8 teaspoon ground ginger
1/2 teaspoon cinnamon
1/4 teaspoon allspice
1 heaping cup raisins
Pineapple tidbits for garnish (very optional)
Grease a 3-cup glass bowl.

Combine molasses (or honey and vanilla), water, and butter.

Mix flour with baking soda, cream of tartar, salt, and spices. Add to molasses (or honey and vanilla) mixture with raisins and stir until combined.

Pour into greased bowl.

If steaming on the stove: Cover bowl with a piece of parchment paper or muslin, then with a piece of tin foil, tied securely with string. Use the steamer insert of a double broiler, a steamer basket, or place the bowl on a trivet in a pot of water.

Steam for 2 hours.

Remove the cover and run a knife around the top of the pudding to help it release from the sides of the bowl.

Invert over a plate.

Garnish with diced pineapple, if using.

Serve warm with whipped cream or vanilla ice cream (if you're enjoying good times, otherwise, you likely don't have either of these around ).
Add Recipe to Cook'n
Sources:
www.playingwithflour.com
www.amazon.com
www.home-dzine.co.za
www.walmart.com
www.thepracticalcook.wordpress.com
www.allrecipes.co.uk

Alice Osborne
Weekly Newsletter Contributor since 2006
Email the author! alice@dvo.com