Crispy Rice Cereal: Beyond the Bar!
While flipping through a
Food and Wine
magazine at the dentist's office the other day, I ran onto an VERY intriguing article. It was all about things you could do with crispy rice cereal besides the proverbial chewy bar.
From savory Brussels sprouts to luscious chocolate layer cake, here are nine excellent ways to use this common cereal. See if any of these have ever crossed your mind before: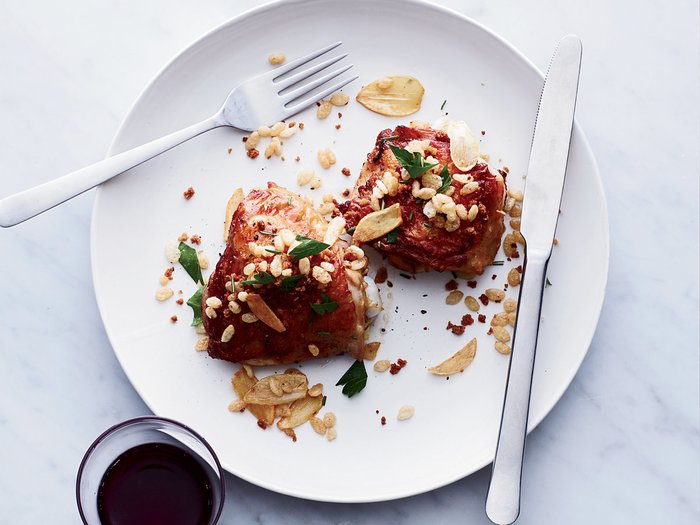 Rosemary Chicken with crisp rice cereal.
Food and Wine's
star chef, Roy Choi, says this crazy-crispy, cereal coating adds a whole new flavor level to chicken that you'll love. You can apply the same idea when making chicken fried steak. Crushed rice cereal, mixed with seasonings of your choice, makes an excellent coating for poultry.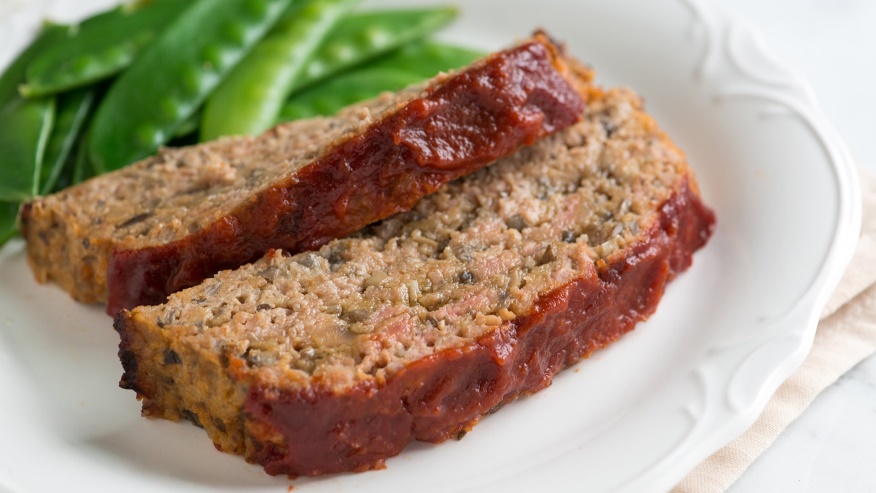 Meatloaf add-in.
Of course, why not use crushed crispy rice cereal instead of or along with oatmeal or crackers? Like the oats and the crackers, the cereal's flavor is bland enough that the only thing it does is bind and add a slight bit of texture.
Sweet Potatoes with crispy rice cereal topping. What a clever and tasty way the Food and Wine chefs have come up with to give a new twist to an old theme. Instead of marshmallows, fluffy sweet potatoes are topped with crunchy rice cereal. This is such a delicious side dish that you won't want to wait until next Thanksgiving to make it!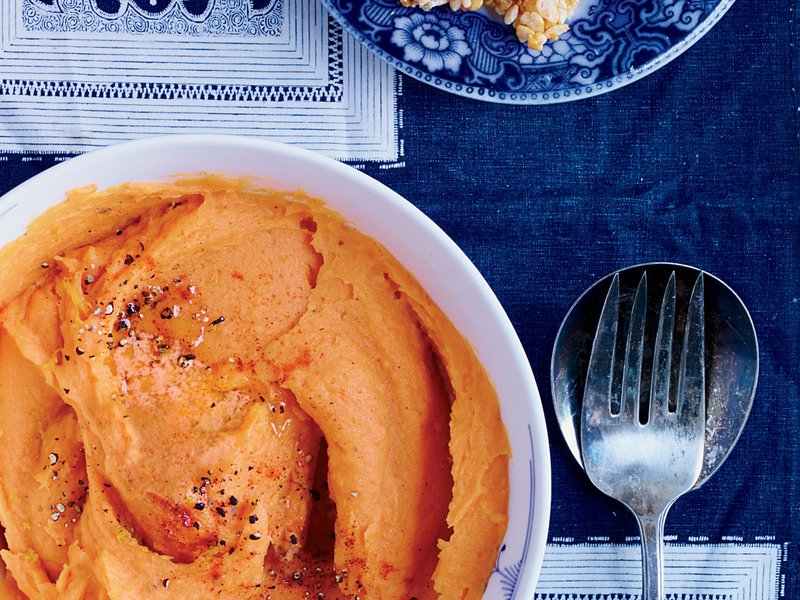 SWEET POTATOES WITH CRISPY RICE CERAL TOPPING
5 pounds medium-sized sweet potatoes
3 cups crispy rice cereal
1/4 teaspoon baking soda
1/4 teaspoon salt, plus more for seasoning
1/8 teaspoon cayenne pepper, plus more for seasoning
1/2 cup plus 2 tablespoons sugar
6 1/2 tablespoons unsalted butter, plus more for serving
1/4 cup heavy cream
1/2 teaspoon finely grated orange zest
Freshly ground black pepper, to taste
Step 1
Preheat the oven to 350° and line a large rimmed baking sheet with foil. Prick each potato all over with a fork and transfer to the baking sheet. Bake the potatoes until tender, about 1 hour; turn the potatoes over halfway through baking. Let cool slightly.
Step 2
Meanwhile, lightly coat a large rimmed baking sheet and 2 large spoons with nonstick cooking spray. Lightly coat a large heatproof bowl with nonstick cooking spray and put the cereal in it. In a small bowl, mix the baking soda with the 1/4 teaspoon of salt and 1/8 teaspoon of cayenne. In a medium saucepan, combine the sugar with 1/2 tablespoon of the butter and 1/4 cup of water and bring to a boil, stirring until the sugar dissolves. Boil over moderately high heat, swirling the pan occasionally, until a golden caramel forms, about 7 minutes. Remove from the heat and stir in the baking soda mixture; the caramel will foam. Immediately drizzle all of the hot caramel over the cereal and, using the 2 greased spoons, quickly toss to coat. Spread the topping on the prepared baking sheet in an even layer and let cool completely, then break into pieces.
Step 3
Scoop the sweet-potato flesh into a food processor. Add the remaining 6 tablespoons of butter and the cream, orange zest and a generous pinch of cayenne and puree until smooth. Season with salt and black pepper. Transfer the sweet potatoes to a serving bowl and dollop with additional butter. Serve, passing the crispy rice topping at the table.
Add Recipe to Cook'n
Make Ahead
The pureed sweet potatoes can be refrigerated for 2 days; reheat gently before serving. The crisp rice topping can be stored in an airtight container for 1 week.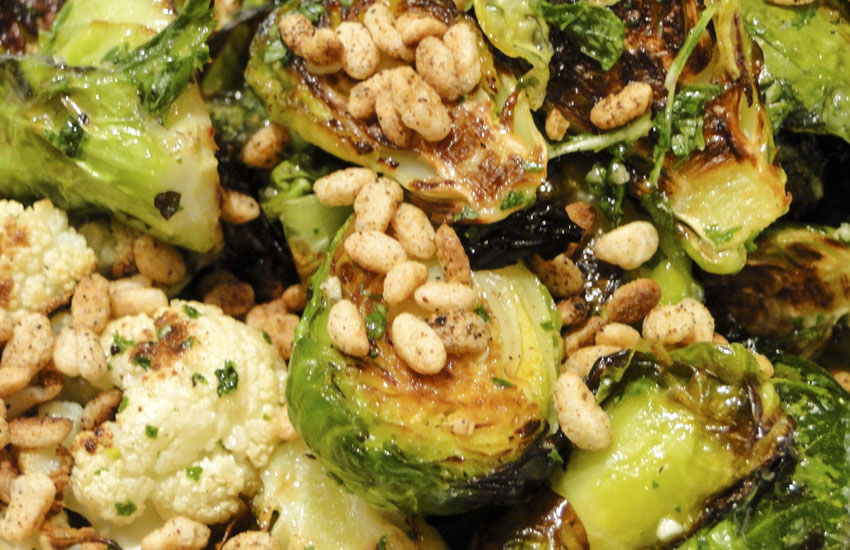 Roasted Brussels sprouts with crisp rice cereal coating.
Simply roast your sprouts as usual, then coat them in hot olive oil and roll them in crushed rice cereal (seasoned to your preference). Serve these immediately.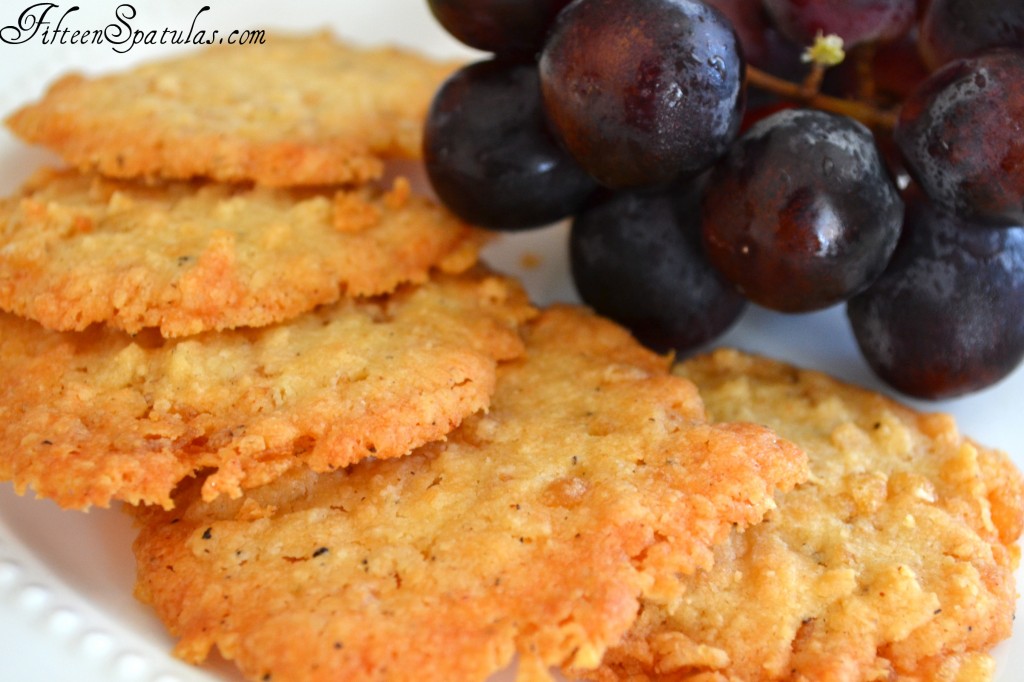 Cheese Crisps.
To your favorite cheese crisp recipe add extra cheese and crushed crispy rice cereal so that you can still form balls. This may take a little experimenting, but it's easy. Using the bottom of a glass, lightly press the balls flat. Bake as your recipe requires. The crisp cereal gives these treats a great crackle.
In closing, I'll shift from how to use this versatile cereal to how to store it. As convenient as dry cereal is, there are two issues you want to be aware of, and prevent. First, dry cereal tends to go stale almost as soon as you get it home. Second, dry cereal is a magnet for weevil.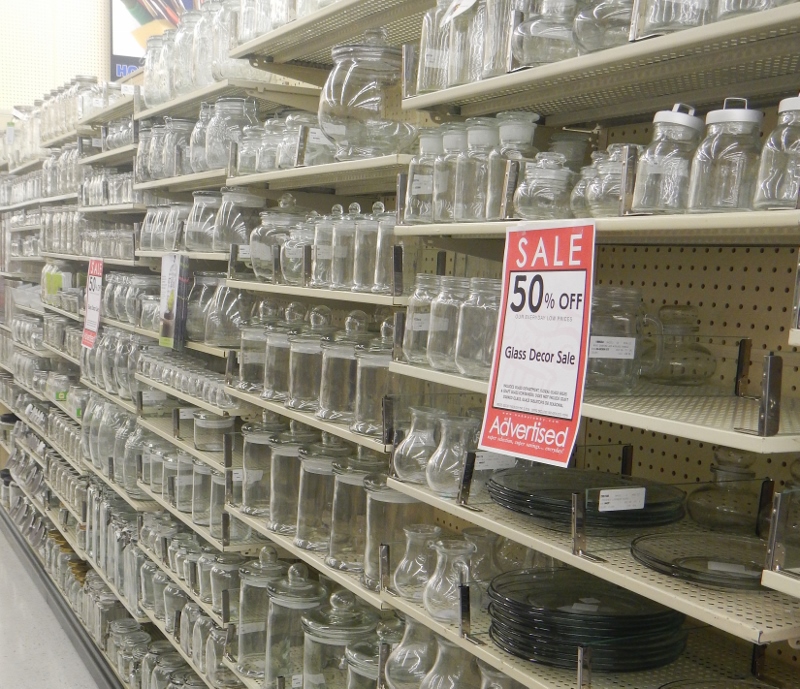 The first issue, staleness, can be prevented or at least stave off for a few weeks by removing your cereal from its plastic bag and cardboard box and storing it in an air tight container. There are lots of options. My first choice is glass, and I get mine when on sale at Hobby Lobby.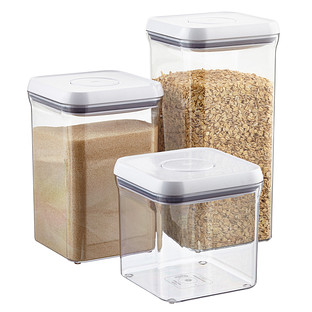 The second issue, those nasty weevil, may need to preventative measures. Weevil often hitch a ride home from the grocery store. It's not uncommon for them to already be lingering in products on the store shelves. It's because of this reality that I always place my grain products (bags of flour, boxes of cereal, etc.) in the freezer for 4 hours. This kills everything. The next preventative measure is the same as mentioned for voiding staleness—the air tight container. Transfer your cereals to air tight containers and have fun experimenting with these different ways to use it!
Sources:
www.walmart.com
www.foodandwine.com
www.inspiredtaste.net
www.somethingnewfordinner.com
www.fifteenspatulas.com
www.thecouponproject.com
www.thecontainerstore.com

Alice Osborne
Weekly Newsletter Contributor since 2006
Email the author! alice@dvo.com