Kid's Beat the Heat with These Easy Sweet Treats
As we all know, it is getting to that super hot part of the year that you wanna die just doing something simple like going out for a day of errands. Going in of that furnace of a car all day can be excruciating! Especially if you live somewhere that is really humid. I love and miss you Iowa, but I certainly can live those hot, muggy summers! When you are out and about, you happen to notice the fifty different shaved ice places there are everywhere and you wanna give in and get one. And sometimes you do, and that's ok! Or when I was at the grocery store a couple weeks ago good old-fashioned double popsicles sounded so good to me. I ate more than I would like to admit that day because it was so stinkin hot! But I have found some really fun ideas for treats that you and your kids (or grandkids) will love to make to beat that heat!
I couldn't resist seeing this Jello shaved ice and not trying it. It is SO incredibly easy to make too. It will easily become a favorite in your house for those scorcher days for your whole family. And since it is made with Jello, the possibilities are endless with the wild assortment of flavors they have.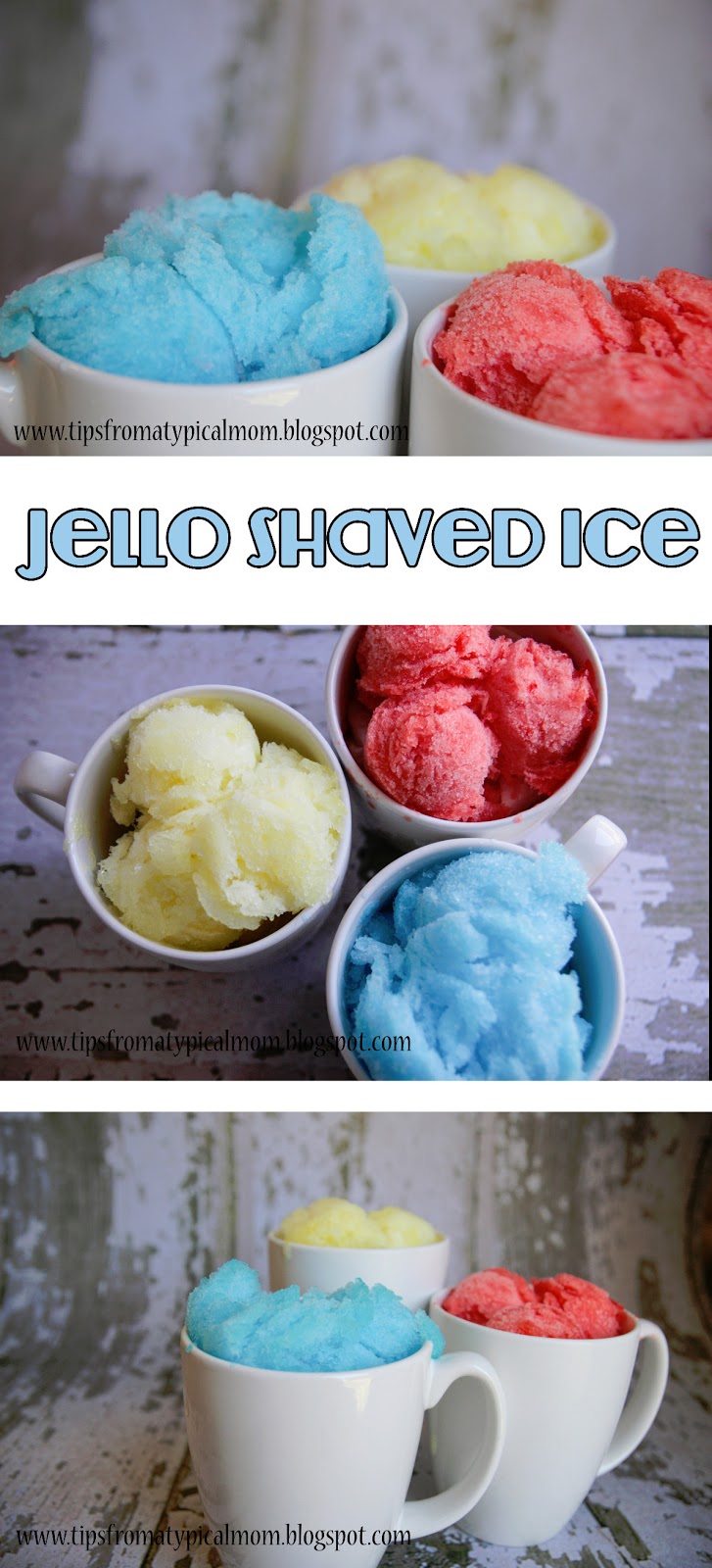 Here's how you make it:
Jello Shaved Ice
1 cup boiling water
2 cups Sprite or similar soda pop
1 (four serving size) any flavor Jello
Into a square cake pan, whisk the Jello into the boiling water until dissolved. Stir in the soda pop. Freeze for at least 4 hours or overnight.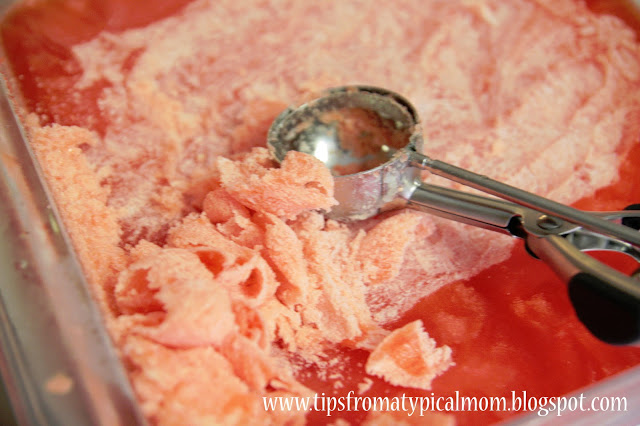 Use a cookie or ice cream scoop to shave the ice. Serve immediately.
And for the remainder of my treat ideas to beat the heat, I want to give you a few of my favorite popsicle concoctions you can make at home with just TWO ingredients! It does not get easier than that and I saw popsicle trays at the dollar store the other day so there are no excuses! ;)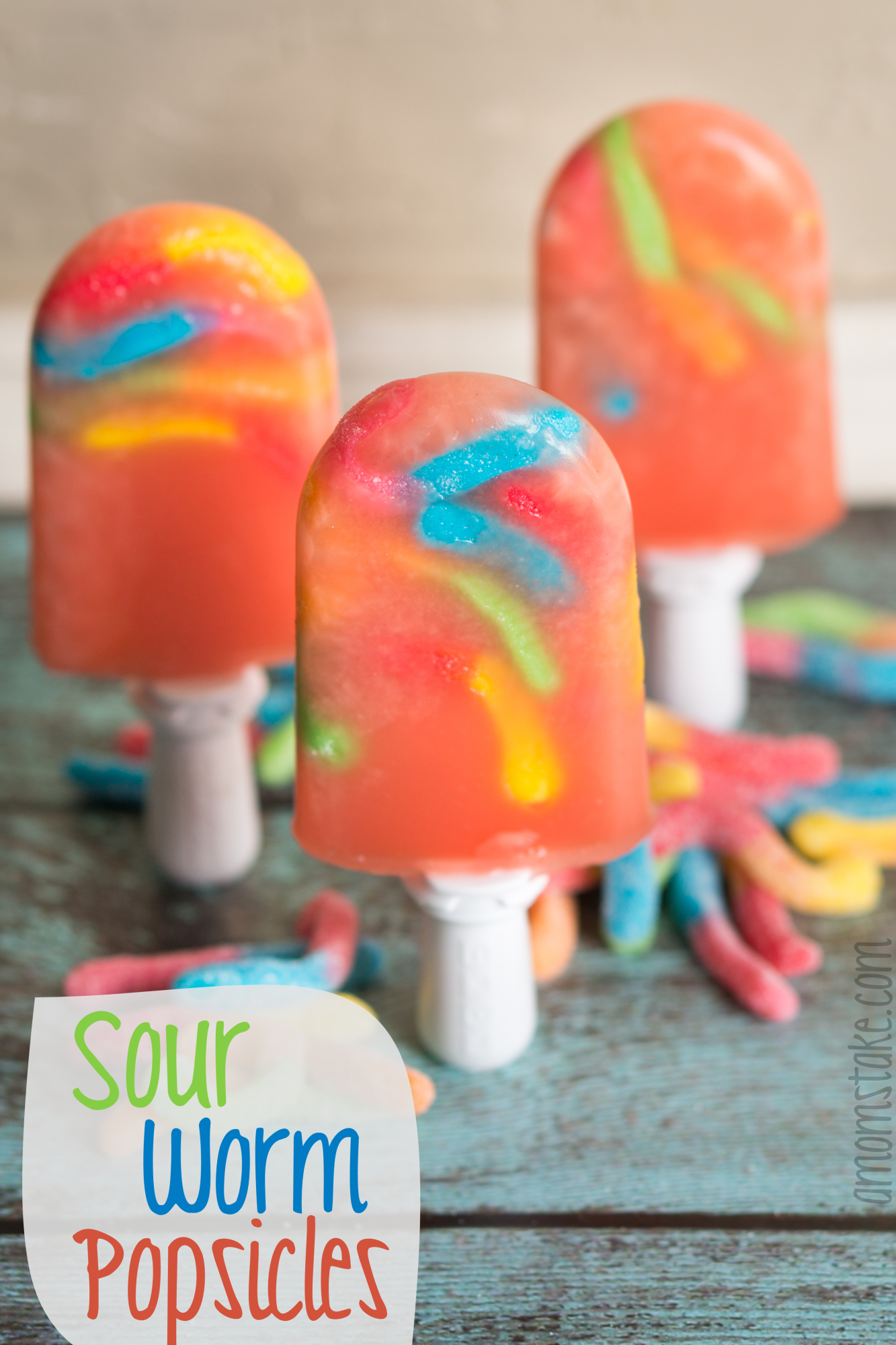 Sour gummy worm popsicles: your favorite juice (author recommends Hawaiian guava punch found in freezer section) and sour gummy worms. What kid (or adult) wouldn't love these?
Root Beer Float Popsicles: Simply add root beer and vanilla ice cream to your popsicle maker and enjoy.
Frozen Green Yogurt Pops: These are definitely the most healthy option by just using your favorite greek yogurt mixed with any fruit of your liking.
Creamy Lime Popsicles:
Take one cup limeade (she uses Simply Limeade) and 4 oz of whipped topping. Whisk the two ingredients together and freeze until set. That's it!
White Chocolate Strawberry Popsicles: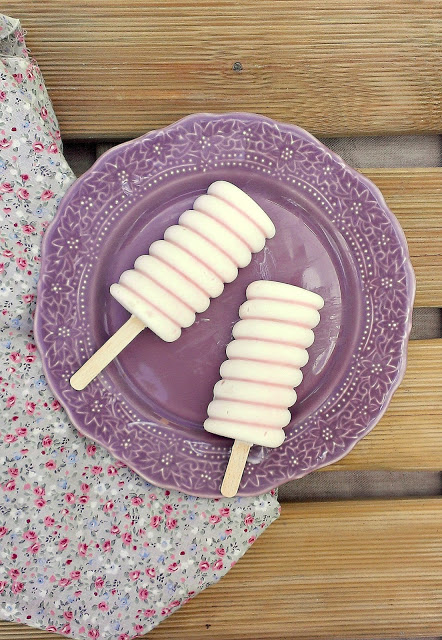 All you need is 18 ouces strawberry greek yogurt and 2.5 ounces white chocolate. Melt chocolate in the microwave (stir every 30 seconds or else it will burn!). Wait for it to cool a bit and then add yogurt. Stir until it's fully mixed and spoon mixture on popsicle moulds. Freeze until solid.
Sources:
tipsfromatypicalmom.blogspot.com
www.architectureofamom.com
www.thesimpleparent.com
www.amomstake.com
www.eatingonadime.com
www.honeyandfigskitchen.com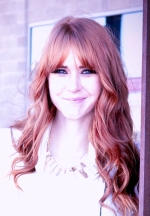 Mary Richardson
Weekly Newsletter Contributor since 2014
Email the author! mary@dvo.com