Keeping Cooler with Cucumbers
(AKA Cukes)
It's cucumber season—just picked my first beauty yesterday (we might be a little behind here because we had some cold weather and tons of rain at the start of the season). As an avid gardener I'm always exploring and writing about all the things you can do with fresh garden produce. Cucumbers head the list; I talked about this last year and I'm talking about it yet again.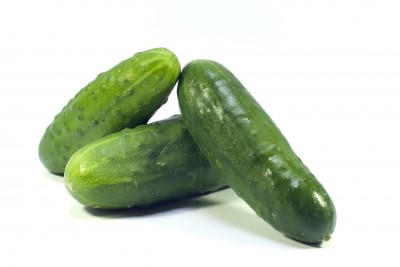 Besides just eating them fresh, much like a banana (except I don't peel them), besides marinating them in vinegar and oil, besides tossing them in salads, besides making soups, and besides the proverbial dainty cucumber sandwiches, what other uses do cucumbers have? Well, how about the very addicting yogurt and cucumber sauce called tzakziki?
It's a standard in Mediterranean and Greek cooking, and for good reason. This yummy sauce is used for dipping veggies and pitas or in serving gyros.
On www.acoupleofcooks.com, the blog authors made some edits to the standard tzakziki recipe. They suggested adding freshly chopped mint and freshly chopped dill for flavor kicks. Boy, were they right. I like this recipe so much that I use it as a salad dressing, as spread for sandwiches, and as a marinade for chicken breasts! Here's their simple recipe; give it a try: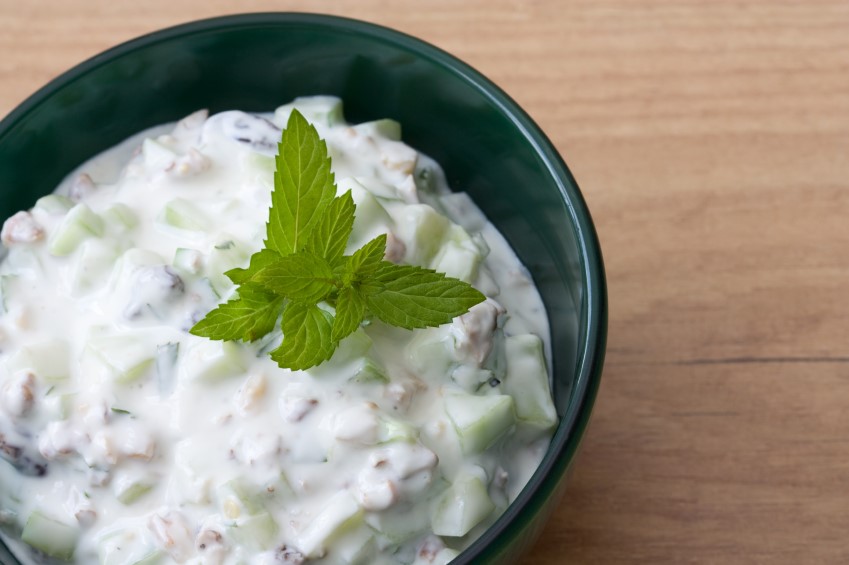 YOGURT AND CUCUMBER SAUCE
1 7-ounce container of Greek yogurt
1/2 cucumber
1 clove garlic
1/4 cup fresh mint
1/4 cup fresh dill
Splash of lemon juice or white wine vinegar (optional)
Several pinches kosher salt
Fresh ground pepper (to taste)
Cut the cucumber in half lengthwise, use a large spoon to scoop out the seeds. Grate the cucumber using the largest size on a box grater until you have 1/2 cup. Squeeze to remove excess liquid. Mince the clove of garlic. Chop the fresh mint and fresh dill. Combine 1/2 cup shredded cucumber, garlic, mint, and dill with the Greek yogurt. Add several pinches kosher salt and fresh ground pepper. Taste, and adjust seasonings as desired. Add a splash of white wine vinegar or squeeze of fresh lemon juice, if desired.
Add Recipe to Cook'n
So one good use down, but are there other ways to use fresh cucumbers? Absolutely. Consider these three ideas: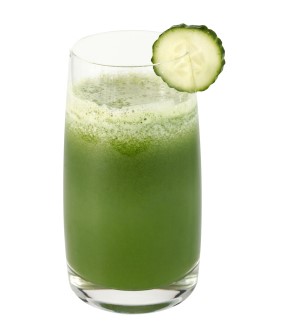 How about cucumber juice? In addition to pouring it over ice and drinking it straight, we like to mix cucumber juice into fruit smoothies, lemonades, and ice water. And by the way, cucumber ice cubes also make a pretty garnish for a bowl of summer punch!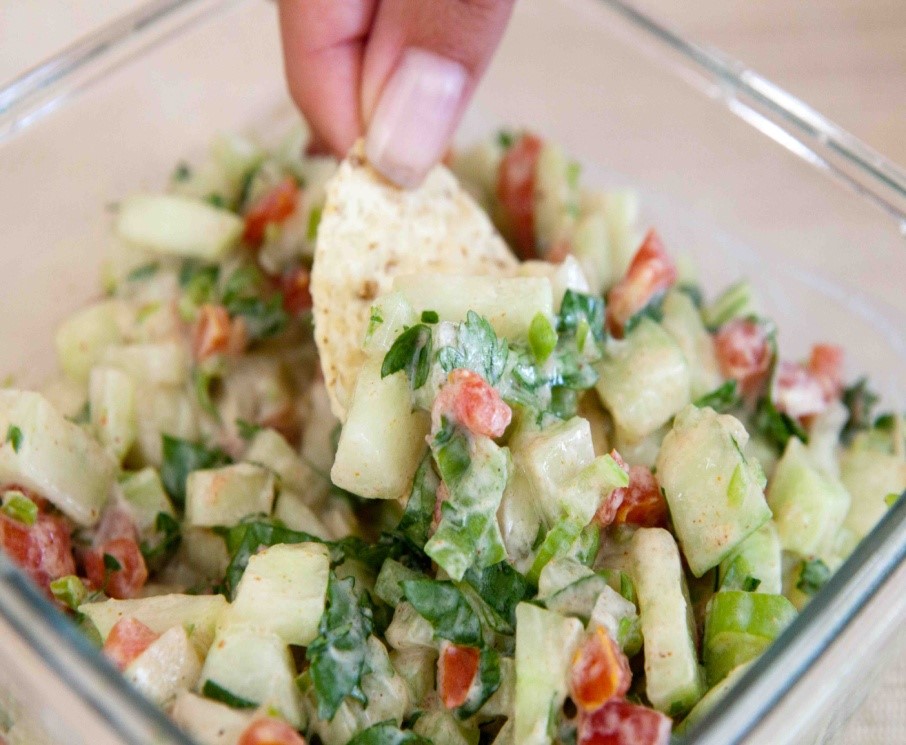 Then there are Salsas. Chopped cucumber mixed with tomatoes, corn, and hot peppers makes an excellent salsa over fish tacos, enchiladas verde, and other spicy Mexican food.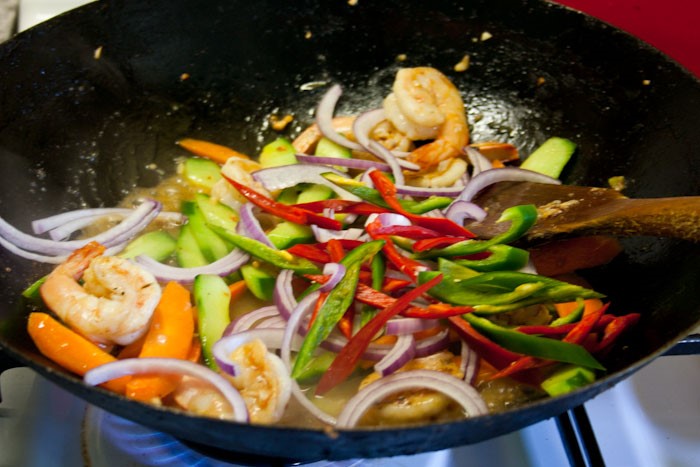 And what about making a stir fry? I don't remember where I first heard about cooking cucumbers in stir fries, but I'm glad I did! When heated, cucumbers have a silky smooth mouth-feel, but they still keep a hint of their former crunchiness. This gives a splendid texture to any stir fry.
And one last cooking note: Cucumbers combine beautifully with fresh rosemary. So when making soups or salads with your cucumbers, include some rosemary for added sparkle.
While the cucumber isn't known as a nutrition powerhouse, it does provide fiber, minerals and vitamins—particularly vitamin C (about 6 percent of the Daily Value per cup). But perhaps its most important nutritional contribution is refreshment: at 95 percent water content, a cup of cucumber slices is nearly as thirst-quenching as a glass of water. Just thinking about cukes makes me feel cooler.
Sources:
www.startgreenliving.com
www.theheritagecook.com
www.med-health.net
www.teacher-chef.com
www.3hungrytummies.blogspot.com

Alice Osborne
Weekly Newsletter Contributor since 2006
Email the author! alice@dvo.com