Appetizers for the Evening Meal? Why Not
Have you noticed how restaurant chains are now pushing their appetizer lines as an alternative to a complete dinner order? Why not—they're tasty, filling, and fun to eat. So after watching a Red Robin commercial that was touting this very idea, I thought, "Hey, why not do that here at home?"
Summer's the perfect time for smaller meals and easier fixins', don't you think? So with this said, here's a selection of "dining on appetizers" ideas (found on the foodie site, Food52) that just might make a summer supper an easy and special treat: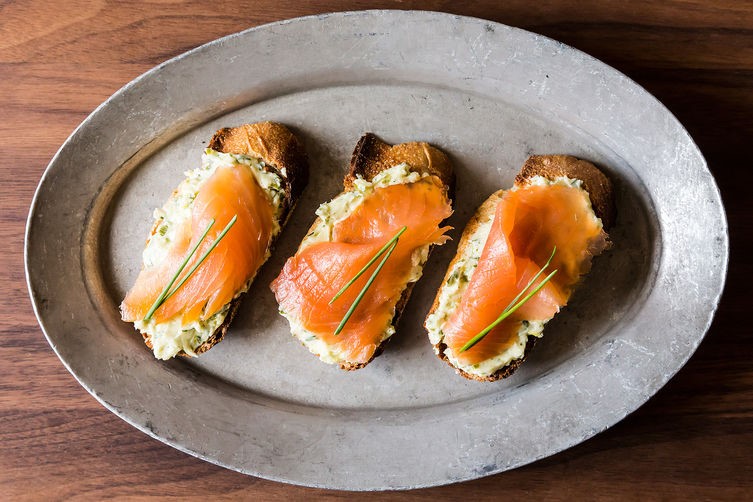 Smoked salmon with mustard, dill, and chives.
Spread French bread toast slices with a combination of butter, mustard, freshly chopped dill and chives (to taste) and top with smoked salmon. For the fish-lover in the house, this is unbeatable.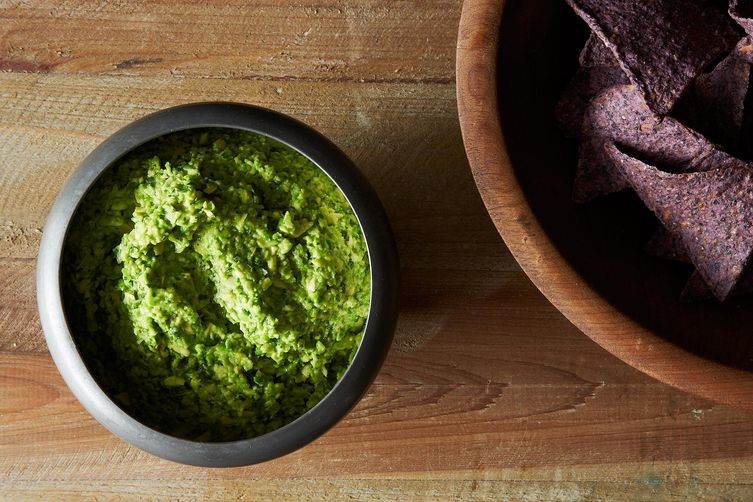 Smashed pea guacamole.
This delicious and hearty dip combines smashed cooked green peas with avocados, cilantro, chopped garlic, a little salt and pepper, and some lime juice. It's not rocket science—just mix these ingredients to taste. I used 2 avocados to 1 cup of smashed peas. We like lots of garlic, so I used 4 hefty cloves. This is so filling that when combined with chips and a tossed salad, we were full and satisfied in no time.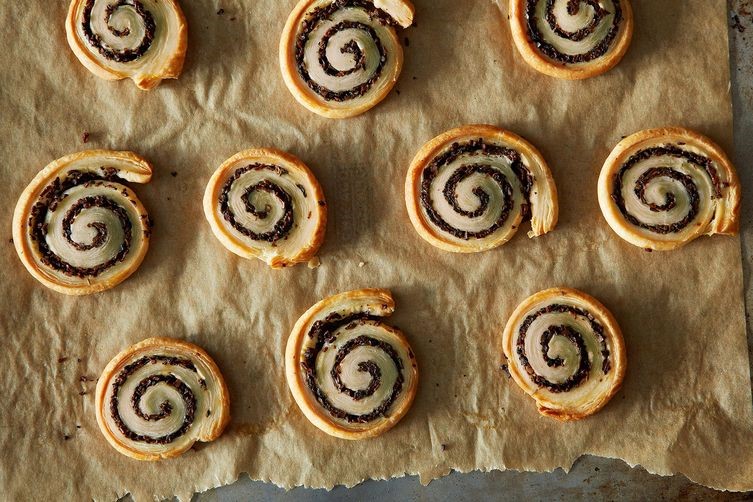 Little mushroom pinwheels.
This creation comes from a blog, In Pat's Kitchen and it's not just delicious, as you can see, it's pretty. These make a filling summer supper as well as a very nice party appetizer.
All you do is sauté 12 ounces diced mushrooms (your choice) in about 4 tablespoons butter with some thyme, salt, and pepper (about ¼ teaspoon each). Sauté until the liquid from the mushrooms evaporates and they become a little brown and caramelized. Set these aside to cool.
Then take one sheet of puff pastry and roll it into a uniform rectangle about 10 by 12 inches. Spread the mushroom filling over the surface of the pastry and then roll it jelly roll-style starting with the long side. Refrigerate the roll for about 20 minutes before slicing into 1/4-inch rounds. (Or wrap and freeze the roll for later use.)
When ready to bake, place the little pinwheels on a parchment-lined baking sheet and dab each with a little egg white wash. Bake at 425° F for 12 to 15 minutes and serve warm.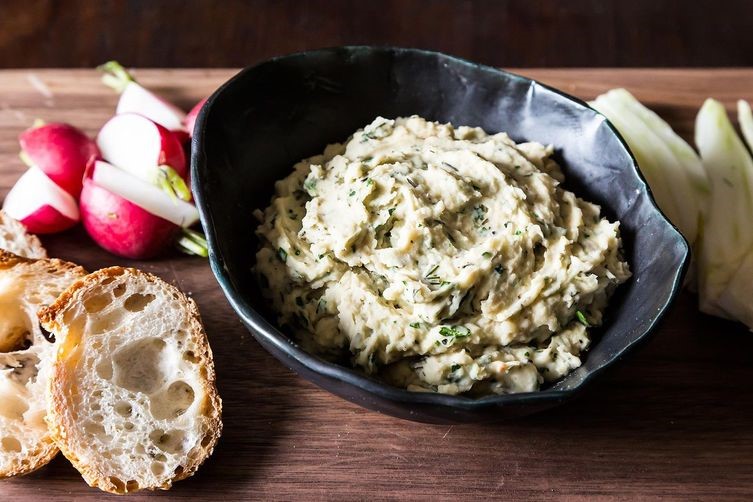 White bean dip with fresh herbs.
Created by accomplished cook, Gena Hamshaw, this very filling dip is the perfect celebration for fresh herbs. We love wonderful dip with crostini, pita, radish slices, or even wrapped up in kale or romaine leaves. I've been serving it with an extra drizzle of nice, fruity olive oil. This is another recipe that's not rocket science; just combine a couple cups of cooked and drained white beans with minced garlic (to taste) and olive oil. The fresh herbs to use are rosemary, thyme, and parsley. Add a couple tablespoons of fresh lemon juice to finish it off. It reminds me a little of a standard humus, but the fresh herbs take it to a new flavor level.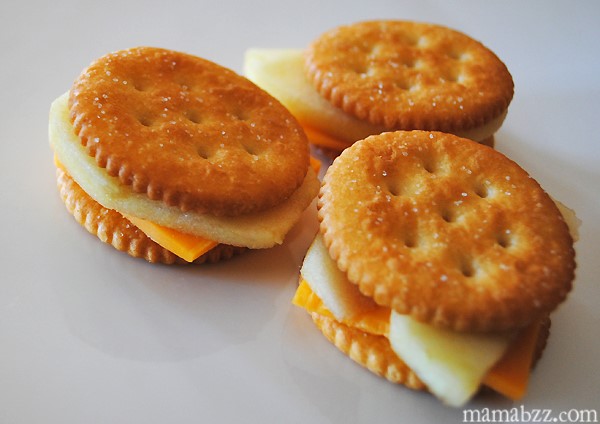 Finally, if you're not into the glamour of these more gourmet appetizers, there's always the simple Ritz cracker (or another favorite) with various cheese slices, a hearty tossed salad, and thick slice of chilled watermelon for supper. Nothing unique here, but always a favorite.
Don't you love how sultry summer evenings put a different complexion on the idea of supper? Appetizers for the evening meal? Why not!
Sources:
www.adventuresofmel.com
www.food52.com

Alice Osborne
Weekly Newsletter Contributor since 2006
Email the author! alice@dvo.com